Scarlett Johansson Gave an Ex a Golden Gift With Teeth — Literally
Scarlett Johansson is an acclaimed actress and a fan-favorite member of the Marvel Cinematic Universe. As Black Widow, Johansson performs death-defying stunts, but when it comes to her personal life, Johansson prefers to keep things closer to the vest.
The actress has a colorful romantic history, but rarely discusses her personal life with reporters. Still, some interesting details regarding her past romances have been made public over the years, and reportedly, Johansson once gave a weird and wonderful gift to her ex-husband, Ryan Reynolds.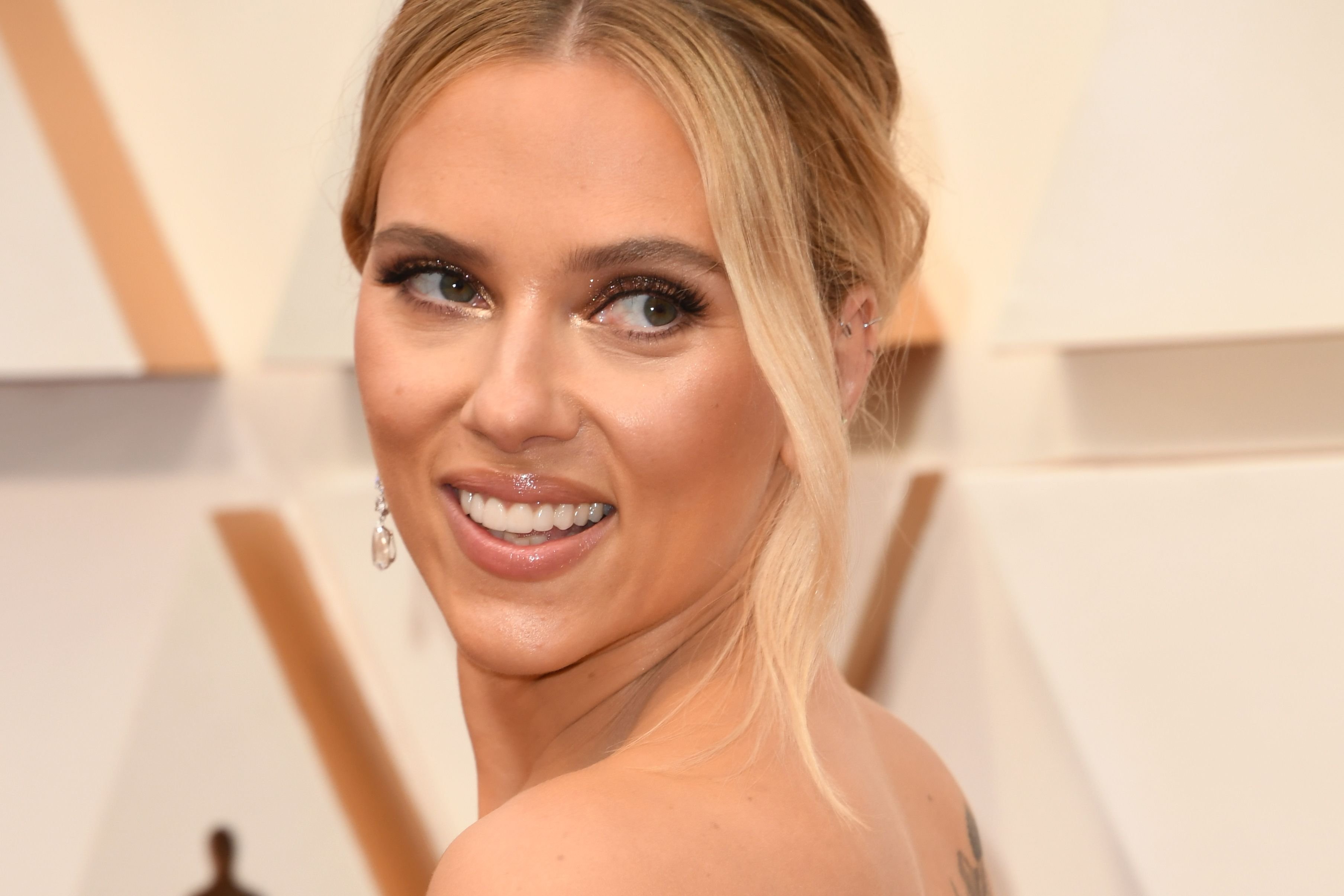 Scarlett Johansson has dated several famous actors
Johansson has been in the spotlight since she was a child, and over the years, she has become one of Hollywood's brightest stars. She has acted in everything from sweet romantic comedies to high-flying action films.
When it comes to her personal life, she likes to keep fans guessing. Her first notable romance was with fellow actor Josh Hartnett, according to Earn the Necklace. The two began dating in 2005, and dated for two years before reportedly splitting in late 2006 or early 2007.
E! Online reported that after her split with Hartnett, Johansson began dating Ryan Reynolds. At the time, Reynolds was not yet known as the sarcastic action hero Deadpool, and was primarily known for his work in comedies.
He and Johansson hit it off quickly, and they dated for around a year before getting married in 2008. They were only married for a couple of years, however, and in 2010, they announced their separation. Johansson and Reynolds have always remained very tight-lipped about their marriage, as well as their reasons for divorce. 
Married twice
Scarlett Johansson quickly moved on after her divorce from Ryan Reynolds. She was linked to the iconic actor Sean Penn and an advertising executive named Nate Naylor before linking up with Romain Dauriac, a journalist and artwork curator. Johansson and Dauriac welcomed a daughter named Rose in 2014 and got married in a surprise ceremony shortly after her birth.
Sadly, Johansson's second marriage wasn't to last. In 2017, she and Dauriac split up, divorcing that same year. Once again, Johansson found love in the ashes of the failed romance, this time with SNL writer Colin Jost.
She and Jost began dating in 2017 and have been together ever since. In 2019, the pair confirmed that they had gotten engaged, but to date, they have not yet gotten married — reportedly, the COVID-19 pandemic has put their wedding plans on indefinite hold.
Still, with two marriages under her belt, it seems likely that Johansson isn't in any real hurry, and is willing to take the time that they need in order to make sure that things are perfect for their big day. 
What bizarre gift did Scarlett Johansson give Ryan Reynolds?
Although Scarlett Johansson's romance with Ryan Reynolds was years ago, it seems as though the two did enjoy some good times together, and certainly shared a wicked sense of humor. A 2007 report from Digital Spy reveals that Johansson gave her then-boyfriend Reynolds an utterly bizarre gift — one of her wisdom teeth.
The report states that Johansson had recently had her wisdom teeth removed, and decided afterward to have one of the teeth dipped in gold. She then had the tooth strung on a necklace for the actor and gifted it to him in honor of his birthday.
There's no word on how Reynolds received the gift or if he still has it to this day, but it seems likely that the gold wisdom tooth is one of the stranger gifts that the actor has ever gotten.