'Scenes From a Marriage': Jessica Chastain Laid Out 1 Condition for Filming Nude Scenes
HBO's Scenes From a Marriage saw Jessica Chastain and Oscar Isaac rebooting the 1973 Swedish miniseries, showcasing the harsh reality of a marriage falling apart. Both stars delivered heart-wrenching performances over the course of the five-episode remake. They also shared quite a few sensual scenes together. And when it came to filming a fully nude moment for Scenes From a Marriage, Jessica Chastain had one stipulation.
'Scenes From a Marriage' gets sensual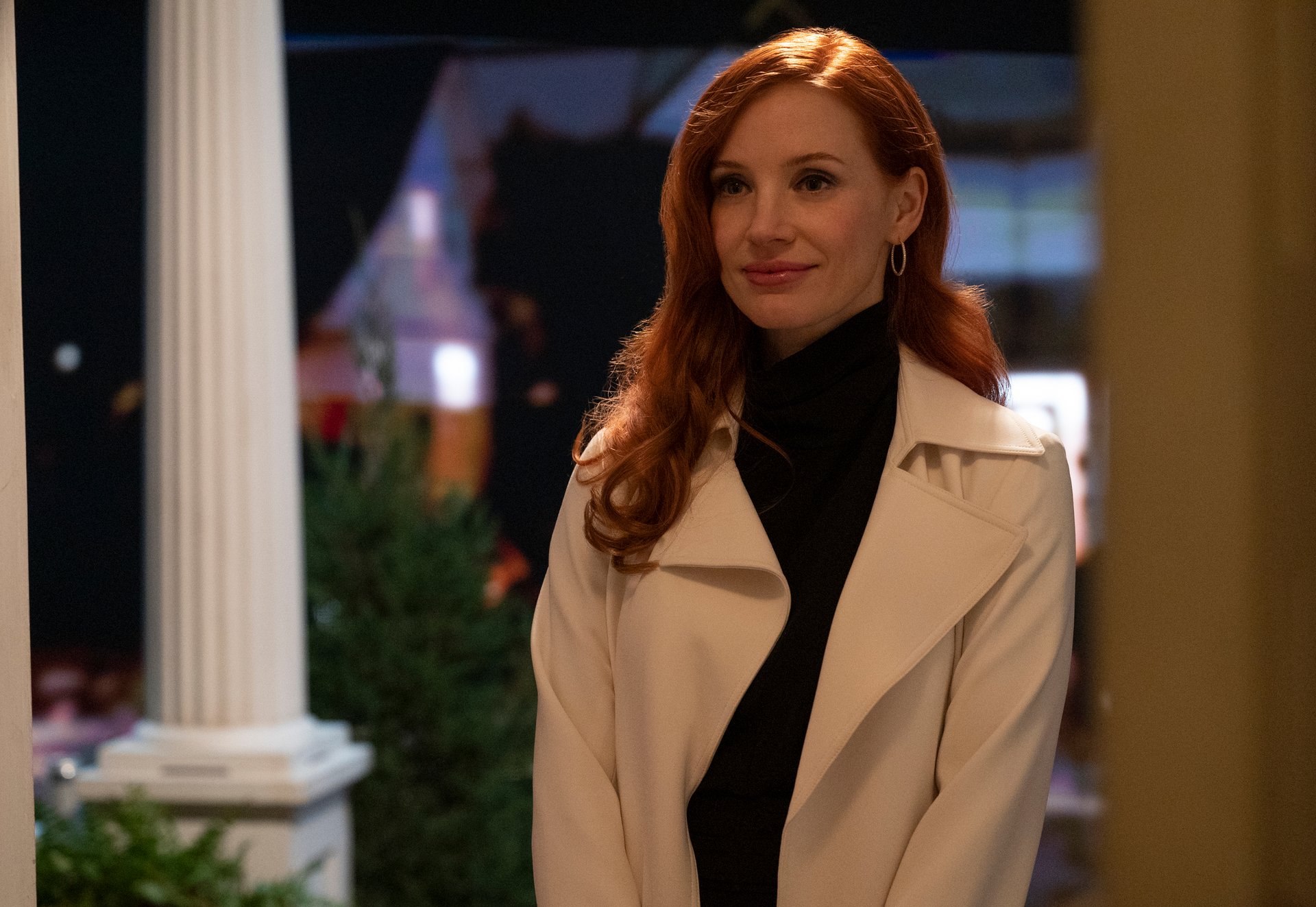 Scenes From a Marriage might chronicle a crumbling relationship, but the HBO series features plenty of sensual moments. With two characters who know each other so well, it's hard to avoid such intimate scenes. And the network is no stranger to more explicit content — so nudity wasn't off the table.
In fact, the internet nearly exploded when the series' fourth episode featured full-frontal nudity from Isaac. Of course, both Isaac and Chastain's characters had nude scenes over the course of Scenes From a Marriage. In fact, Chastain made sure they were on equal footing in that regard.
Jessica Chastain had 1 condition for filming full-frontal nudity
Nudity in Hollywood can sometimes prove an uncomfortable topic, especially for stars who feel pressured into filming more explicit scenes. Fortunately, Chastain wasn't worried about her nude moments in Scenes From a Marriage — but she did lay down one condition before agreeing to them.
During an appearance on The View, Chastain recalled telling the director that she'd be fine with nudity — as long as Isaac's character was receiving the same treatment:
"Well, I said to Hagai [Levi], who wrote and directed in the series, I said in the very beginning, 'I'm comfortable with all the nudity, but any part of my body that you show, you're going to have to show the same with Oscar.'"
In an industry that has historically sexualized women on-screen, it's an understandable request. Fortunately, the director agreed to it. Isaac was also on board, though he admitted to feeling surprised after the episode aired, with the scene finally "there for everyone" to see.
'Scenes From a Marriage' is streaming on HBO Max
RELATED: 'Scenes From a Marriage' Actor Jessica Chastain Reacts to Her Sexy Viral Slow-Motion Red Carpet Moment With Oscar Isaac
Chastain and Isaac both had nude moments in Scenes From a Marriage, but those are far from the only deeply intimate scenes the two shared. Everything from fighting to having a deep conversation felt raw and emotional, and much of that is because of the stars' performances. They're well worth watching, despite how bleak the show might leave viewers feeling.
And now that the finale has aired, viewers can check out Scenes From a Marriage in its entirety. All episodes of the miniseries are currently streaming on HBO Max. That means subscribers can see what all the hype is about. Those who tune in are certainly in for an emotional roller coaster of a ride.