Scheana Shay From 'Vanderpump Rules' Says She 'F**ked up Tyler Perry's Order So Bad' at Villa Blanca Because She Was So Sick
Scheana Shay from Vanderpump Rules replied to a Twitter thread about servers who worked while sick in the past, revealing she once went to work with 103 fever.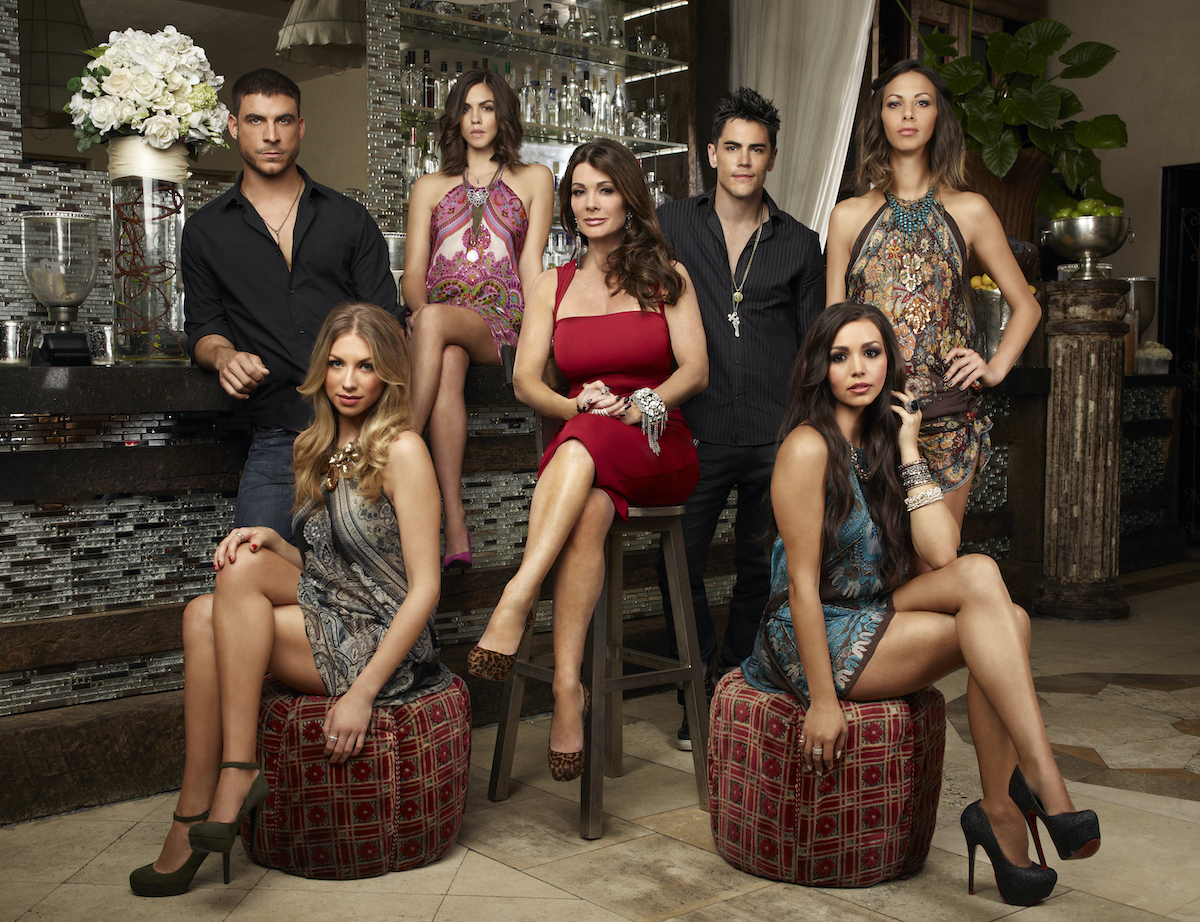 "OMG SO TRUE!!" she replied to the thread stating that restaurant workers have to get their shift covered or be fired. "I had to work at VB one Sat night with a 103 fever. F**ked up Tyler Perry's order so bad."
The original thread addressed how people from all professions would go to work while sick. Some people shared their own stories. Comments included one person who was throwing up while taking a test in college. Several other people revealed their job was on the line if they took sick days.
"In my work, we still go to work unless we specifically have covid symptoms," one person replied to the thread.
Did a sick restaurant worker get a customer sick at SUR?
A customer sued restauranteur Lisa Vanderpump after claiming she contracted food poisoning from eating at Vanderpump's other restaurant SUR. The customer claimed she became violently ill while eating "white fish with orange cream sauce," at the restaurant, The Cut reports.
According to the lawsuit, "one hour into eating her meal, [her] head suddenly whipped back, causing her body to move backwards as well, as she felt a hot sensation rise from her stomach, into her chest and then into her throat that she was unable to control." She vomited while at the table.
RELATED: 'Vanderpump Rules': Peter Madrigal Saved This Bravoleb's Day (and Her Event)
But wait, it gets so much worse. Legal documents indicated the customer fell on the floor while vomiting. Then she began to "defecate through her clothing." The customer was so severely ill she ultimately ended up in Cedars Sinai Emergency Department in the ICU.
Natalie Zapata, Vanderpump's partner at SUR, said no such incident was recorded or reported. "If someone had vomited and defecated on the floor, it would have immediately been reported to the health department and would have been on our cameras or others," she said.
Meanwhile, Villa Blanca has since closed
Restaurants remain temporarily closed due to the pandemic, but Villa Blanca became a permanent casualty. Vanderpump blamed the closure on being unable to negotiate the lease with the landlord.
"If the landlord had been willing to renegotiate and the lease wasn't ending, we would have reopened, but unfortunately with Coronavirus, the situation was beyond our control," Vanderpump told Daily Mail.
RELATED: 'Vanderpump Rules': Is Lisa Vanderpump's Restaurant 'PUMP' Closing?
"Although there have been many untrue articles in the past week or so about the reasons for closing Villa Blanca, we are indeed going to be closing up our doors for good," she said.
"We will definitely be opening up the other restaurants as soon as the government allows it and they are safe to open," Vanderpump added. "And many of the Villa Blanca staff members will be relocated to these businesses."