'Schitt's Creek' Actor Annie Murphy's Next Role Isn't Even a Little Bit Alexis
Annie Murphy made a name for herself by playing the ditzy, socialite Alexis Rose on Schitt's Creek. It was her first big role, and so the only example we have to base Murphy's acting on.
Schitt's Creek tells the story of a rich family, used to living the lavish lifestyle, who suddenly loses everything. They lose their big house and all their money, but they still own a little town called Schitt's Creek, which was purchases as a gag birthday gift years ago. Since the tiny town is all they have, the family is forced to move there to rebuild their lives. 
But Schitt's Creek recently ended after six seasons, and now Murphy is moving on to a surprising new role.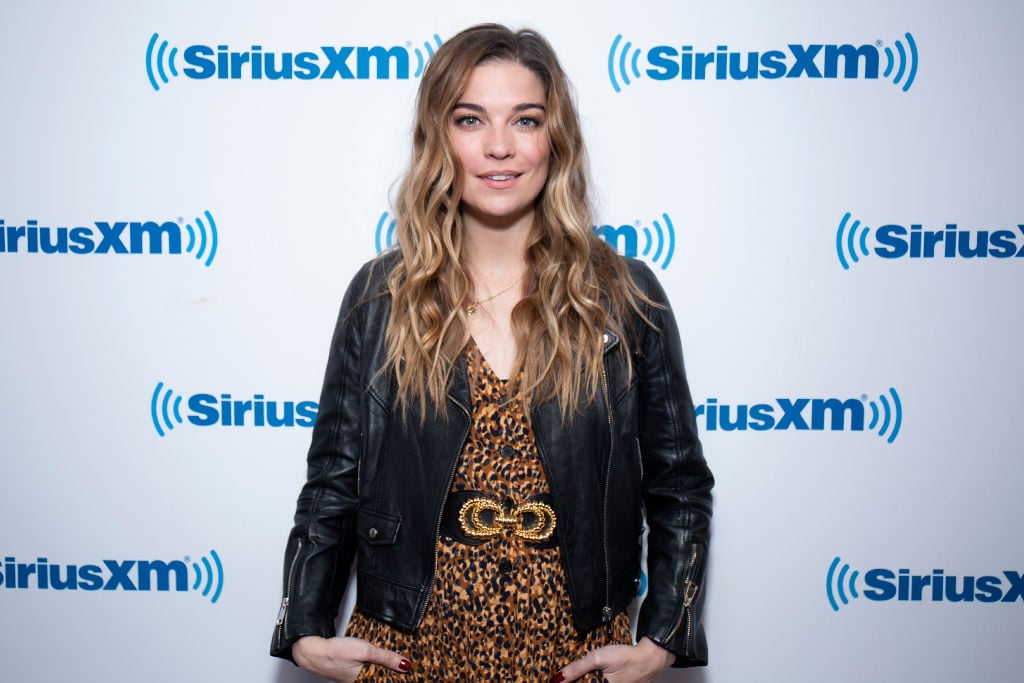 Schitt's Creek was Annie Murphy's big break
Murphy plays the role of Alexis, the daughter who grew up globe-trotting and dating celebrities. She spent so much time having adventures, that she didn't even bother to finish high-school. So, when Alexis arrives in Schitt's Creek, she's hardly prepared for the real world of small-town living. 
The role of Alexis was Murphy's first big break as an actress, so she wanted to do it right. In order to play such a unique character, she felt that a little research needed to be done. "I … went to YouTube, and I was like, 'Kardashians,' 'Paris Hilton,' 'Olsen twins,' 'Lindsay Lohan,' all that stuff. I stole a bunch of stuff from them," Murphy told Variety. 
Seeing the examples who Murphy was basing the character on, makes it seem like Alexis is a bit snobbish, but that's not actually the case, as she explained to Fashion Magazine. 
"On paper, Alexis is a bit of a handful and incredibly selfish, and she could be taken as a ditzy blond," Murphy said. "But it was really important to me to not have her be unlikable because I think so much of who she is based on her surroundings and her environment. She's not a bad person; she's actually quite a good and kind and selfless person. But it was all really deep down and had to be mined out."
It took six seasons for Murphy to fully develop Alexis' story. But now the show has come to a close, and Murphy is ready to move on to the next phase. 
Annie Murphy will star in Kevin Can F*** Himself
It's recently been announced that Murphy will be taking on the lead role in a new dark comedy from AMC called Kevin Can F*** Himself, as reported by Refinery29. The role is completely different from what she was doing before. Actually, the show is completely different from anything we've seen on TV so far. 
Murphy will play Allison, a sitcom wife who struggles with the conventions of limitations that are normally placed on characters in that genre. The show hopes to deconstruct what it means to be a sitcom wife, as Allison moves away from what's expected and breaks free to create her own story. According to Entertainment Weekly, "The show will be a mix of multi-camera and single-camera format to further emphasize how perceptions change when Murphy's character moves away from sitcom domesticity and finds her rage."
Is Annie Murphy's next role anything like Alexis?
From what we can tell about Murphy's new character in Kevin Can Go F*** Himself, it should be completely different from what we've seen from her before. Alexis is a woman that seemed perfectly fine with convention, and the new character, Allison, is supposed to really struggle with it. 
However, there may be a few more similarities than you'd expect. Over the course of six seasons, Alexis totally breaks free from the character she starts out as. She becomes a smart, confident, and successful businesswoman- something she probably would've never imagined before moving to Schitt's Creek. In that way, she breaks free from convention, just as we expect Allison from Kevin Can F*** Himself will do. 
There certainly will be differences in the two characters, especially how they start out. But it's hard to tell too much until the new show is released. The only thing we know for sure, Murphy is the perfect actress for the role.