'Schitt's Creek' Alum Eugene Levy Almost Snagged Iconic 'The West Wing' Role
Eugene Levy is best known to many viewers as the easily flustered but warmhearted Johnny Rose from Schitt's Creek. He has a distinguished career in both film and television that dates back to the seventies and is widely regarded as an icon in the entertainment industry.
Still, there is one legendary role, long before his time on Schitt's Creek, that Levy didn't manage to land, one that could have redefined the course of his career on television. Levy almost snagged a part on The West Wing.
What is 'The West Wing' about?
RELATED: 'The West Wing': NBC Gave Show Creators Strange Edits That They Thankfully Rejected
In the early 2000s, one TV series redefined the way that political dramas were viewed. At the time, very few politically-based shows were on television, and even fewer were critically acclaimed.
However, when The West Wing debuted in 1999, viewers were treated to something truly brilliant. Created by Aaron Sorkin, a screenwriter and playwright who had risen to fame writing Broadway productions, The West Wing featured a large, ensemble cast of characters, including Rob Lowe, Moira Kelly, Allison Janney, Martin Sheen, and Stockard Channing.
The show detailed the inner workings of the federal government, and the lives of those who have a hand in ensuring that everything runs smoothly — or, in some cases, not so smoothly. In addition to the main cast, many secondary stars are featured in the series, all of whom added something special to the show.
The West Wing ran until 2006, earning serious critical acclaim and becoming a touchstone of early 2000s pop culture. 
Eugene Levy almost landed the role of Toby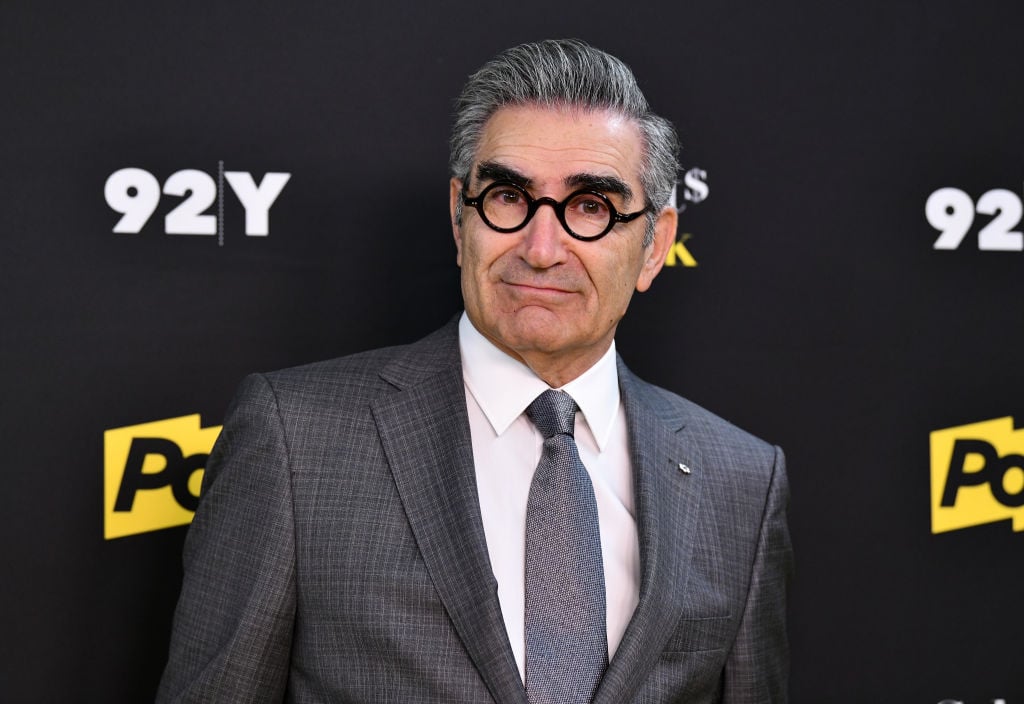 Toby Ziegler, played by Richard Schiff, is one of the main characters in The West Wing. As the acting Communications Director for President Josiah "Jed" Bartlet, Toby is fired from the administration after a scandalous leak, but ultimately ends up getting pardoned for all of his crimes by the time the series drew to a close.
For many fans, it is impossible to imagine anyone else playing Toby Ziegler besides the incomparable Richard Schiff — however, several other actors, including the esteemed Levy, tried out for the role.
According to a report by MentalFloss, Levy was a prime contender for the role of Toby, impressing showrunners with his audition. As Aaron Sorkin later said, Levy "really gave Richard a run for his money but there was just something undeniable about Richard where you knew he was going to elevate not just the role but the show—you couldn't look away."
Eugene Levy went on to star on 'Schitt's Creek'
Even though Levy didn't score a prime role on The West Wing, the actor went on to star in the comedy cult classic film American Pie. Following his turn in American Pie, Levy appeared in a slew of other comedy films, mainly playing flustered, good-hearted characters who end up caught in some sort of mischief.
In 2015, Levy added the role of a series star to his resume, when Schitt's Creek, a show that he created along with his son, Daniel Levy, debuted on CBC. The Canadian sitcom ran for five years and received massive critical acclaim, including eighteen Canadian Screen Awards.
Critics, as well as fans, praised the show for the clever writing, the inspired character development, and the hilarious situations. Levy became popular with a whole new generation of fans, and his character, Johnny Rose, went down in pop culture history.
Certainly, Levy is known today as one of the most inspirational television stars in the industry, and although he has reached the age of retirement, it seems likely that the comedian and actor will continue to work in the business that he loves so much.