'Schitt's Creek': Annie Murphy Says Her Appearance 'Almost Cost' Her the Role of Alexis Rose
"Ew, David." It's difficult to imagine another actor besides Annie Murphy saying Alexis Rose's iconic line on Schitt's Creek. But the role of the spoiled, fashion-obsessed Rose daughter wasn't a lock for Murphy.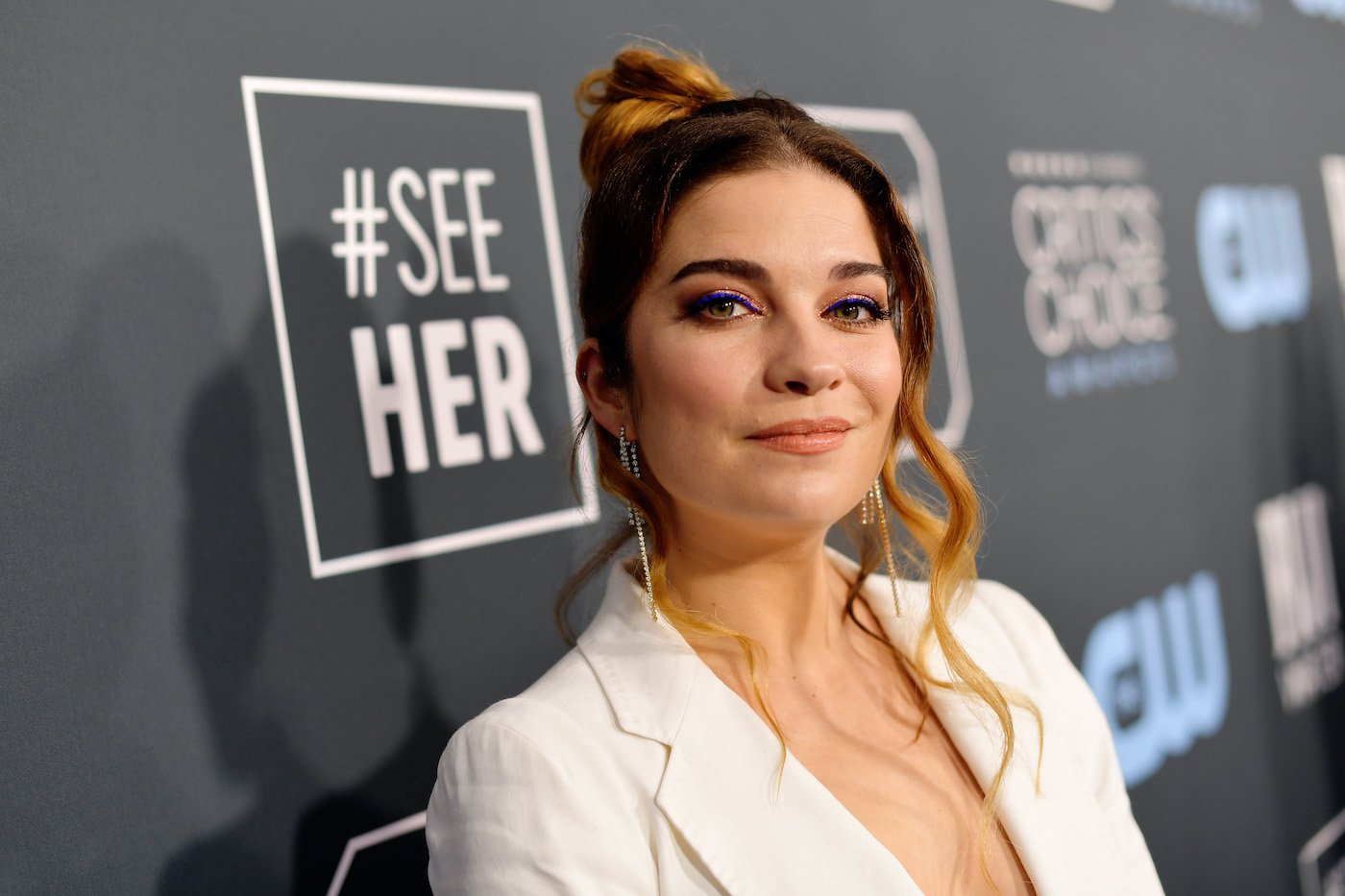 What is 'Schitt's Creek' about? 
The comedy series follows the Rose family as they start over in a new town without their fortune. Husband and wife, Johnny Rose (Eugene Levy) and Moira (Catherine O'Hara), along with their children, David Rose (Dan Levy) and Alexis (Murphy), find themselves trading their mansion for a motel. 
Schitt's Creek premiered in 2015 and ran for six seasons before ending in April 2020. Murphy captured the hearts of viewers with laughs about Alexis' tales of romances past.
Jared Leto was her first kiss and Alexis once mentioned she "casually dated" Prince Harry, Duke of Sussex. By the time Schitt's Creek ended, Murphy had become synonymous with her role as Alexis. 
Annie Murphy says Eugene Levy couldn't picture her as Alexis Rose at her 'Schitt's Creek' audition
Murphy naturally has brown hair. According to her, her tresses almost lost her the role of fair-haired Alexis. 
As Murphy told The Lily, she auditioned for the part of blonde Alexis donning her naturally brown hair. Eugene Levy, who created and starred in the series with his real-life son, Dan Levy, had trouble picturing her as Alexis without the character's golden head of hair. 
"Being a brunette almost cost me this job," Murphy said. "Eugene Levy had a really hard time wrapping his head around it." 
As the actor recalled, Dan Levy had to convince Eugene Levy Murphy's hair could be changed for the role. 
"Dan had to have an intervention and say, 'We can dye her hair. Everything is going to be fine,'" she added.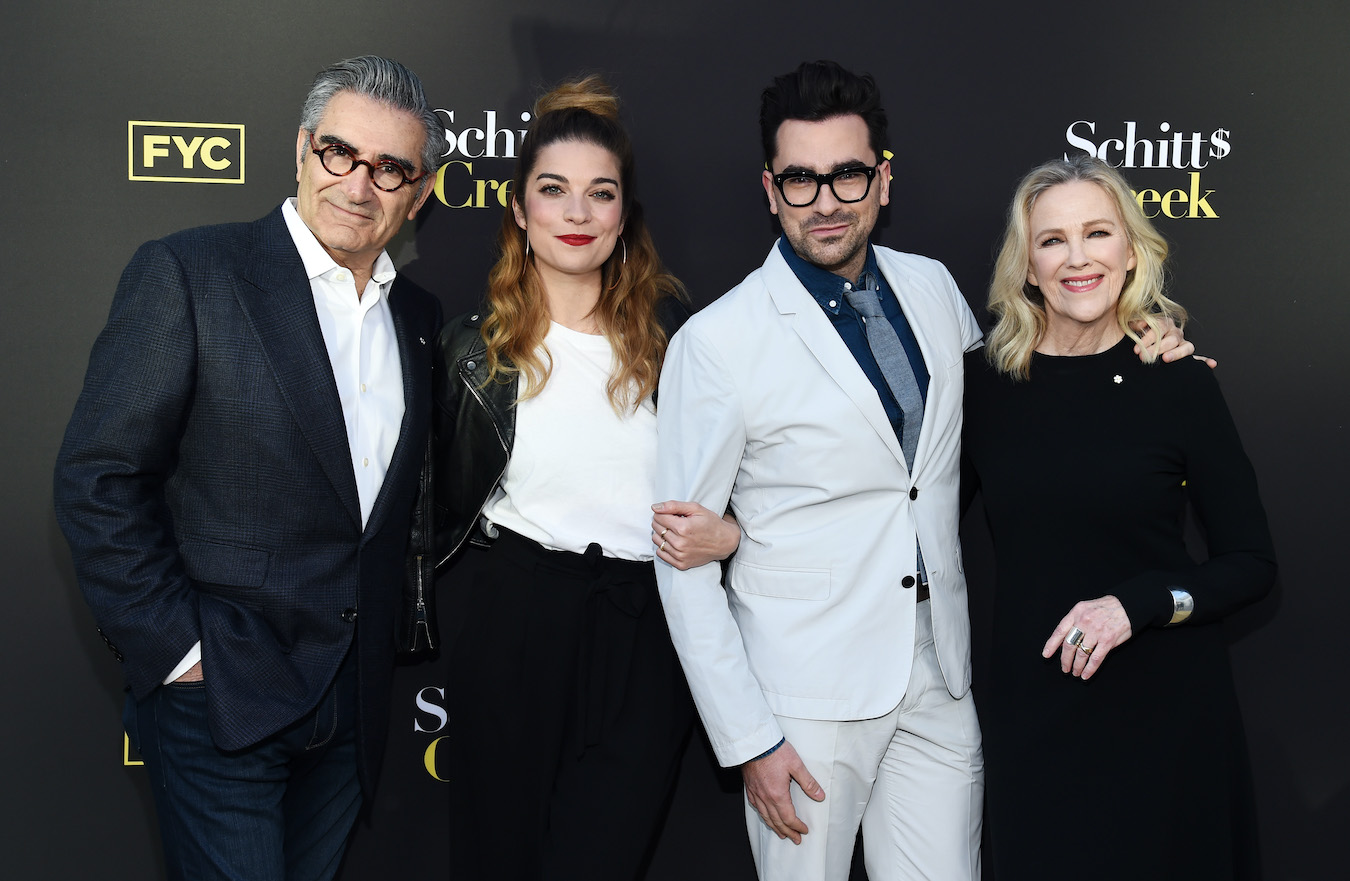 It certainly turned out fine because Murphy's role as Alexis is beloved by fans. Her "Ew, David," line is one of the show's most memorable catchphrases. Not only that but the comedy series is popular with viewers and critics alike. 
Annie Murphy almost quit acting before landing 'Schitt's Creek'
Murphy planned to quit acting before Schitt's Creek and the role of Alexis came along. She'd gone to Los Angeles to audition for pilots with no success. On top of that, her apartment burned down. With barely any money, she was ready to say goodbye to acting. 
"I seriously had like $160 to my name, and it was like the universe was screaming pretty loudly in my ear, 'This is not the path for you!,'" Murphy said. 
"I had come to the very snotty-crying decision that I wasn't going to act any more," she added. 
Within a few days, she was auditioning for the role of Alexis. 
'Schitt's Creek' won big at the 2020 Emmy Awards
Everything came up roses for the Rose family at the 2020 Emmy Awards on Sept. 20, 2020. Schitt's Creek swept the Comedy category, according to the Television Academy. 
The show won for Best Comedy Series. O'Hara won an Emmy for Outstanding Lead Actress In A Comedy Series for her performance as Moira. Eugene Levy took home the award for Outstanding Lead Actor In A Comedy Series. And Murphy and Dan Levy both won Emmys for their supporting roles in Schitt's Creek. 
Watch Schitt's Creek on Netflix.