'Schitt's Creek': Daniel Levy Was 'Ready to End' The Show After Season 5
Co-creator and cast member, Daniel Levy, revealed that Schitt's Creek could've just as easily ended with Season 5.
When the cast of Schitt's Creek swept the 2020 Emmys, more people than ever before took a vested interest in the Canadian comedy series. Though the show had steadily developed a loyal fan base throughout its six-year run, the show's historic performance at the Emmys meant that it found thousands of new viewers. Fans were very invested in the Rose family and were clamoring for their storyline to continue.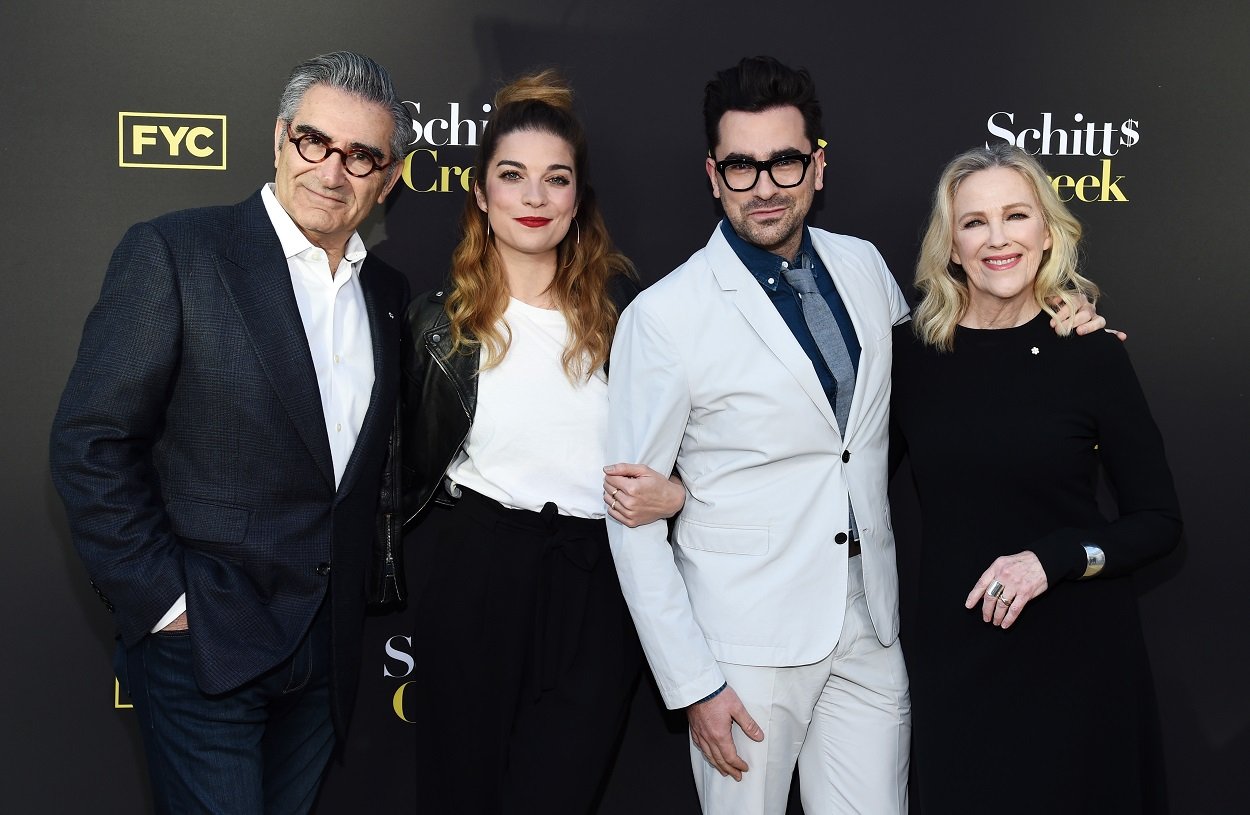 Since most successful TV shows have a standard 7-year run, many fans of Schitt's Creek were saddened to learn that the show would be ending with Season 6. Though most supporters agree that that the series ended on a high, fans wondered why the decision was made to end it sooner rather than later. Funnily enough, Dan Levy (who served as a writer, co-creator, director, and cast member for the show) initially wanted to end the show after Season 5.
'Schitt's Creek' could've ended after Season 5
Levy has been candid about the fact that he wasn't following the standard rules for television while creating Schitt's Creek. Instead, he focused on the storytelling and character development of the Rose family. For Levy, he felt like they could tell a complete story for his characters with a smaller amount of seasons and he didn't want to do additional seasons just because he could.
"For us, the show was really about making sure that season after season we were telling stories that meant something, that continually changed our characters, that grew in some way," Levy said about Schitt's Creek in an interview with Goldderby. "For me, this was never going to be one of the 10 to 12-season shows. This was always going to be small. The minute that I felt like we even had the potential of overstaying our welcome was the time that we should go. I was ready to end after Season 5 and then we were very fortunate enough to be offered [Seasons] 5 and 6 together and I felt like, 'Well, that gives us 28 episodes to wrap this up carefully and thoughtfully,' and it just felt right."
Dan Levy on why Season 7 didn't happen
Levy signed up for one more season than he originally planned because he felt like he could enhance what he'd already built upon and execute an even better ending than he could have imagined. Of course, with the show's popularity, the network offered to give Schitt's Creek more seasons, but out of respect for his viewers, Levy wisely chose to end the show on a high.
"The opportunity to make more seasons was obviously there and it was a tough decision because I love our cast and I loved the time that we got to spend together," the Schitt's Creek star shared. "That was the hardest part of it all was saying no to more seasons specifically because the experience of making the show was so great. I respect the viewers and the time that they put into watching the show too much to ever take advantage of their loyalty. To me, it felt like anything beyond Season 6 we would be risking potentially stretching it too thin."
We can't wait to see more from the cast of 'Schitt's Creek'
Personally, we think Levy found the sweet spot in ending Schitt's Creek with Season 6. It'll be interesting to see what the Emmy award winner and the rest of the cast choose to tackle next.