'Schitt's Creek' Co-Creator Dan Levy Put This 'Twist' on Patrick's Coming Out Story
For the Schitt's Creek Season 5 episode in which Patrick comes out to his parents, Levy wanted to make the storyline a bit more creative than the way other shows have told it in the past. What clever twist did the Schitt's Creek writer work into Patrick's "coming-out" plotline?
'Schitt's Creek' lead cast member and co-creator says he had to make the character of Patrick not so 'perfect'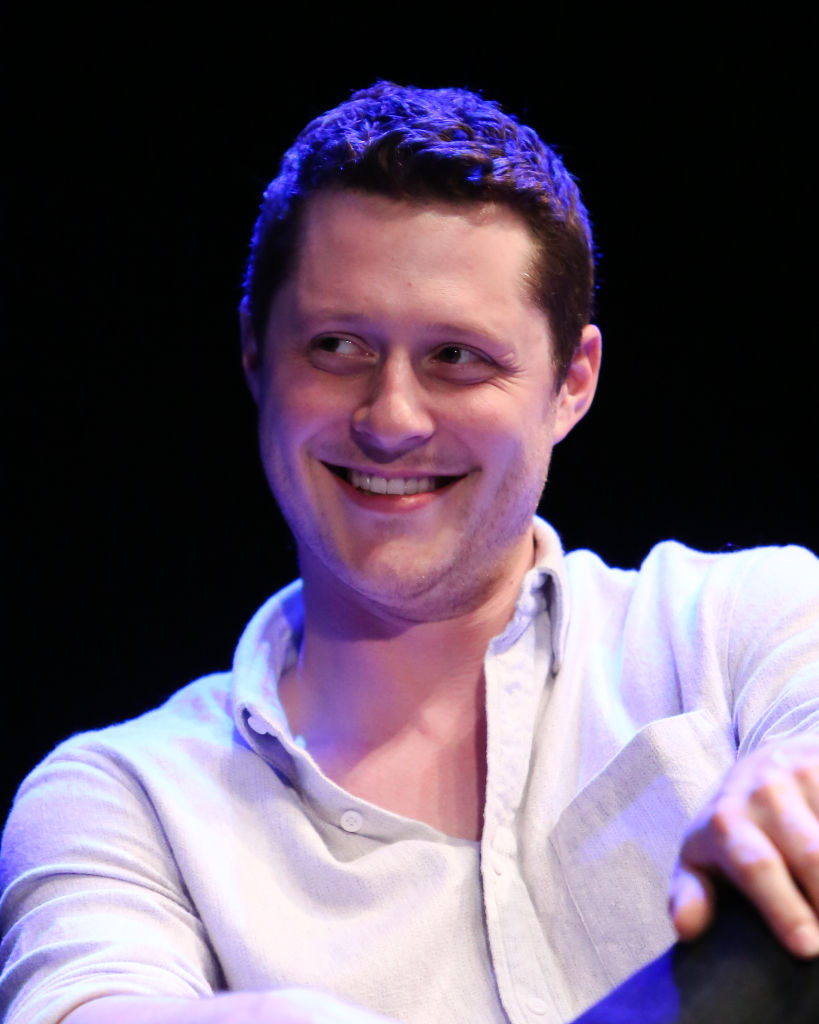 In 2019, Levy sat down with GQ for an in-depth interview about his show, Schitt's Creek. Noah Reid — AKA Partick — appearing on the show was a "clear turning point," the interviewer argued, "for both the show and for your character specifically."
Patrick and David's business partnership soon blossomed into romance — the pace of which Levy purposely advanced.
"I said to myself, 'I can't. I won't do it,'" Levy told the magazine. "I won't do the 'will-they-won't-they.' I won't break them up and bring them back together."
While the Schitt's Creek writer wanted to avoid that sitcom stereotype, he did feel the need to develop conflict between the two characters in another way.
"… there had to be something [about him] that wasn't perfect," Levy explained. "Up until that point, it was the honeymoon phase of their relationship. Everything was great."
So, the Schitt's Creek star decided that Patrick's sexuality would be something he kept hidden from his family.
RELATED: 'Schitt's Creek': Creator Reveals That This Episode Was Almost 'The End of the Series'
"I knew the whole time that [Patrick] was not out to his parents and that that was going to be his big secret," Levy explained. He also clarified that this was a decision to build "tension in the show," — "not that harboring the secret of your sexual identity or orientation is wrong."
Out of all the seasons of the Pop TV series, Dan Levy says this Season 5 episode was the 'most challenging' to write
But, the storyline was a challenge for Levy.
"It was, I think, the most challenging episode I've written in the entirety of the series," Levy revealed to GQ. What made it so hard for the Schitt's Creek star?
"… we had the daunting task of figuring out what the coming-out episode was going to look like," he shared. "How were we going to tell a coming-out story that hadn't been told before?" The Schitt's Creek team wanted to do it in a new way.
RELATED: 'Schitt's Creek': Does the Series Creator Wish He Had Another Season?
Because, as Levy explained, the "coming out story," is "a concern that has been dramatized in so many shows." However, it usually centers around "parents being upset and asking themselves, 'Did I do something wrong? Is it me? What did I do to have a queer kid?'"
The Schitt's Creek co-creator had this new take on it for Patrick and his family:
…. what if their concern played into that—but the twist was that their concern came from, 'How did we not create a space comfortable enough for him to feel open and free to tell us?'
As soon as Levy came up with that "twist," it was relatively smooth sailing.
"I knew that there was a story there that felt kind of special, and that I hadn't seen before," the Schitt's Creek writer explained.