'Schitt's Creek': Dan Levy Reveals His Original 'Intention' for Characters on the Show
Schitt's Creek enjoyed six seasons of pure comedic gold. Dan Levy, co-creator of Schitt's Creek (which you can watch on Netflix now), reveals that he had a plan for the wacky characters in his TV series — and maybe it's what made Schitt's Creek so popular.
'Schitt's Creek' cast member and executive producer Dan Levy came in with a plan for the Rose family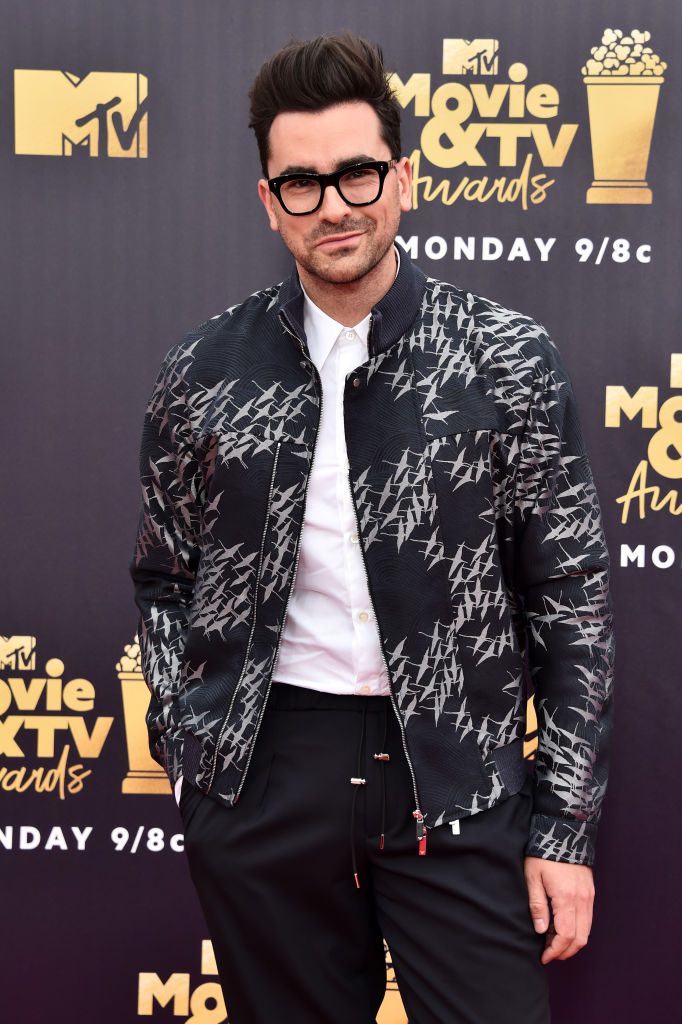 Ever since Netflix began hosting Schitt's Creek on its streaming platform, the show has only grown its fanbase.
In a 2019 GQ profile, Dan Levy (actor/producer/writer for Schitt's Creek) was wowed by the public response.
"I don't know how it happened," Levy revealed. But in some ways, the growth was pre-mediated.
"I think inherently, the structure of the show always lent itself to: the more you watch, the more you'll care," Levy told GQ.
Indeed, Schitt's Creek starts out a little different than it ends up. The four main family members (portrayed by actors Eugene Levy, Dan Levy, Catherine O'Hara, and Annie Murphy) have incredible, real character development over the course of the series. You see them find empathy and compassion. Levy explained that this was on purpose, in fact.
It was always our intention that you grow along with the family. That the first season presents people in a very superficial light—and season after season, if we were given the opportunity, we would peel back the layers on these people.
Levy says was shocked by the comedy series fan's response to his character's gay relationship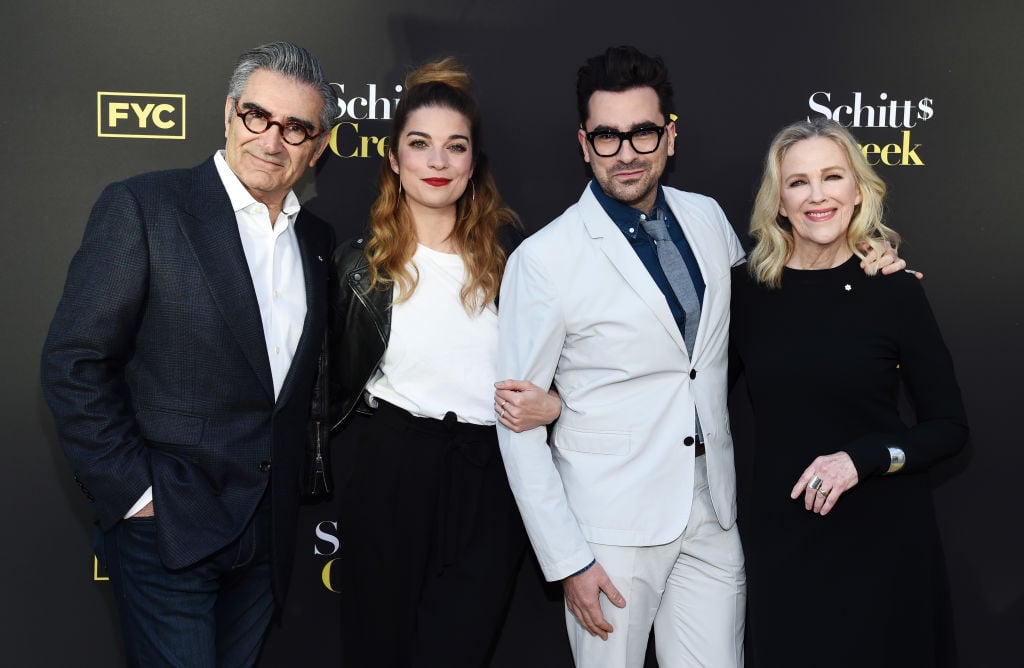 In the interview, Levy also explained that he was anticipating a lot more hate when it came to portraying David and Patrick's relationship on the show.
"I was expecting a lot more pushback to the physicality," the Schitt's Creek co-creator GQ. But, like many things for the writer-producer, showing that physical intimacy was "an active choice." He expanded:
I wanted them to kiss every time they saw each other. As couples do. I didn't want to tiptoe around the physicality, out of any kind of fear that someone, somewhere in America wouldn't like it.
Levy was incredibly pleased that Schitt's Creek viewers were, for the most part, incredibly supportive.
"People are cheering for these people," he said. "I don't know how, I don't know why, because I think there have been couples in the past that have been met with a lot more sort of friction than we have." For the few-and-far-between negative comments, Levy has some advice.
"At this point, you have 900 million television shows on the air," the Schitt's Creek lead said. "If this is not for you, change the channel."