'Schitt's Creek': Dan Levy Reveals the 'Biggest Challenge' in Writing Patrick and David's Relationship
Schitt's Creek, the hit Pop TV comedy series co-created by Eugene Levy and Daniel Levy, is a positive light in a rather messy world. A huge source of the show's positivity is the relationship between Patrick and David. But writer/producer Dan Levy ran into some challenges writing the Schitt's Creek romance. What was the toughest obstacle for Levy?
'Schitt's Creek' writer and cast member Dan Levy on writing a queer relationship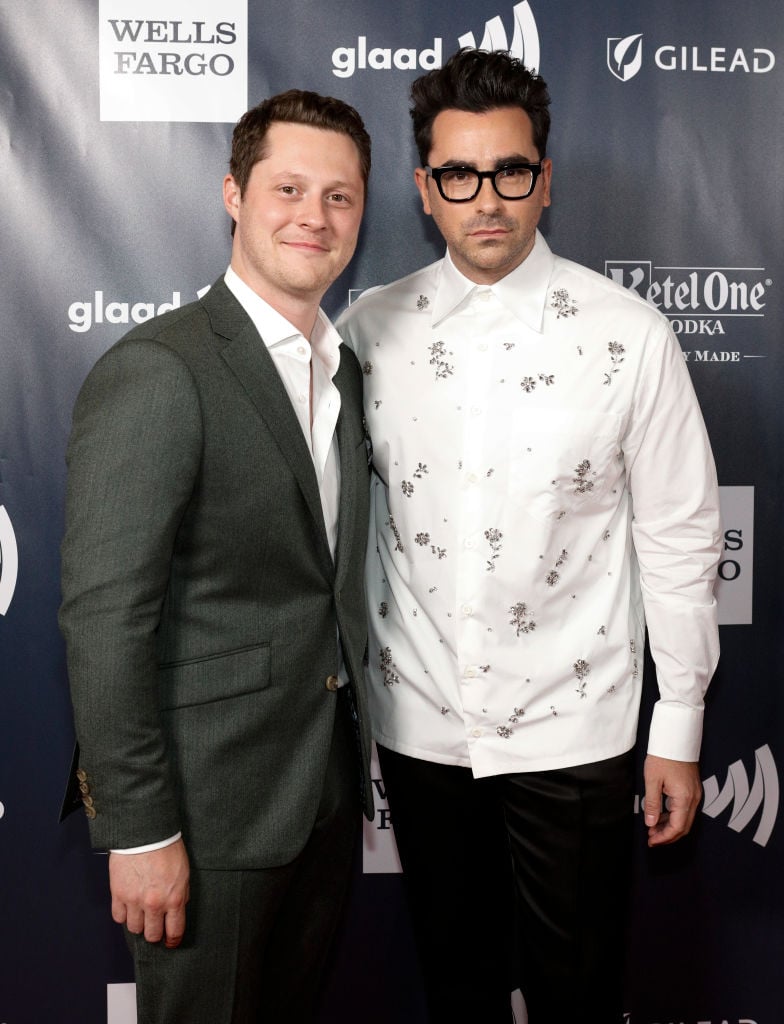 In an interview from last year in GQ, Levy revealed his hesitations about writing his character — David — and Reid's character — Patrick. On Schitt's Creek, after David starts his own business with Patrick, the two store co-owners begin a beautiful relationship. However, given the homophobia that is still alive and well today, Levy expected some haters — especially when it came to showing things like Patrick and David kissing and being affectionate.
"I was expecting a lot more pushback to the physicality," Levy explained. But — the Schitt's Creek co-creator put that kind of intimacy in the series on purpose — because it's real life.
"I wanted them to kiss every time they saw each other. As couples do," Levy continued. "I didn't want to tiptoe around the physicality, out of any kind of fear that someone, somewhere in America wouldn't like it."
However — most of America (and the rest of the viewers around the world) — did like it.
RELATED: 'Schitt's Creek': Catherine O'Hara Finally Explains Moira Rose's Accent Inspiration
"I can probably count on one hand the bigoted social-media responses I've gotten," Levy told GQ. "Granted: I haven't gone out looking for them—but usually, you can sort of see them as you're scrolling through a feed."
And, after all, anyone who does have a problem with it has near-limitless other viewing options.
"At this point, you have 900 million television shows on the air," the Schitt's Creek writer shared. "If this is not for you, change the channel."
On that front, Levy didn't face too many obstacles. So — what was the hardest part about writing Patrick and David's romance?
Dan Levy didn't want to do a 'will-they-won't-they' storyline over several seasons for Patrick and David
Commenting on the way Schitt's Creek portrayed the relationship, the GQ interviewer told Levy:
… it was a relief to see one of their last major roadblocks get resolved, because so many sitcoms end up dragging out storylines, and manufacturing reasons, so they can keep the drama alive and avoid letting their central couples just be happy.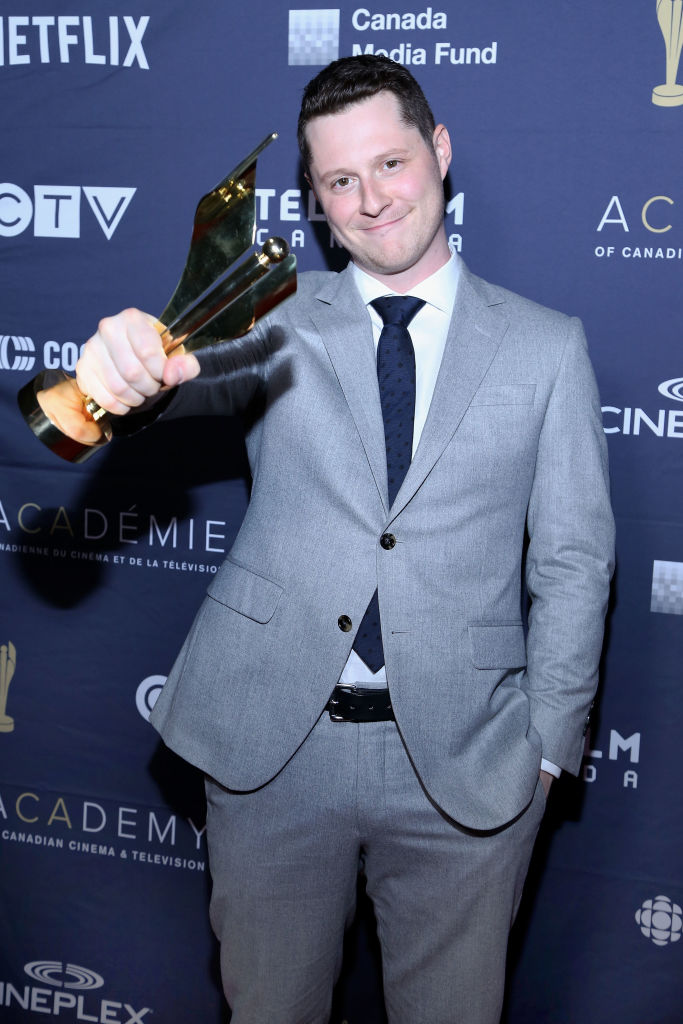 RELATED: 'Schitt's Creek': Does the Series Creator Wish He Had Another Season?
Levy admitted: "That was the biggest challenge for the David-Patrick stuff."
The Schitt's Creek creator didn't want to fall into the trap of the stereotypical "will-they-won't-they" storyline between two main characters.
"I said to myself, 'I can't. I won't do it,'" Levy explained. "I won't do the 'will-they-won't-they.' I won't break them up and bring them back together. I won't have that."
Part of Levy's reasoning was the fact that there aren't nearly as many positive portrayals of queer romance in media as there are straight relationships. The Schitt's Creek co-creator told the publication:
I want to see a successful queer relationship on television. I just want to see it! And I don't want to worry about it. I want it to grow. I want it to flourish. I want it to inspire other people. And I want comedy to come from it. Like, really good comedy to come from it.