'Schitt's Creek': Dan Levy Had to Wear a Neck Brace Throughout Season 6
Working to make 'Schitt's Creek' a success was no easy feat. In fact, co-creator, Dan Levy, had to wear a neck brace during the show's final season.
For many people, the success of Schitt's Creek seemed to come out of left field. The Canadian show, co-created by Dan Levy and Eugene Levy, didn't become mainstream until it landed on Netflix. And after the show swept the 2020 Emmys for its final season, it became even more of a phenomenon. But the hit TV show was far from an overnight success. Tons of painstaking work went into making the hilarious show that millions know, binge, and love today.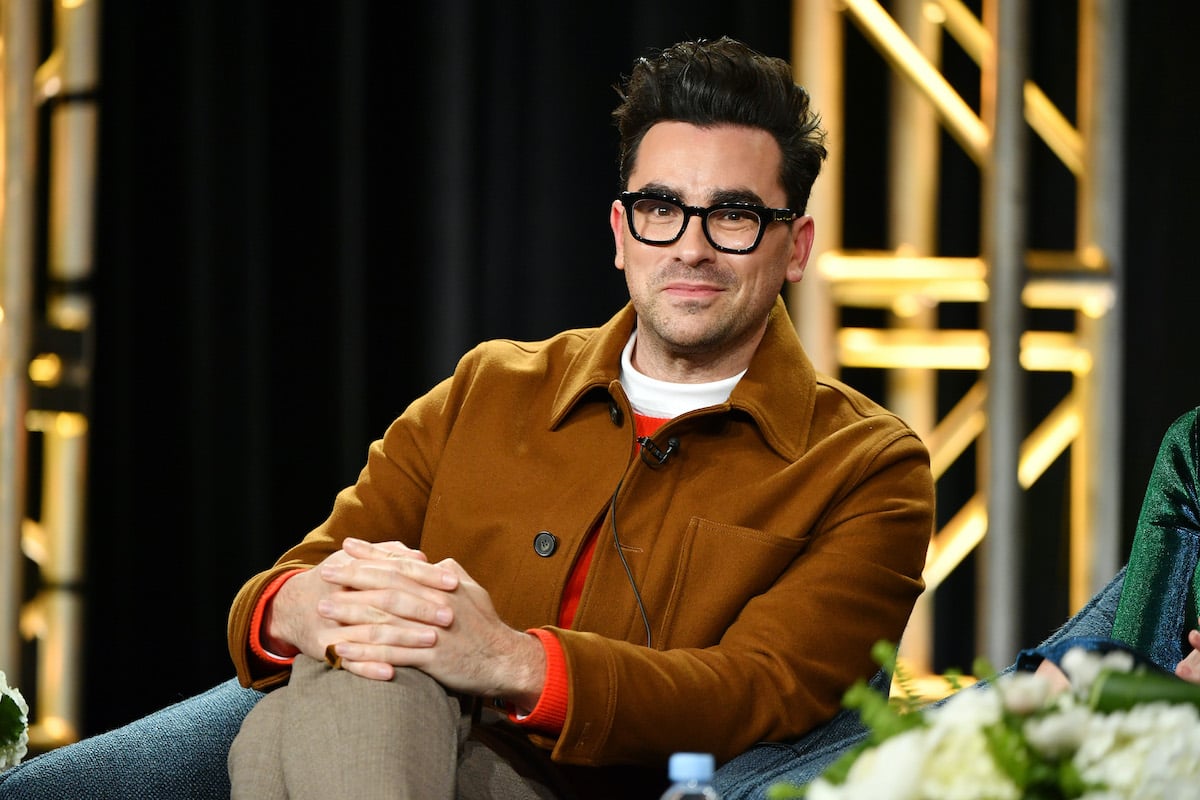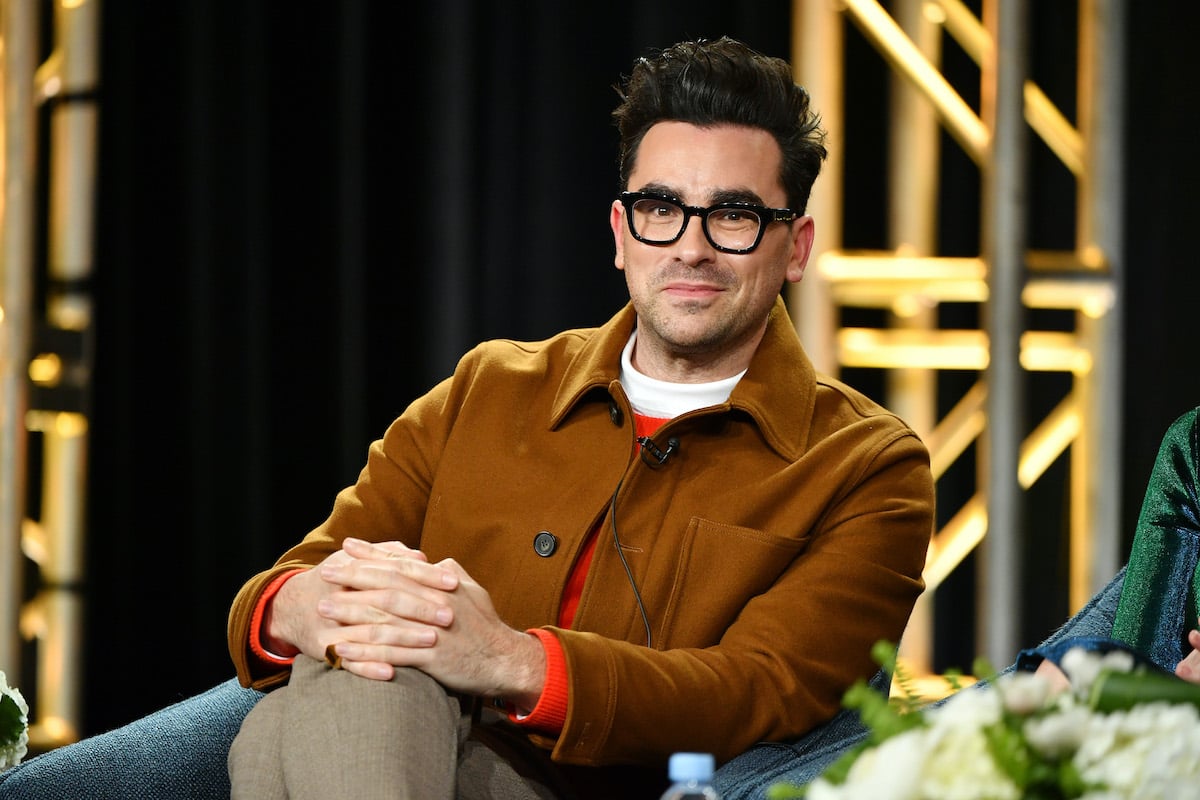 Schitt's Creek is, of course, the brainchild of a father-son duo. Eugene is well-known for his work in character comedies like Best in Show. Meanwhile, Dan had made a name for himself as a host for MTV Canada. But though he had been hosting for a decade, it didn't fill his cup the way he wanted it to.
Dan Levy co-created 'Schitt's Creek' with his dad, Eugene Levy, after leaving his hosting job at MTV Canada
"Well, in my gut it never felt right," Dan shared with GQ about the job he held prior to Schitt's Creek. "It always felt like a struggle for me. And in the end, it was a struggle in a way that didn't feel productive anymore. I walked away from it and I didn't have any other prospects at the time."
Dan may not have had any prospects before quitting MTV, but it wasn't long before he dreamed up the premise for Schitt's Creek. Lacking experience in making a TV show, he tapped his dad to help bring the show to life. Eugene's name helped draw attention to the show, especially after Catherine O'Hara signed on. However, it took a ton of hard work to make the show a success.
Dan often worked ridiculously long hours while the series filmed
Dan, in particular, worked incessantly on the show. In addition to being a co-creator, he was also a series regular actor, showrunner, writer, and occasional director for Schitt's Creek. The Happiest Season actor put in absolutely grueling hours while the show was filming. Working a 21 hour day wasn't uncalled for for Dan. And during some of his busiest weeks, he revealed: "I didn't sleep more than eight hours."
Though Dan loved making Schitt's Creek, it put a lot of physical and mental stress on him. In fact, during the show's last season, the tension in his neck was so bad that he had to wear a neck brace when he wasn't on screen. In the aforementioned interview, the actor shared that he needed professional help to keep his neck functional.
Why did the actor and showrunner have to wear a neck brace in 'Schitt's Creek' Season 6?
"The anxiety in my neck was so bad I couldn't move it," the Schitt's Creek showrunner revealed. "At one point there was an acupuncturist and a chiropractor coming to set every day at lunch to work on my neck so that I could actually perform and not, you know, look like I needed a neck brace."
By the final season, Schitt's Creek was doing very well. It had gained significant traction in the media and crossed over from Canada into the U.S. The show boasted a lion's share of fans, some of whom were famous. So why was Dan so stressed about filming? According to the actor, he wanted to make sure he continued to do the show and its colorful characters justice.
Dan felt pressure to make the final season the best it could be
"Because the more we built the show, the more proud of it I was," Dan revealed. "And the more I wanted to create more compelling and dimensional stories." We're sure Schitt's Creek fans are grateful for the amount of care that Dan and the cast and crew put into the show. Creating something so unique may have been stressful at times, but we'd wager the stress was well worth it.