'Schitt's Creek' Star Annie Murphy Reveals Why She Was So Proud of Alexis' Growth and Relationship With Ted
Schitt's Creek ended this year on an absolute high note of brilliant storytelling and fans were so sad to see it end. Annie Murphy, who played Alexis Rose, recently reflected on her time on the show and she's understandably very proud of her character's evolution as well as with the way Alexis and Ted's relationship played out, even if it didn't have a storybook ending.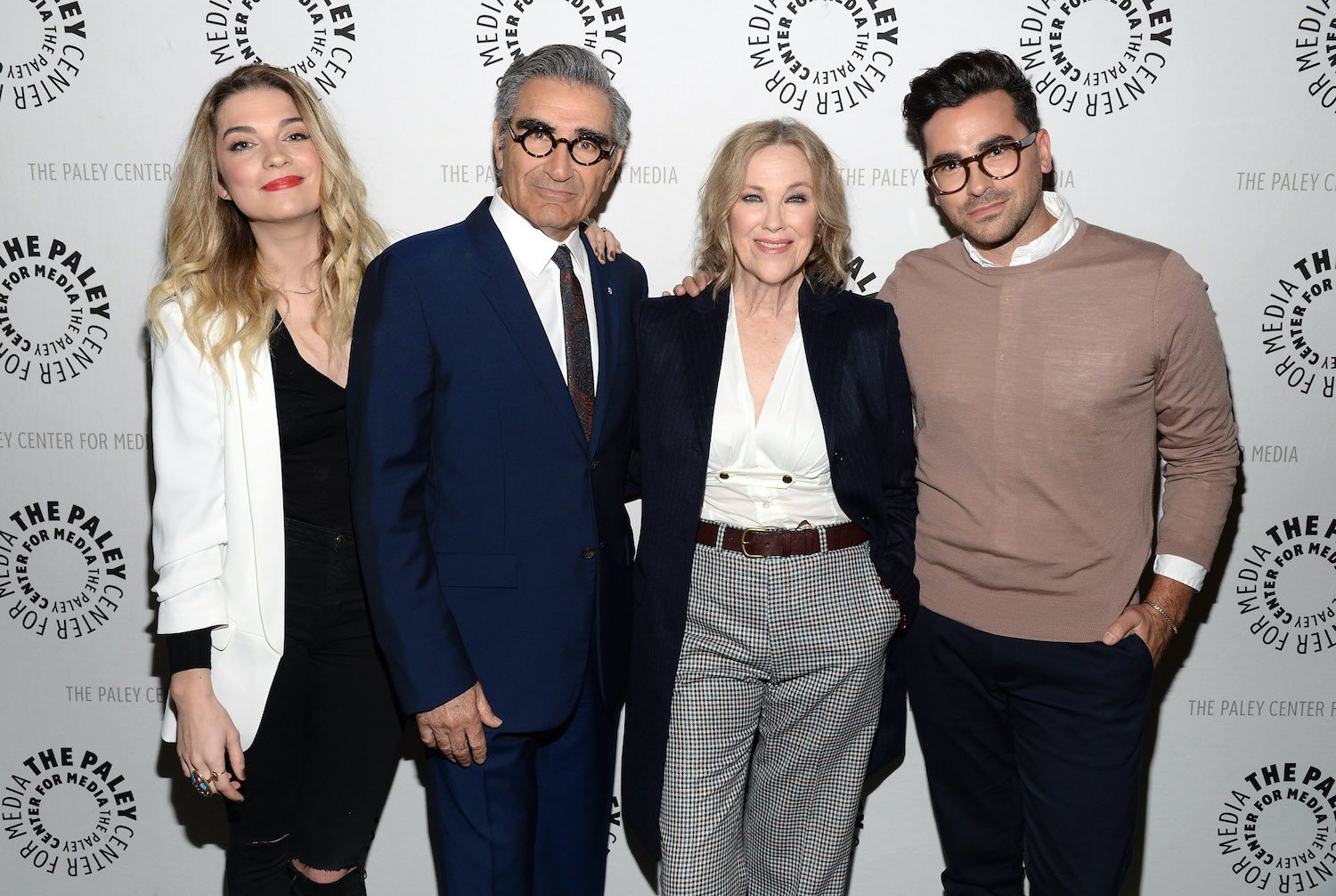 Murphy was happy with the way Ted and Alexis ended
Fans of Schitt's Creek who hoped that everything would wrap up perfectly were quite satisfied with the series finale, even if that meant that Alexis didn't ride off into the sunset with Ted (Dustin Milligan). It wasn't a fairytale ending for them, but it was mature and realistic, something that wasn't lost on Murphy.
In an interview with ET, Murphy shared how it was "the right choice" to have Ted and Alexis part ways.
She called the decision to have Alexis and Ted end things "loving and responsible" and the breakup scene with the couple in Café Tropical made it clear that this wasn't a "failed relationship."
"Like a lot of people, Dustin and I were like, 'Oh no, they're not ending up together?,'" Murphy shared. "But it was, I think, the right choice for both of them. So, we wanted to make sure that that scene was very clear that this wasn't a failed relationship. This was a loving and responsible and mature decision that they made and we just wanted to do it right. Because we knew that it was going to be a bit of a shock to people."
It was a realistic ending for them
In an interview with the EW On Set podcast, Milligan shared how the characters' breakup was "bittersweet" and explained, "The idea that I felt very strongly about was this notion that love alone is not enough to sustain a relationship."
He continued, "We want to believe that. We want to believe that once you're in love, then that's the end-all, be-all. But life gets in the way. Love is easy, life is hard. And that's what I think this relationship represents in such a wonderful and realistic way."
Murphy is also proud of Alexis' journey
During the first season of Schitt's Creek, it would have been hard to predict that the Rose family would experience as much growth as they did by the end of the series. Murphy said, though it's cliché, she is very proud of Alexis' journey.
"I knew the characters were going to all go on a real journey through the town and through their lives," Murphy explained. "But I don't think that I was able to foresee how drastic the change in Alexis was going to be."
"I hate it when actors say what I'm about to say, but I'm going to say it because it's just the truth: I'm so proud of her," Murphy shared. "When we met her, she was so deeply reliant on men and money and stuff. I don't think that she had experienced love or even really genuine friendship. And she got to experience those things in Schitt's Creek and they were so transformative for her and she really found herself."