'Schitt's Creek': What Changed for the Characters Between Season 1 and Season 6?
Schitt's Creek is the wildly popular (and Netflix-streaming) comedy series from co-creators Eugene and Daniel Levy. Schitt's Creek continues to gain more fans, even after years on the air, and co-creator Dan Levy has a theory on why. The character development of the Rose family (the four main character on Schitt's Creek), he says, was intentional, for that very reason.
'Schitt's Creek' co-creator Dan Levy knew that season 1 would be a slow burn
In a 2019 interview with the magazine GQ, the interviewer asked Dan Levy (a cast member/co-producer/writer on Schitt's Creek):
"Season 5 earned Schitt's Creek's best-ever reviews and its first Emmy nominations. … do you have a sense of why and how the show keeps growing every year?"
"I don't know how it happened," Levy said. However, he has an idea:
"I think inherently, the structure of the show always lent itself to: the more you watch, the more you'll care."
That was actually part of his plan — that the characters in Schitt's Creek, while slightly abrasive at first, would grow on you.
"It was always our intention that you grow along with the family," Levy revealed. "That the first season presents people in a very superficial light—and season after season, if we were given the opportunity, we would peel back the layers on these people."
GQ also asked Levy: "How much has the show changed from your initial concept to what it is now?" As they pointed out, he originally pitched Schitt's Creek to HBO and Showtime. Levy responded:
Completely different. I don't think we knew what it was back then. It was a 14-minute pilot that we shot for no money. The characters were kind of different.
Levy revealed that actually getting to produce and write the show in real time was what made the difference.
"It really wasn't until we got the first season pick-up, and we sat in that writers' room and figured out what is this show about," he told GQ. "That's when the show came to life."
Patrick and David's amazing relationship on the show broke barriers for the LGBTQ community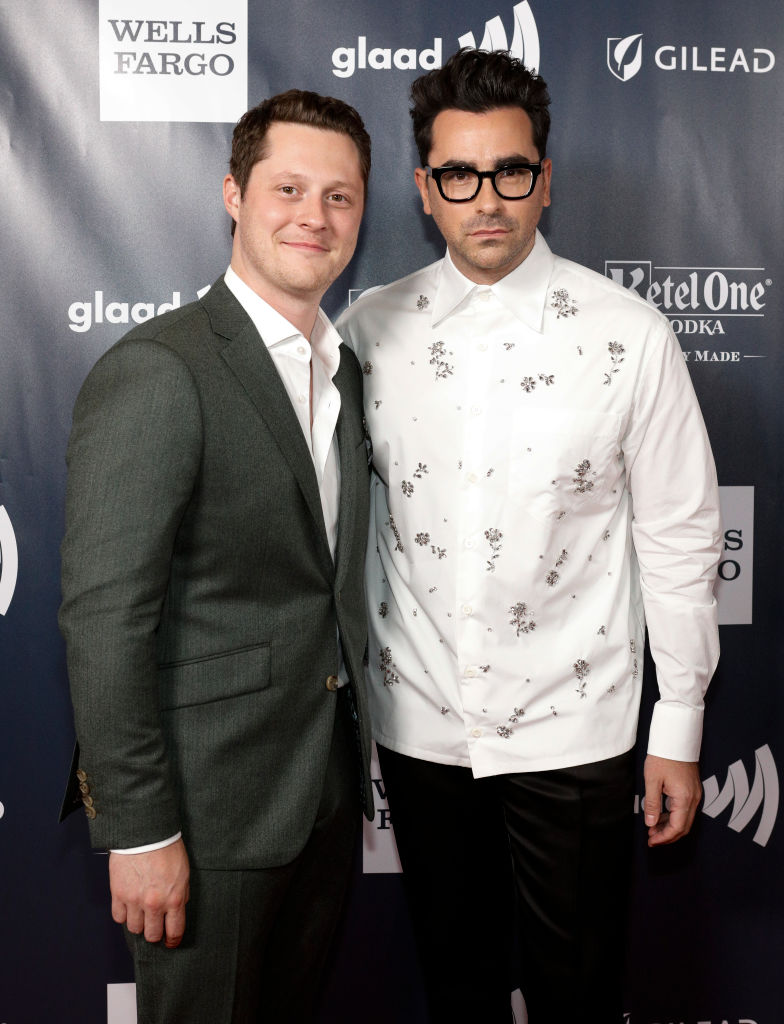 RELATED: What to Expect From the 'Schitt's Creek' Documentary That Will Air After the Series Finale
While Levy was admittedly worried about putting an openly physical gay relationship on Schitt's Creek, he was relieved at the fan response.
"People are cheering for these people," he told GQ of Patrick and David. "I don't know how, I don't know why, because I think there have been couples in the past that have been met with a lot more sort of friction than we have."
Since the cultural and political landscape has changed over the years, Levy thinks that fortunately, some of that bigotry he was expecting to face has washed away. The Schitt's Creek co-creator emphasized:
Maybe it's time. Maybe we've come to a place where we've moved past that. There have been so many shows, and actors, and storytellers who have paved the way for me to be able to tell the stories that I'm telling.