'Schitt's Creek': Why Dan Levy Expected 'Pushback' for David and Patrick's Relationship on the Show
Schitt's Creek ended this year after 6 hilarious seasons. However, the co-creator of the popular comedy series (with most of its seasons available on Netflix) was nervous to show some of the things he did in Schitt's Creek. For example, the open, loving relationship between the characters David and Patrick.
'Schitt's Creek', streaming on Netflix, features one of the most endearing relationships on TV — and fans are rooting for them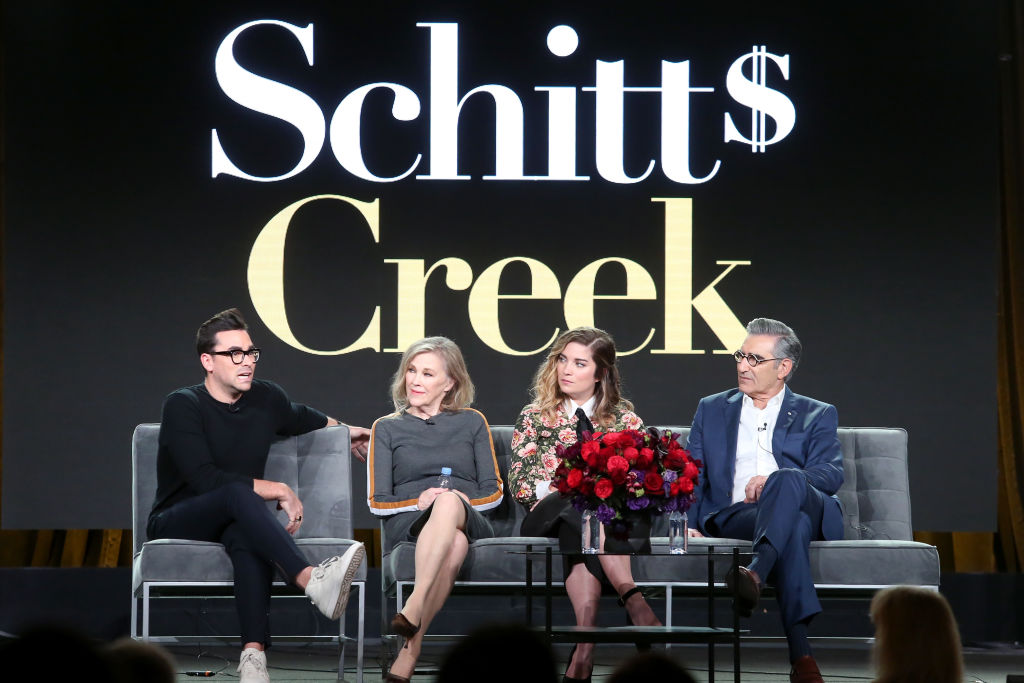 In a GQ profile, the interviewer told Dan Levy, one of the creators of Schitt's Creek (the other is his dad, Eugene Levy) that the arrival of Patrick's character was a "clear turning point, for both the show and for your character specifically."
Levy, who plays David Rose, wasn't even sure that Noah Reid (the actor cast as Patrick) would end up as the romantic interest for his character.
"I went into it with the hope that he would become a romantic love interest for David," Levy said. He only knew Reid "socially;" Levy had "never acted with him."
"I didn't know what our chemistry would be like," Levy admits. "I didn't have time to go to his audition and run the scenes with him." Luckily, we all know it worked out. But the Schitt's Creek co-creator wasn't even sure after Patrick's first season.
"That's why the end of season three ends the way it does, with the kiss in the car," Levy explained. "A kiss could lead to more, or it could lead to nothing."
Series co-creator Dan Levy says he was expecting a much worse response from viewers in earlier seasons
In terms of presenting a gay relationship on television, Levy was expecting more hate.
"I was expecting a lot more pushback to the physicality," the Schitt's Creek cast member told GQ. However, he didn't want to hold back on the PDA.
That was an active choice. I wanted them to kiss every time they saw each other. As couples do. I didn't want to tiptoe around the physicality, out of any kind of fear that someone, somewhere in America wouldn't like it. …At this point, you have 900 million television shows on the air. If this is not for you, change the channel.
Fortunately, Levy has only a handful of examples of bigotry in reaction to Patrick and David's onscreen relationship.
"People are cheering for these people," he emphasized. "I don't know how, I don't know why, because I think there have been couples in the past that have been met with a lot more sort of friction than we have."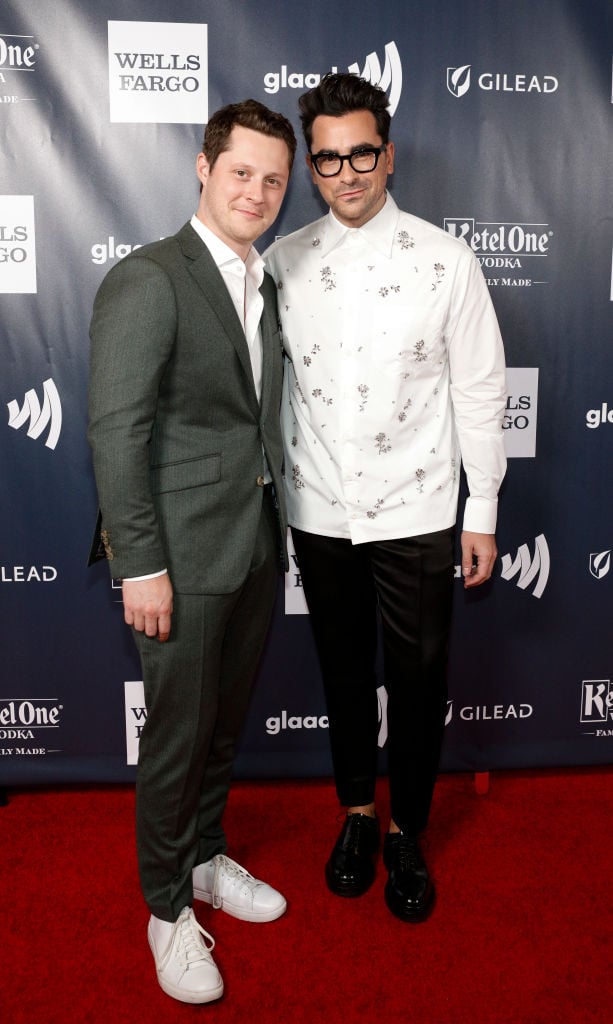 Levy wonders if it's just that politics have shifted enough over the last few years.
"Maybe it's time," he said. "Maybe we've come to a place where we've moved past that. There have been so many shows, and actors, and storytellers who have paved the way for me to be able to tell the stories that I'm telling."