'Schitt's Creek': Why Patrick Proposed to David in This Unique Way
How did Dan Levy -- who co-created Schitt's Creek with his father, Eugene Levy, -- come up with the idea for Patrick's romantic proposal?
The comedy TV show Schitt's Creek stars Daniel Levy as David and Noah Reid as Patrick, and together, David and Patrick make up one of the most beloved couples on the series. Schitt's Creek fans adored their engagement story, too. How did Levy — who co-created the show with his father, Eugene Levy — come up with the idea for Patrick's romantic proposal?
'Schitt's Creek' co-creator looks back on the season 5 episode that defined Patrick and David as characters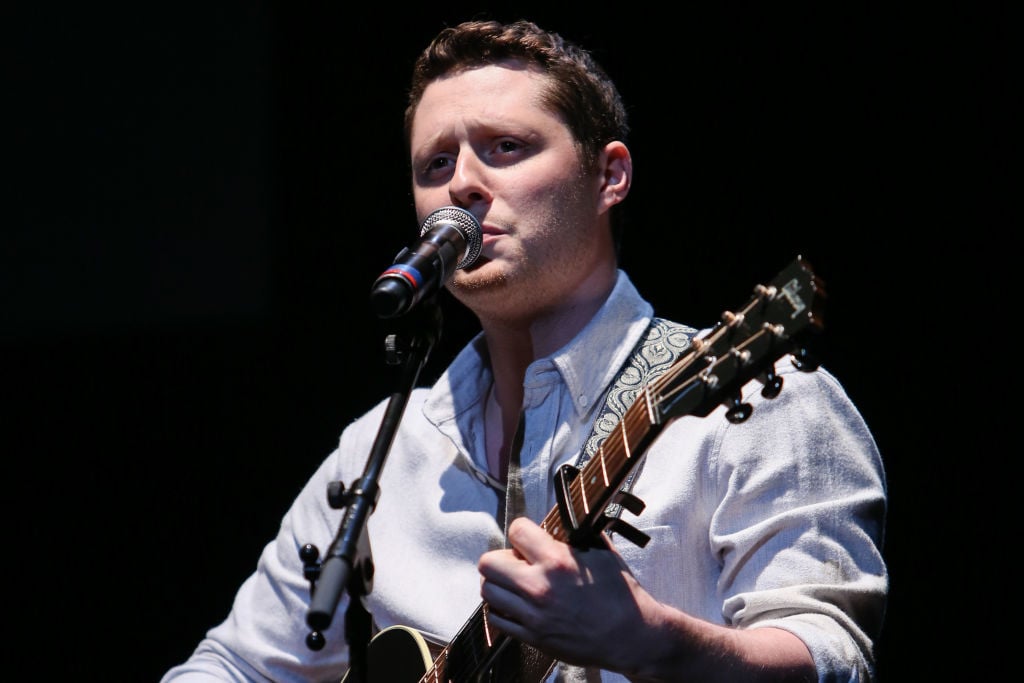 In a GQ interview with Schitt's Creek co-creator Dan Levy from 2019, the writer was asked about the scene where Patrick, David's boyfriend and co-owner of the town general store, proposes.
"His decision to propose with four rings, like David has always worn, was a particularly nice touch," the interviewer told Levy. How did the writer come up with that scene?
"I was lying in bed," the Schitt's Creek star remembered. "I keep a notebook by my bed because I do a lot of thinking while I try to fall asleep." Levy expanded on how emotional the revelation was to him:
… I was in the middle of trying to fall asleep, and I thought to myself, 'He gives David four rings. He gives David gold versions of the rings that he wears every day'. And I started weeping in my bed, alone, in the dark. It was very sad for me.
However, some of those tears were happy tears, too.
"I was also crying because it saved me having to write some pretty major dialogue," Levy revealed. "I don't like writing exposition. It's my least favorite thing to do."
What else does the TV writer hate writing? The Schitt's Creek co-creator told GQ:
I hate writing dialogue that characters have to say to describe how they feel, or where they're going, or what they're doing, so anything we can do in terms of symbolic gestures or physicality can circumvent a lot of the crap.
Patrick's 4-ring proposal also spoke about his character — without any words involved.
"The idea that Patrick would be so in tune with David, and study him, and care about him, and know so much about him," the writer continued.
'Schitt's Creek cast member and writer wore his character's rings to the Emmys in 2019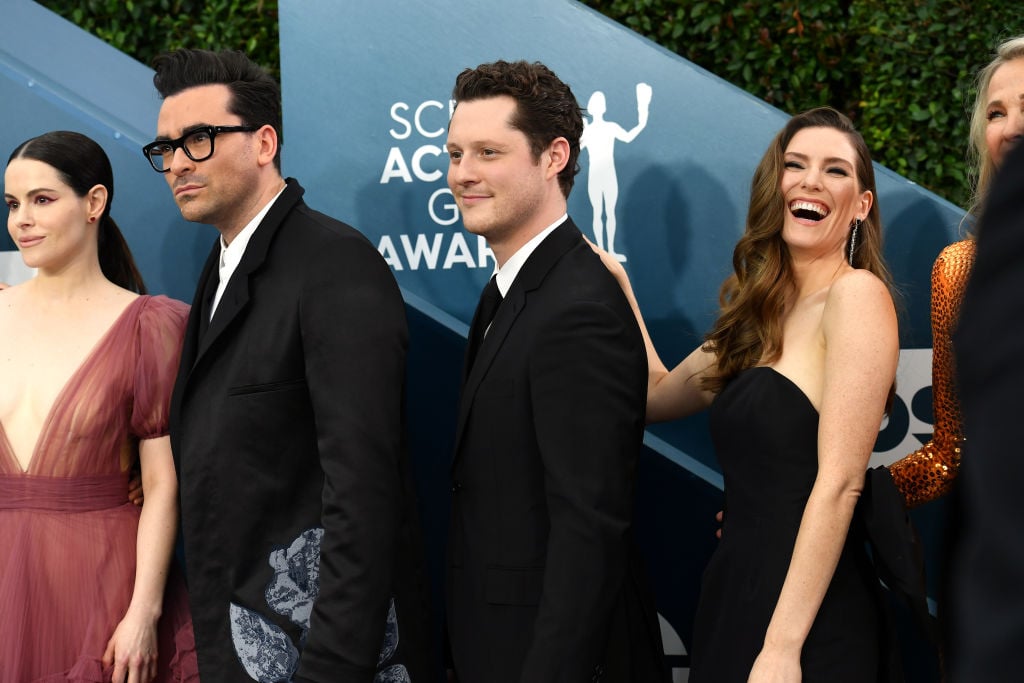 At the 2019 Emmys, Levy pulled off the ultimate Schitt's Creek character reference by wearing the 4 rings to the awards ceremony.
"I … got a handful of DMs from people being like, 'You wore the rings!'" Levy recalled to the publication. "And I was like, 'Yes, I did! I wore them for you!'"
How the season 4 episode where Patrick sang 'Simply the Best' to David came back in a later season
However, like all relationships, Patrick and David's romance suffers a bit in Schitt's Creek. When David realizes he has to win back Patrick, Levy looked back to the episode where Patrick sang Tina Turner's "Simply the Best" to David. It's something that, at the time, deeply embarrassed David, and it's something he would never do — which is why Levy want to call it back.
Levy told GQ:
When it came time to figure out what David could do to win Patrick back, I thought, 'What if it was a lip sync to the song that he had performed?' Because that was what was so scary for him at first — so for him to do something like perform it felt like such a nice bookend for his emotional journey.
In essence, the Schitt's Creek character was telling the audience: "I'm going to risk my sense of cool to win this person back, because he means something beyond my own self-absorption."