'Scholar Who Walks the Night' and 2 Historical K-Dramas With a Fantasy Element to Watch
Historical Korean dramas are an exciting genre for fans to get invested in. If looking for a K-drama television show with extra intrigue, there are plenty of historical dramas with a fantasy storyline. Fans will be intrigued by the harmonious use of magical creatures and stories tied with the political unrest of the period in which the drama is set. Fantasy also uses a fan-favorite trope, destined fate. It is common to see the two main characters fall in love due to a predestined romance. Some historical-fantasy K-dramas as considered staples, but there are new dramas to add to the must-watch list.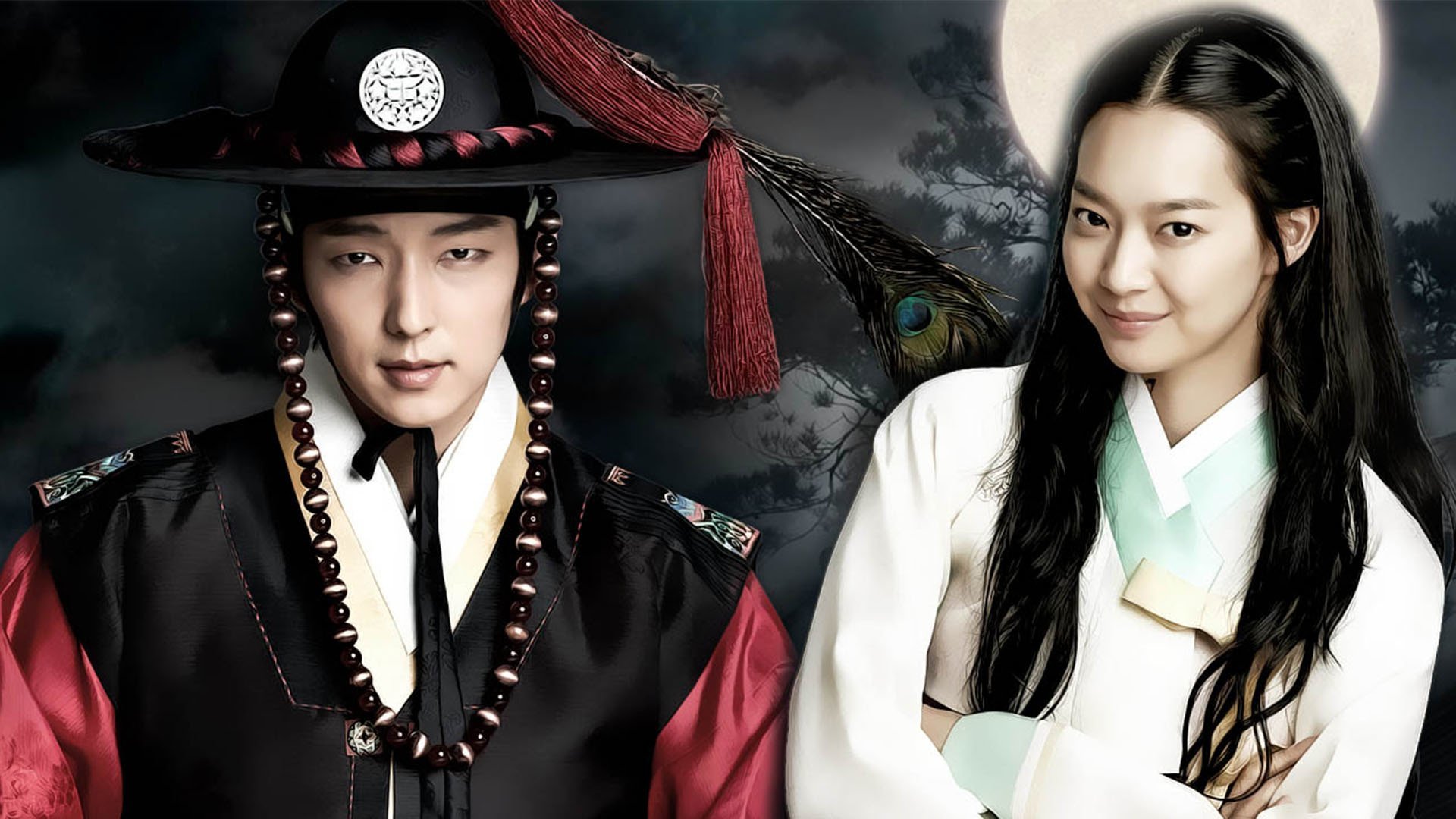 'Arang and the Magistrate' is a period horror-romance involving spirits
The fantasy genre often intermixes with elements of the supernatural. Arang and the Magistrate has been a fan-favorite ever since its premiere in 2012. The historical-fantasy K-drama stars actor Shin Min-A, who currently stars in Netflix's Hometown Cha-Cha-Cha. The actor plays the lead role of A-Rang in the 2012 drama. The character loses all her memories when she becomes a ghost after mysteriously dying.
She desperately seeks as a magistrate (a civil officer or lay judge) to find the reason behind her death. A-Rang comes up short when all the magistrates in the village become terrified of her. In a twist of fate, she learns nobleman Kim Eun-Oh, played by actor Lee Joon-Gi, can see and talk to spirits. As the newly appointed magistrate, Eun-Oh agrees to help her after realizing she might be a clue to finding his mother. "This show touches on similar themes of death, love, loss, and how to deal with the fact that the person you love is dying (or dead in this case). This may be an older show, but it definitely still resonates!" described Soompi.
'The Scholar Who Walks the Night' mixes the Joseon dynasty with a bloodsucking vampire
The 2015 K-drama is renowned in the historical genre as it used one of the supernatural's and fantasy's most recognized monsters. The Scholar Who Walks the Night takes place in an alternate Joseon Dynasty, with its focal character being Jo Yang-Sun (Lee Yu-Bi). Yang-Sun is the daughter of a nobleman, but her life comes crashing down when her father is framed for treason. To support her family, Yang-Sun dresses as a male bookseller.
Yang-Sun meets the handsome and mysterious scholar named Kim Sung-Yeol (Lee Joon-Gi). The aloof scholar has a secret. He is a 120-year-old vampire guardian responsible for eradicating any vampire threat. He seeks retribution after losing his first love and best friend years ago. Sung-Yeol discovers Yang-Sun is a woman but keeps it secret if she can find a special memorandum with the answer on how to kill his enemy.
'Lovers of the Red Sky' K-drama mixes fantasy with destined fate
Lovers of the Red Sky is Viki's newest historical-fantasy K-drama. By the initial trailers, fans would have never guessed the fated romantic storyline involves a bit of fantasy. In a fictional Dan dynasty, Hong Chun-Gi (Kim Yoo-Jung) was born blind and meets a young Ha Ram (Ahn Hyo-Seop) of noble lineage. In their world, demons, ghosts, and gods live amongst the human world.
During a ritual to trap the Demon King, Ha Ram loses his sight and becomes the demon's vessel. At the exact moment, Chun-Gi falls into the lake and is saved by a goddess. The goddess entrusts Chun-Gi with the Demon King's eyes, restoring her sight. The two characters drift apart after the events. Chun-Gi grows up to become the only female painter at the art university while Ha Ram becomes a skilled astrologer. The two characters meet once again through fate and must stop a ruthless prince from using the Demon King to his advantage. The historical-fantasy K-drama has gained mass success as Soompi reported it surpassed its 10 percent mark in viewership ratings.