Scientists Name a Horned New Insect After Lady Gaga
Lady Gaga received a unique honor from scientists with a new species being named after her.
Lady Gaga is one of the world's biggest pop stars, with a unique sense of style that is all her own. Lady Gaga has earned a reputation for her singing, dancing, and songwriting skills, and has even received critical acclaim for her acting ability, appearing in TV shows like American Horror Story as well as major movies like A Star Is Born.
Many fans love her for her unique look and style, and there's no doubt that Lady Gaga knows how to make a grand entrance. In fact, in the early years of her career, she often made headlines for her crazy outfits.
Those crazy outfits now serve as an inspiration to scientists, one of whom recently named an insect after the pop star.
Why is there an insect named after Lady Gaga?
In mid-March, scientists announced a brand-new species of a treehopper, an insect group that lives in forests all around the world. Brendan Morris is the entomology student who discovered the new species, whom he christened the Kaikaia gaga.
According to Morris: "If there is going to be a Lady Gaga bug, it's going to be a treehopper, because they've got these crazy horns, they have this wacky fashion sense about them. They're unlike anything you've ever seen before."
The new species certainly looks out-of-this-world. The insect has formations that resemble horns and is an unusual reddish-brown color.
Still, the creature's wacky appearance is one of the few things that scientists and researchers know for sure. Morris admitted that no one really knows much about K. gaga, including what males of the species look and sound like and what sounds they make.
The study of K. gaga will no doubt continue in the months to come. 
Lady Gaga's outrageous style
It isn't surprising Morris associates Lady Gaga with crazy style choices. When she first burst onto the scene in 2008 with her debut album The Fame, the aspiring star made it a point to appear on red carpets in the most outlandish getups imaginable.
While many critics assumed that Lady Gaga was wearing these costumes as a way to draw attention, the singer later explained that many of her most outrageous outfits were chosen specifically to make a statement.
Possibly her most infamous outfit was the "meat dress" of 2010 when she showed up to an event wearing a mini dress made of meat. She even draped meat on her head and wore it on her feet. Notoriously, Lady Gaga performed at the 2013 VMA's wearing a full nun's outfit, and to the 2011 VMA's dressed as her male alter ego, Jo Calderone.
There have also been numerous occasions when Lady Gaga performed in string bikinis and other barely-there costumes, drawing criticism as well as attention. 
What's next for Lady Gaga?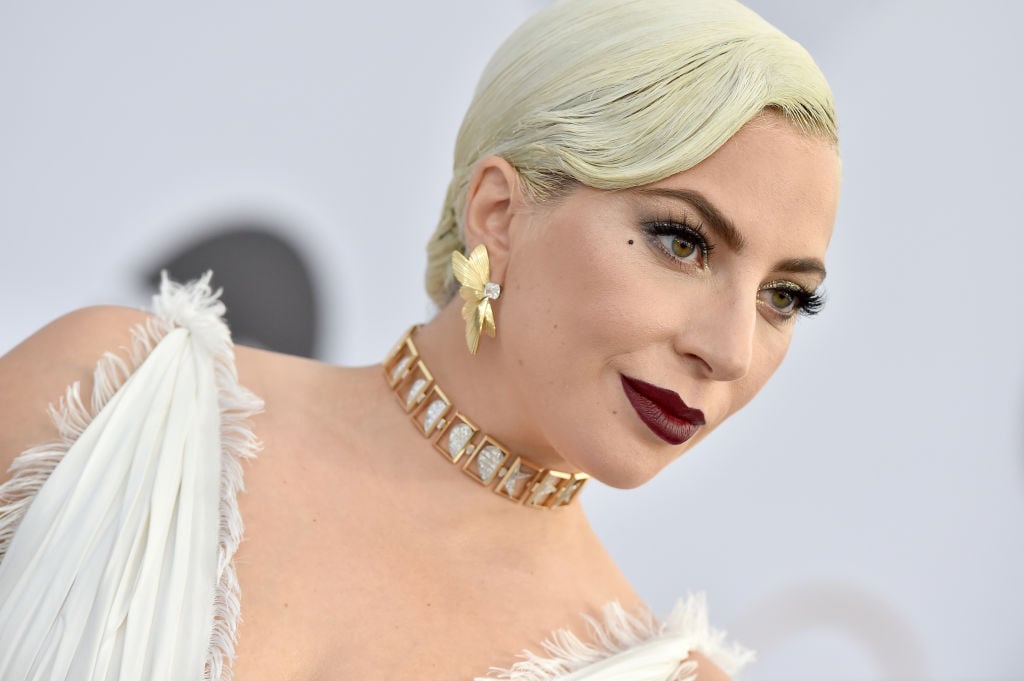 Now that Lady Gaga has conquered the world of entertainment (and has a brand-new insect species named after her) it seems as though there is very little to keep driving her forward. However, the fearless pop star has plenty on her plate for the new year.
She recently launched her own line of cosmetics, sold exclusively through Amazon, and works hard on behalf of LGBTQ causes. Lady Gaga also has a new boyfriend, a Harvard graduate named Michael Polansky. While their relationship is still young, the two have been spotted together numerous times and Lady Gaga isn't shy about showing off her new love on social media. It is possible that the superstar singer has finally found "the one."