Scott Eastwood Was Discouraged From Appearing in Taylor Swift's 'Wildest Dreams' Music Video
In October 2014, Taylor Swift released her album 1989. Right away, fans hoped the song "Wildest Dreams" would be a single with a music video. The singer-songwriter delivered, and on Aug. 30, 2015, she released a music video for the song.
The "Wildest Dreams" music video starred Scott Eastwood as Swift's love interest. While the music video was a hit with fans, Eastwood later admitted that he was discouraged from working with Swift in the music video.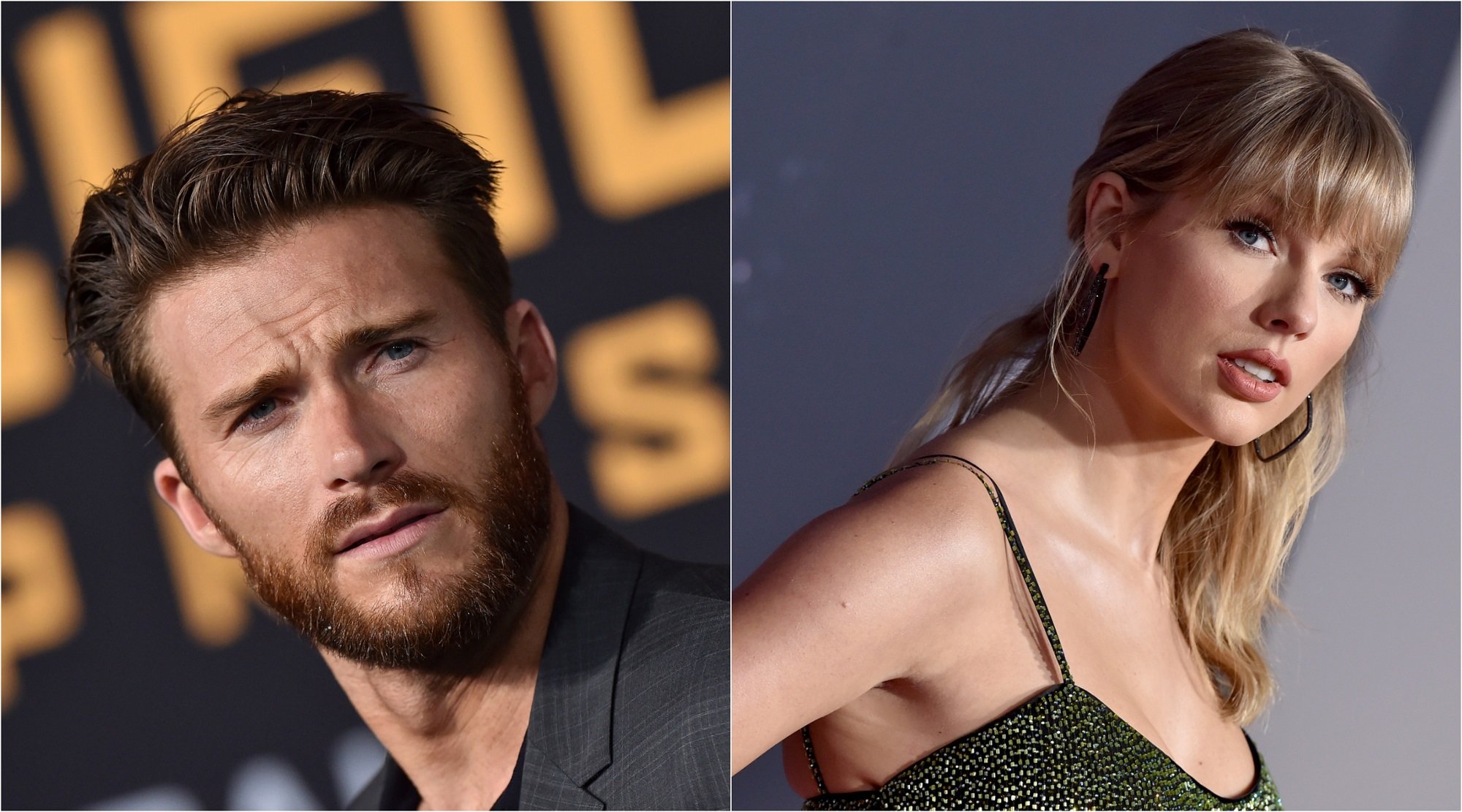 Taylor Swift released a music video for 'Wildest Dreams'
The "Wildest Dreams" music video was shot in Los Angeles and Africa. It was directed by Joseph Kahn, who also directed Swift's music videos for "Blank Space," "Bad Blood," "Out of the Woods," "Look What You Made Me Do," "Delicate," "End Game," and "… Ready For It?"
In the music video, Swift plays an actress named Marjorie Finn. The character's name is a reference to Swift's grandmother, Marjorie Finlay. Eastwood played an actor named Robert Kingsley, a nod to Swift's grandfather.
While the two actors are in Africa to film a movie called Wildest Dreams in the 1950s, they fall in love. The music video shows Swift and Eastwood beginning an affair. For the majority of the song, they travel and spend time together while they are on location.
The two actors then begin getting into fights, and by the time the film is in reshoots, their affair is over. At the movie's premiere, Marjorie discovers that Robert is married and attending the premiere with his wife. Marjorie runs out of the premiere as the movie is being shown, and while Robert chases after her she leaves before he catches up to her.
Scott Eastwood was told to not star in the 'Wildest Dreams' music video
Eastwood's appearance as Swift's romantic interest in the "Wildest Dreams" music video followed his starring role in The Longest Ride, a movie based on a Nicholas Sparks' novel of the same name.
In a 2016 interview with People Magazine, Eastwood revealed his agents never wanted him to appear in the music video in the first place.
"None of my agents wanted me to do it, actually," Eastwood said. "They said, 'Oh, we don't want you to do that! Why would you be Taylor Swift's boy toy?' And I said, 'Why the hell not?'"
Taylor Swift's 'Wildest Dreams' music video caused controversy
The "Wildest Dreams" music video featured several shots of wildlife in Africa, and Swift donated proceeds from the music video to the African Parks Foundation of America.
After its release, Swift and her team were criticized for glamorizing colonialism with the music video. This led Kahn to release a statement reading:
"There is no political agenda in the video. Our only goal was to tell a tragic love story in classic Hollywood iconography. Furthermore, this video has been singled out, yet there have been many music videos depicting Africa. These videos have traditionally not been lessons in African history. Let's not forget, Taylor has chosen to donate all of her proceeds from this video to the African Parks Foundation to preserve the endangered animals of the continent and support the economies of local African people."
While the music video attracted criticism, it was also praised for its storytelling and for fitting the feeling of longing that the song evokes. In 2020, Rolling Stone published the opinion that the impact of "Wildest Dreams" has strengthened since its original release.
"At first this might have seemed like a minor pleasure on 1989, but it really sounds stronger and stronger over the years," Rob Sheffield wrote for Rolling Stone.