'Scott Pilgrim' Fans Want Lisa Miller in the Netflix Anime Series
After years of rumors about a Scott Pilgrim animated show on Netflix, fans finally got confirmation. The Bryan Lee O'Malley graphic novels have an animated series in the works from UCP, a division of Universal Studio Group responsible for The Umbrella Academy. Of course, fans came up with wishlists for scenes and characters that never made the cut for the Edgar Wright Scott Pilgrim vs. the World movie. And many fans want to see Lisa Miller in the Scott Pilgrim anime.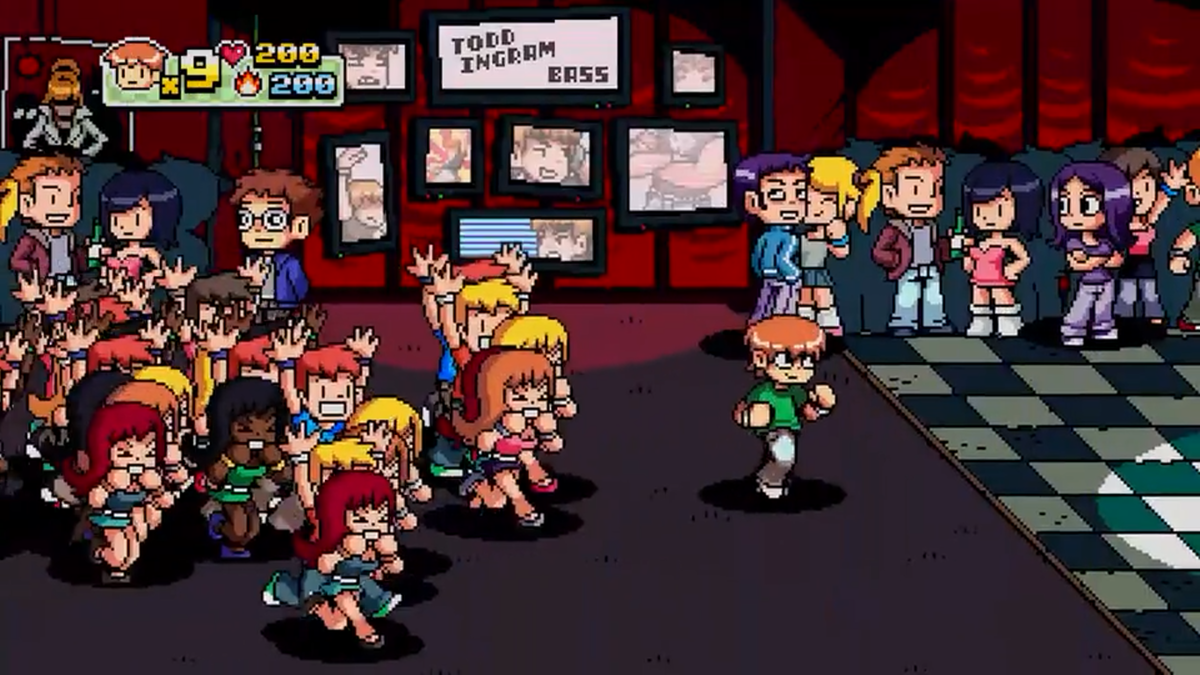 Who is Lisa Miller in the 'Scott Pilgrim' graphic novels?
While fans of Michael Cera and Wright's Scott Pilgrim vs. the World know characters like the aloof Ramona Flowers and Scott's bandmates Kim Pine and Stephen Stills, several did not make the final cut.
A fan-favorite in Scott Pilgrim, Lisa Miller, got a tiny mention in the movie by Julie Powers but was otherwise completely absent.
She first appeared in the Scott Pilgrim vs. the World book, the second in the series. She went to high school with Scott and Kim Pine, and they formed a band called Sonic & Knuckles. However, she made an even bigger impact when she returned in book 4, Scott Pilgrim Gets It Together.
She admits that she always attracted Scott, but neither of them ever made a move. However, with Scott battling the League of Evil Exes for Ramona, she could not have appeared at a worse time.
Scott Pilgrim resists temptation, and Lisa Miller leaves for California at the end of the book to pursue her in acting.
While she never appeared in live-action, she has appeared animated – twice.
A fan poll on Reddit asked what scenes fans wanted to see in the Netflix animated series
Not long after Hollywood Reporter broke the news, fans began buzzing about what the Scott Pilgrim anime might include. While Scott Pilgrim vs. the World left Netflix in September 2021, this new show might bring it back.
"Bryan Lee O'Malley, Pilgrim's artist-creator, is writing and executive producing with BenDavid Grabinski, the showrunner behind the revival of Are You Afraid of the Dark? at Nickelodeon," Hollywood Reporter said. "The two will showrun the series should it move forward, with anime house Science SARU on tap to provide the animation work."
A fan poll on Reddit appeared asking what scenes fans would like to see in the animated series. While some suggested certain moments, one of the top comments just said, "anything including Lisa, obviously."
Fans of the Scott Pilgrim graphic novels on Twitter and across the internet supported seeing Lisa Miller in the new Scott Pilgrim anime.
In 'Scott Pilgrim vs. the Animation,' Roxy Richter actor Mae Whitman voiced Lisa Miller
Adult Swim released Scott Pilgrim vs. the Animation as a promotional tie-in to Scott Pilgrim vs. the World. It followed events from the first chapter of book 2.
Scott Pilgrim, Lisa Miller, and Kim Pine appear prominently in the animation. Lisa was voiced by Mae Whitman, who also played Ramona's fourth Evil Ex, Roxy Richter, in live-action.
Just like in the graphic novel, Lisa convinces Scott to form a band with her as a plan to become 'cool.' However, she admits that they could use a drummer. Scott suggests Kim Pine from his Geography class.
Of course, a rival school kidnaps Kim in the usual over-the-top Scott Pilgrim fashion. Scott must fight his way to rescue her and get her to join the band. A montage shows Scott Pilgrim, Lisa Miller, and Kim Pine through high school before Scott moves to Toronto, Canada.
She also appeared in Scott Pilgrim vs. the World: The Game as a background character and the vendor at Dee's Tex Mex shop.
Regardless of how she appears in the Netflix series, many graphic novel fans will love seeing her on-screen.
RELATED: The Iconic 'Scott Pilgrim vs. the World' Line Chris Evans Improvised