'Scott Pilgrim vs. the World' Birthed a Lot of Superheroes; Why the Stacked Cast Made It So Loved
'Scott Pilgrim vs The World' just celebrated its 10th anniversary. It also gave the world a lot of great actors who went on to become superheroes.
2010's Scott Pilgrim vs. The World was more than just a film adaptation of a graphic novel (even though it was already a pretty popular graphic novel). It was one of the most beloved cult films in the last decade. And its fan base has grown over the years; today, many millennials can recite the "Bread makes you fat?" line or the "He punched the highlights out of her hair" like it's nothing. 
But another thing to look back on about the movie is how big a lot of the actors from it became. At the time, a few of them were already on their way to stardom, but the sheer amount of them that are household names, now, is astounding. Not to mention, a good chunk of them went on to become superheroes.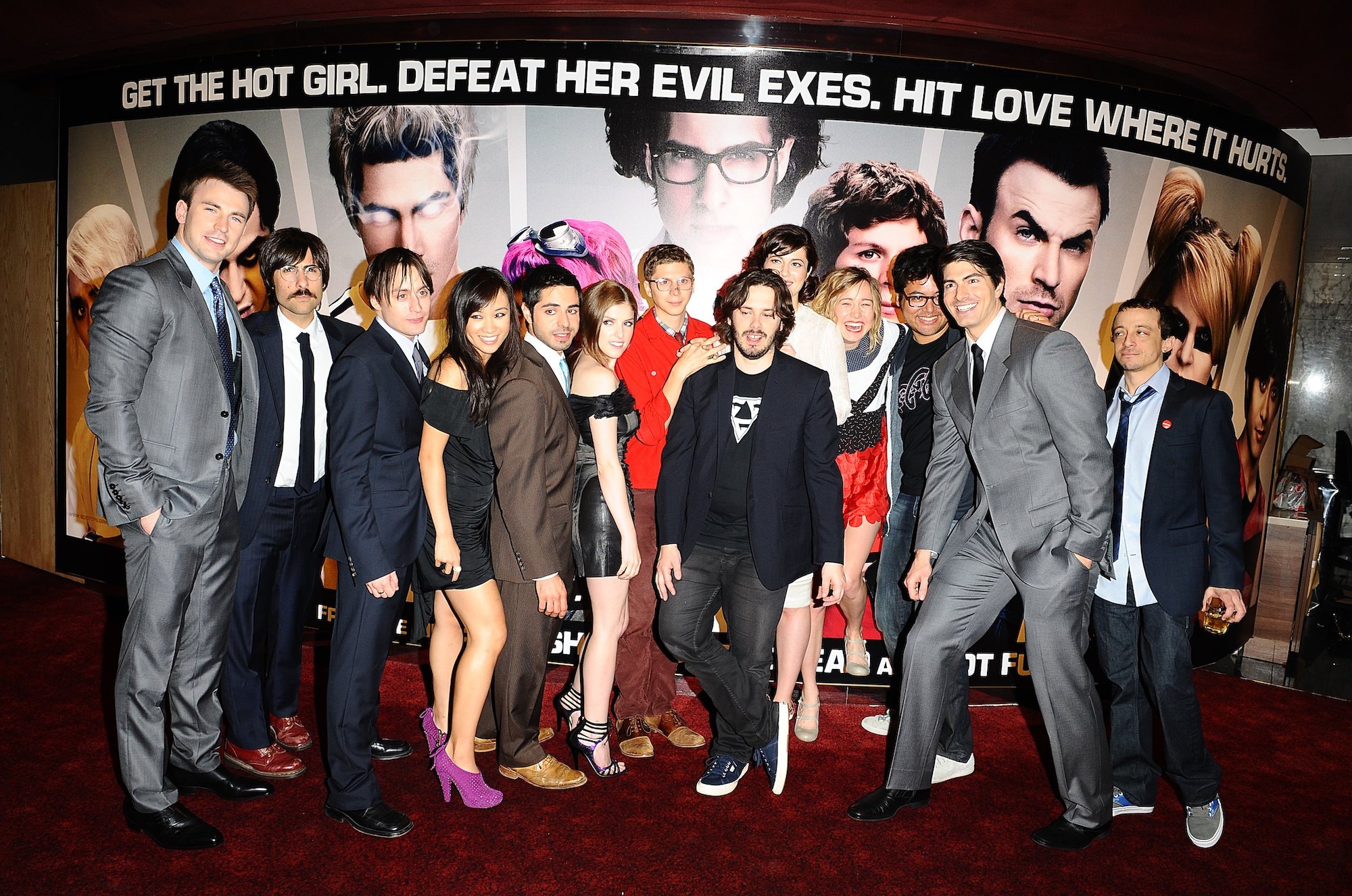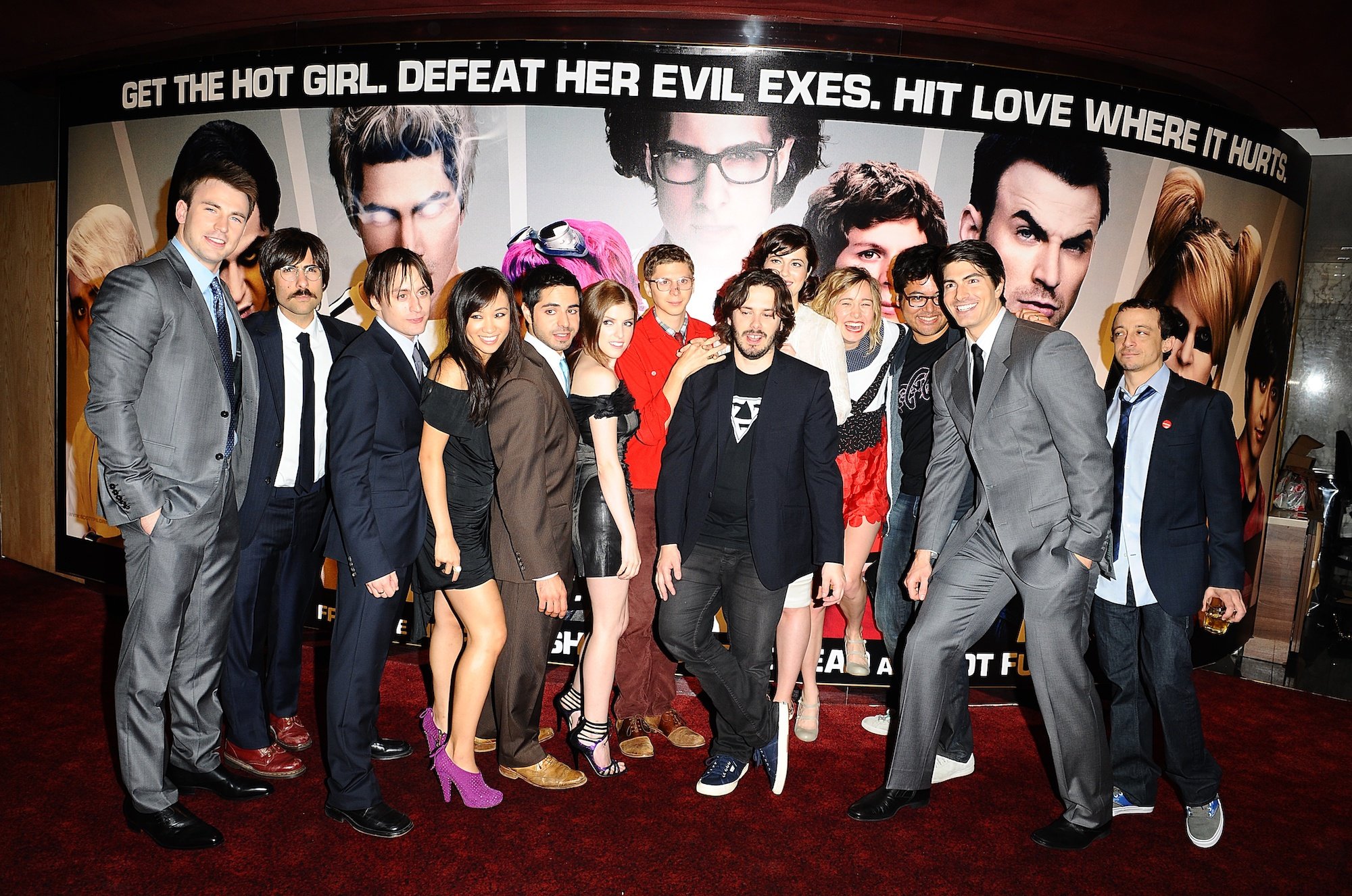 Chris Evans
By 2010, Evans had already played a superhero — Johnny Storm — in Fantastic Four and its sequel. He was also in Push, Not Another Teen Movie and a lot of others. This is what made his role as Lucas Lee in Scott Pilgrim so fun; he portrayed a cocky, jock-type, A-list actor who was full of himself and his career. It was different to what Evans had played to that point. 
Then, a year later, Captain America: The First Avenger came out and changed Evans' career trajectory forever. 
Brie Larson
Another future Avenger, Larson appeared in several movies and shows before Scott Pilgrim as well. She had played the lead in the Disney Channel Orignal Movie Right on Track and in Hoot, but her role as Scott's ex, Envy Adams, was definitely new for her. She was cocky, snooty, alluring, and seductive all at once, egging on Scott's sadness at their breakup. Larson also got to flaunt her singing chops as she completely knocked "Black Sheep" out of the park. 
Now, of course, many more fans know her as Captain Marvel/Carol Danvers in the Marvel Cinematic Universe. She also now has an Oscar for her incredible work in Room. 
Brandon Routh
Yet another one of Ramona's exes to go on to become a superhero is Brandon Routh. Before playing the cheating vegan in Scott Pilgrim, Routh had already starred as a superhero. He played the iconic character of Superman in Superman Returns. 
Routh is also a bit different here because no only did he have one superhero role before Scott Pilgrim vs The World, but he took on two more after. In the Arrowverse on The CW, he played Ray Palmer / The Atom, and then went on to play Superman again in the crossover event, "Crisis on Infinite Earths." This time, he was the "Kingdom Come" Superman, from Earth-96. 
Mary Elizabeth Winstead 
Lastly, there's Mary Elizabeth Winstead. She played Scott's love interest in Scott Pilgrim vs. The World, Ramona Flowers. She's the reason he has to face all of the evil exes: so he can "win her heart," so to speak. 
But before she was Ramona, Winstead played the villain in Sky High. Of course, audiences don't know that at first, but it's revealed that she's actually the Big Bad calling the shots. And more recently, Winstead joined the DC universe as Helena Bertinelli, aka The Huntress in Birds of Prey. Not exactly the cape and heroism type, but not the villain either.
This list only covers those that went on to be superheroes. But a ton of the rest of the cast went on to do big things. There's Aubrey Plaza, Anna Kendrick, Mae Whitman, and Kieran Culkin, who all are very successful now. Plus, Bill Hader played The Voice in the movie, and he's (of course) Bill Hader. Not to mention Michael Cera. This stacked cast made for a hilarious film; it's no wonder it's still so memorable today.