'Scream': 13 Stars You Forgot Appeared in the Beloved Horror Movie Series
Horror movies are known for shocking viewers with compelling misdirects. And Wes Craven's 1996 hit Scream is the perfect example of that. The film opens with an unforgettable sequence in which Drew Barrymore — the biggest star in the movie at the time — is brutally killed off. And just a year later, the sequel tried something similar with Jada Pinkett Smith.
Everyone, of course, now knows about Barrymore's iconic appearance. But with Scream 5 slowly coming together, now seems like a good time to look back on some of the other stars who popped up in the Scream series over the years. From supporting roles to cameos, here are 13 stars you forgot appeared in Scream.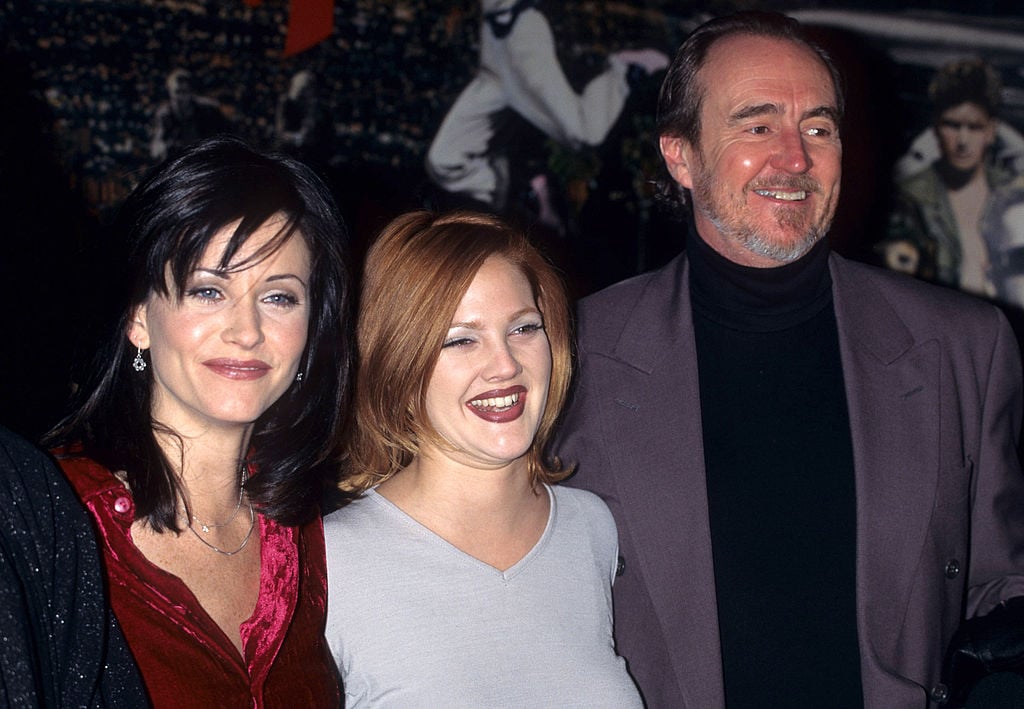 Rose McGowan
Many of the actors on this list only make fleeting appearances in the series. But Rose McGowan — in one of her first film roles — has a full-on supporting turn in Scream as Tatum Riley. Sister to David Arquette's Dewey, she meets her end courtesy of Ghostface and a garage door. A few years later, McGowan landed a lead role on Charmed.
Henry Winkler
The former Happy Days star isn't in the original film for very long. But Henry Winkler's role as Principal Himbry adds a lot to the movie. Not only does his death early on eliminate the main characters' authority figure at school. It also implies that all bets are off when it comes to who might fall prey to Ghostface.
Sarah Michelle Gellar
Ironically, Sarah Michelle Gellar became Buffy the Vampire Slayer the very same year she got killed off in two different horror franchises. First in October 1997, her character is killed in I Know What You Did Last Summer. Then just two months later, Gellar played Casey Cooper, one of the first victims in Scream 2.
Laurie Metcalf
When Scream 2 hit theaters, Laurie Metcalf was best known as Jackie on hit ABC sitcom Roseanne. She eventually reprised that role in 2018 and earned an Academy Award nomination for her supporting role opposite Saoirse Ronan in Lady Bird. Metcalf is also one of the only entries on this list who actually played one of the killers.
Timothy Olyphant
Speaking of actors who played Scream killers, Timothy Olyphant made his third film appearance in Scream 2 as Mickey, a film student who served as the second killer. The actor has since developed an extensive film and television career. Most notably, he starred on hit series like Deadwood, Justified, and Santa Clarita Diet opposite Barrymore herself.
Joshua Jackson
When Scream 2 premiered, Joshua Jackson was still known mostly as one of the kids from The Mighty Ducks. He only shows up briefly as a classmate of Randy's (Jamie Kennedy). But Jackson's brief role turned out to be his last before becoming a household name. The following year, he started a six-season run as Pacey Witter on Dawson's Creek.
Portia de Rossi
These days, Portia de Rossi is best known for her starring role on Arrested Development and her marriage to Ellen DeGeneres. But when she appeared in Scream 2, she was still trying to break into Hollywood. In her small role, de Rossi shares the screen with 1990s mainstay Rebecca Gayheart as a sorority sister named Murphy. And we'll bet most fans forgot she's in it.
Patrick Warburton
It's hard to say what Scream fans know Patrick Warburton from. The actor's most notable roles include Puddy on Seinfeld, Joe on Family Guy, and Kronk in Disney's The Emperor's New Groove. But Warburton also appears in 2000's Scream 3 as Steven Stone, the bodyguard hired to protect actress Jennifer Jolie (Parker Posey). Alas, he is one of Ghostface's first few victims.
Carrie Fisher
The late great Carrie Fisher made an uncredited cameo appearance in Scream 3 as a failed actress working on a studio lot. But what really makes Fisher's role so memorable is that she riffs on her own career. Apparently, her Scream character was up for the role of Princess Leia but missed out on the opportunity. Classic Fisher.
Kevin Smith and Jason Mewes
This entry is a two-for-one deal, considering the inseparable nature of this duo. Kevin Smith and Jason Mewed briefly pop up as Jay and Silent Bob in Scream 3. Appropriately enough, the movie is set in Hollywood, where Smith's signature characters return in 2001's Jay and Silent Bob Strike Back. Craven cameos in that film as himself, directing the then-fictional Scream 4.
Alison Brie
If rumors are to be believed, Alison Brie could be gearing up to play She-Hulk in the Marvel Cinematic Universe. But the GLOW actress — who shot to fame on Mad Men — made her major franchise debut in Scream 4. In the film, she plays Rebecca Walters, publicist to Neve Campbell's Sidney Prescott. Alas, she doesn't survive an encounter with Ghostface.
Anthony Anderson
The Scream movies often reference Alfred Hitchcock's Psycho. But Anthony Perkins, the police officer Anthony Anderson plays in Scream 4, is one of the most overt callbacks. Anderson has been all over movies and TV since the late 1990s. But in recent years, he's best known for his acclaimed ABC sitcom Black-ish.
Britt Robertson
It's a tradition for each Scream movie to open with an elaborate death sequence. And in Scream 4, Britt Robertson plays one of the unlucky victims, alongside Aimee Teegarden. Robertson starred in 2015's Tomorrowland as well as shows like Under the Dome and The Secret Circle. Most recently, she shared the screen with Riverdale's KJ Apa in I Still Believe.
BONUS: 'Stab' actors
In addition to these stars, the Scream movies have maintained an in-universe horror movie franchise called Stab inspired by the Ghostface killings. In Scream 2, Heather Graham, Luke Wilson, and Tori Spelling play characters in the Stab movie. And Scream 4 opens with cameo appearances by Kristen Bell, Anna Paquin, and Lucy Hale as characters in Stab sequels.