'Scream 5': 1 Actor Has No Interest in Reviving This Presumably Dead Character
When Wes Craven passed away in 2015, the world lost the legendary horror filmmaker behind The Hills Have Eyes and A Nightmare on Elm Street. Now Craven's Scream franchise will continue on without him. And fans are curious which actors will return for another showdown with Ghostface. Now one former Scream star is not interested in returning to the movies.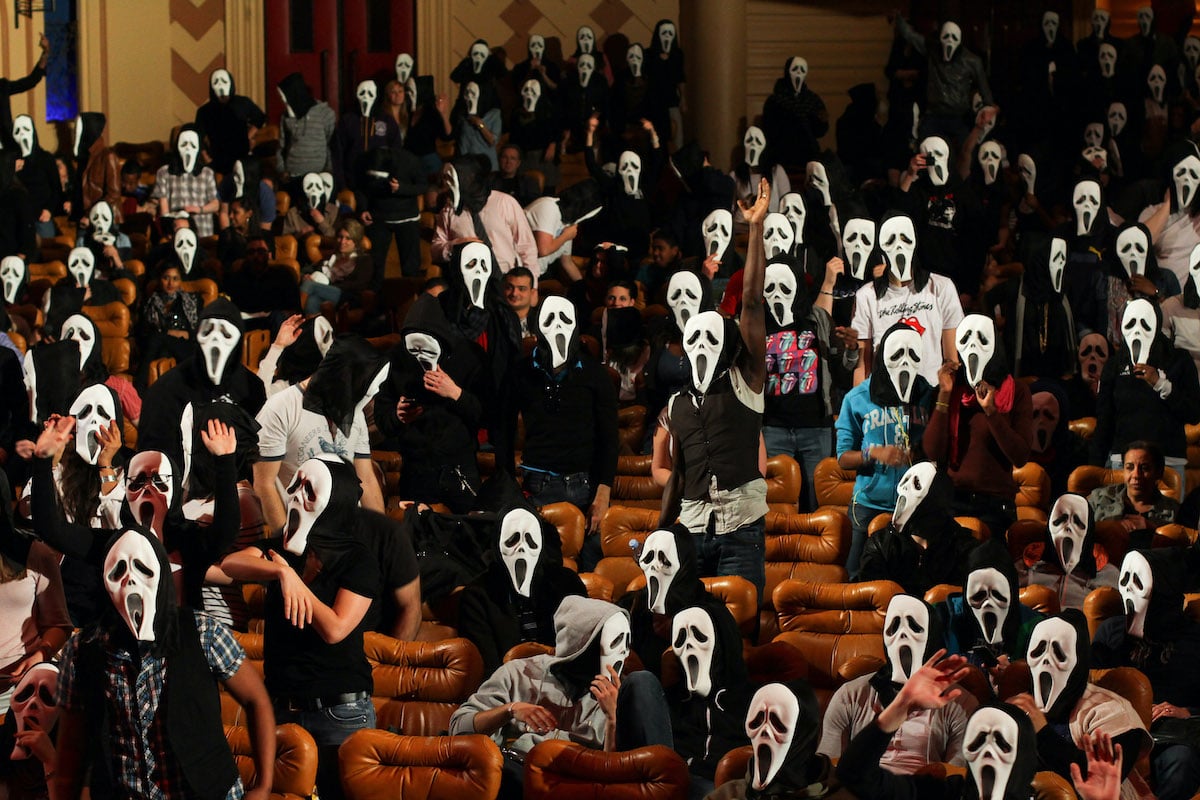 'Scream 5' will continue the horror series without creator Wes Craven
2011's Scream 4 marked Craven's final project prior to his passing. And though the movie didn't meet box office expectations, it has developed a solid fan base. So naturally the time feels right to dust off the decades-old franchise for another installment. Without Craven's involvement, however, all eyes are on the directors Matt Bettinelli-Olpin and Tyler Gillett.
The pair directed the 2019 sleeper hit Ready or Not. Made for just $6 million, that film — which features a star-making turn by Samara Weaving — $57 million worldwide. Moreover, it features just the right balance of comedy and horror. With the tone in place, Bettinelli-Olpin and Gillett could very well be the right filmmakers to honor Craven's legacy in Scream 5.
Much of the principal cast — including Neve Campbell — is back
Although plot details remain a mystery, fans are encouraged by what they've heard about Scream 5 so far. In addition to its choice in director, Kevin Williamson — who wrote three of the four previous entries — is onboard as an executive producer. Likewise, Scream 5 reunites much of the main cast from the previous four films.
Neve Campbell, Courteney Cox, and David Arquette are back as Sidney, Gale, and Dewey. The trio are the only actors to appear on screen in every Scream movie. And Roger Jackson — who voiced Ghostface in the movies and season 3 of the MTV TV series — is back as well. Thus far, the only other returning actor is Marley Shelton, who joined the series in Scream 4.
But 1 'Scream 4' star has no interest in returning for the next installment
Fans are still waiting to hear whether Hayden Panettiere — who played Kirby in Scream 4 — will be back for the new movie. Her character suffered serious injuries, but Kirby's death was never outright confirmed. So some — including Arquette — hope she'll make a surprise comeback in Scream 5. If she does, she won't have the chance to get revenge on her attacker, it seems.
Rory Culkin's Charlie is ultimately revealed to be one of two killers in Scream 4. He attacks Kirby late in the film before being double-crossed by his partner. As unlikely as it might seem, Culkin confirmed to ComicBook.com he is not planning a Scream return anytime soon.
"I believe I took a blade to the heart. I remember in [Scream 3], Jamie Kennedy made a cameo, even though he was dead. Like he made a cameo for the future. So there are ways that clever writing could fit, but I wouldn't campaign for it. I'm pretty happy with my place in the lineage of Scream."
Unlike Kirby or Kennedy's Randy, Charlie didn't leave strong enough of an impression on fans, it seems. So while the verdict is still out on Panettiere, at least any fans hoping for more Charlie — who, like Randy, was a huge movie buff — know not to get their hopes up.