'Scream 5': Can There Be a Good Sequel Without Wes Craven?
When Scream hit theaters in 1996, audiences had no idea what they were in for. The film brought a winking self-awareness to the genre that had rarely gone so mainstream. And upon the movie's instant success, a phenomenon was born, one that continues to live on even now.
Earning $173 million worldwide against a $14 million production budget, Scream went on to kick off an entire franchise. But with nearly a decade past since Scream 4, the big question facing the series is whether it can survive the passing of the late Wes Craven.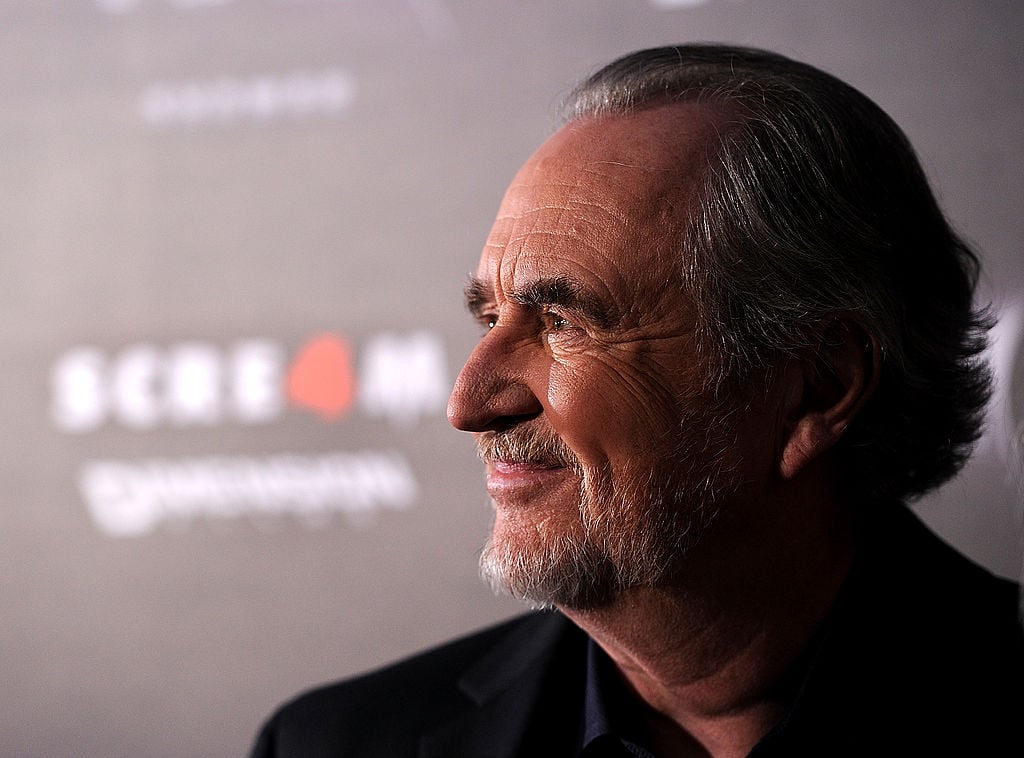 The late Wes Craven directed all four 'Scream' movies
In the world of horror movies, Craven's work is already the stuff of legend. The director burst on the scene with 1970s horror classics such as The Last House on the Left and The Hills Have Eyes. But it was 1984's A Nightmare on Elm Street that cemented him as an icon in the genre. Filmmakers rarely create a character as famous as Freddy Krueger.
Yet, 12 years later, Craven directed another game-changing horror blockbuster in Scream. The film not only remains arguably his biggest career achievement. It also resuscitated the slasher genre, leading to other 1990s hits like I Know What You Did Last Summer and Urban Legend.
Although most other horror series shift creatively over the years, Scream rarely did. Craven directed all four of the films with the same three leads, and Kevin Williamson wrote three of them. Now that Scream 5 is on the way, it will be the first big-screen Scream since Craven's death in 2015.
The directors behind 2019's 'Ready or Not' will make 'Scream 5'
In March 2020, Discussing Film reported Scream 5 is in the works, with filming originally scheduled to begin in May. However, due to the coronavirus pandemic, directors Matt Bettinelli-Olpin and Tyler Gillett will likely have to wait a bit longer to break out that iconic Ghostface mask.
Still, the duo's 2019 hit Ready or Not could serve as a testament to their ability to tackle Scream. It focuses on a new bride (Samara Weaving) who must survive a deadly night with her new family. Thankfully, the horror-comedy features just the right tonal balance for the Scream franchise.
Although Craven will sadly not be involved, Williamson will reportedly serve as an executive producer. It's not yet clear who is writing Scream 5, but at least Williamson's presence ensures a certain amount of continuity throughout the series. Even more curious right now is what approach the film's story will take.
The 'Scream' franchise is running out of options
Discussing Film claims Scream 5 "will follow a woman returning to her hometown to try to find out who has been committing a series of vicious crimes." With that premise, the possibilities are endless. Could the story once again feature Neve Campbell's Sidney Prescott or a new lead entirely?
What complicates Scream 5 is what the series has already done so far. The first three films neatly form a horror trilogy. And the fourth one — at least, for much of its runtime — riffs on being a horror reboot, despite not really being one. So no matter what, Scream 5 has little fresh ground to cover. Regardless of the director, that's a rough spot for any franchise to be in.
Even if the film does risk alienating the series' fan base with no reference to its past, this approach too was already taken by the Scream TV series. Certainly, a new Scream film could be made without Craven. The Ready or Not guys seem like a good fit, but it all depends on what the story is.