'Scream 5' Co-Director Opens Up About the Movie's Confusing Title
A movie's title is crucial to its marketing strategy, especially when it's part of a franchise. 2018's Halloween received backlash for confusing audiences about whether it's a sequel or a reboot. The title didn't do enough to separate itself from John Carpenter's 1978 original movie. More horror movies are getting the same criticisms for reviving classic franchises and reusing a title without a number or subtitle to differentiate it. Scream 5 co-director Tyler Gillett recently defended his movie's title.
'Scream 5' is officially titled 'Scream'
Scream 5 is the long-awaited sequel to 2011's Scream 4. And it has officially been renamed simply Scream. It will be the first installment for legendary horror filmmaker Wes Craven not to direct. The newest slasher series entry sees Radio Silence duo Matt Bettinelli-Olpin and Gillett direct a screenplay written by James Vanderbilt and Guy Busick.
Neve Campbell, David Arquette, Courteney Cox, Roger L. Jackson, and Marley Shelton will all reprise their roles. However, the Scream 5 cast is also seeing a group of newcomers to represent the next generation. Another Ghostface killer has emerged, and they will need to work together to take this villain down.
'Scream' co-director Tyler Gillett defends the title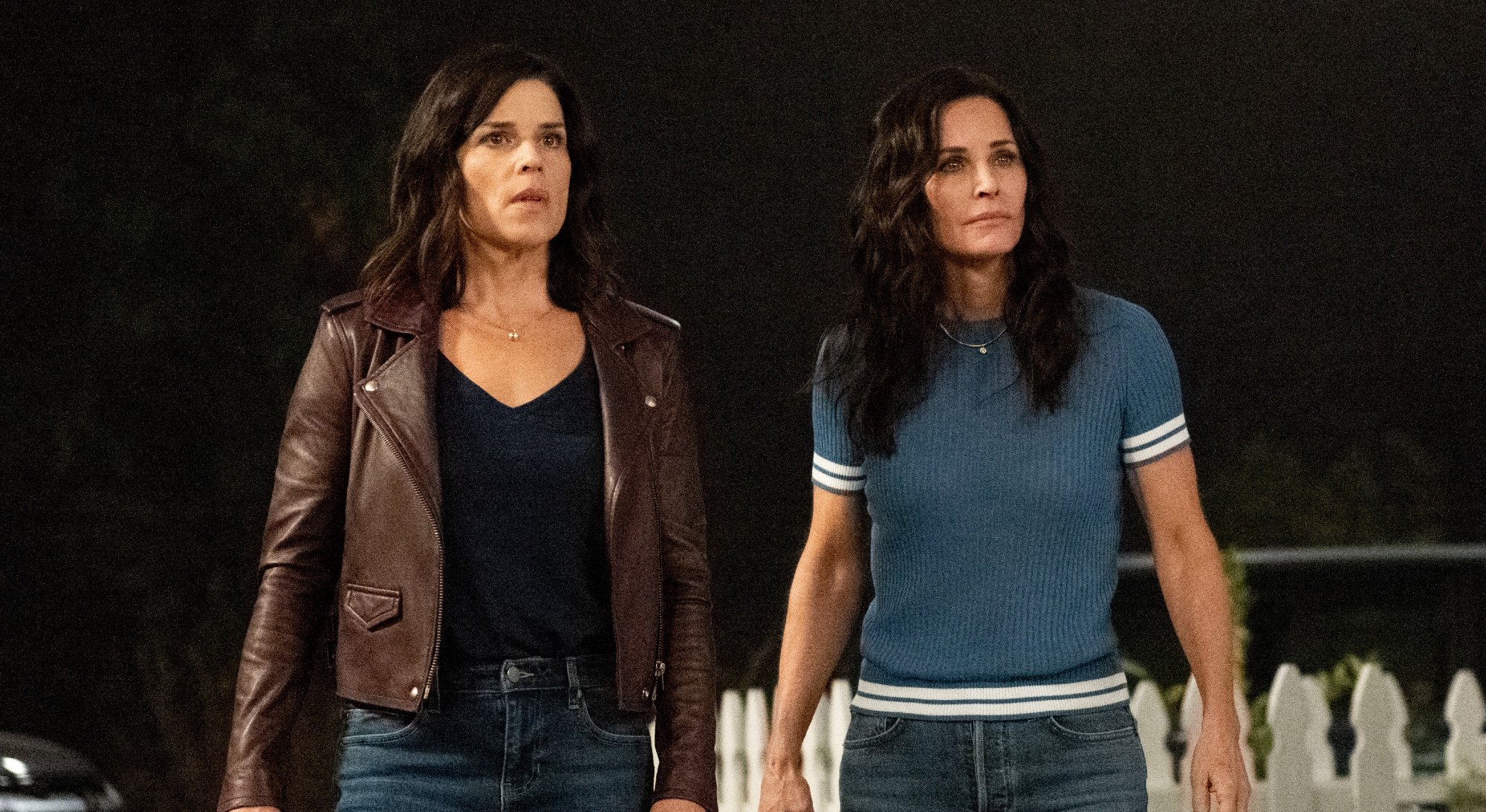 Bettinelli-Olpin and Gillett recently sat down with Empire to discuss Scream. They are both aware that comparisons will be made between 2018's Halloween and 2022's Scream. However, co-director Gillett noted that the title is intentional.
"It's not an accident that it's called Scream," Gillett said. "For a multitude of reasons, we've had a lot of… feedback… over the choice to call it Scream, all of which is valid."
Gillett explained how the Scream franchise is self-aware, and the 2022 installment is no different. The Scream universe includes the newest entry. It understands its place within that context. However, it's difficult for audiences to entirely understand that without having seen the movie.
"And it wouldn't be Scream if it didn't explore itself fully," Gillett stated. "That's the nature of the movies. It understands what it is. And this movie is no different — it understands what it is, and how it fits in the lineage of Scream and in modern horror."
The 'Scream' trailer is more serious than its predecessors
The Scream trailer recently went live. It highlights Campbell, Arquette, and Cox's return to the franchise and introduces some of the new characters. There are some clear references to earlier installments as Ghostface plays with his victims before killing them.
The trailer is noticeably more serious than its predecessors. It doesn't include the self-aware humor or pop culture references that the previous installments are known for. Some fans took to social media to call it out for not feeling like a real Scream movie. Gillett responded that it's still somewhat of a satire, but he kept his lips sealed regarding further details.
"I think it's a mixed bag, it's not one thing," Gillett told Empire. "There are a few things at work when it comes to that. We have to be so annoyingly vague!"
Scream slashes exclusively into theaters on Jan. 14, 2022.
RELATED: 'Scream 5': How David Arquette Feels About Reuniting With Ex-Wife Courteney Cox on the Movie