'Scream 5' Gets an Official, Very Familiar Title Ahead of Its 2022 Release Date
Whenever any movie becomes a hit, sequel talks aren't usually far behind. This is even truer in the world of horror, where the budgets are typically low and the profit margins remarkably high. Naturally, 1996's Scream launched a fan-favorite franchise. The series is returning after more than a decade away with a fifth movie. Now fans finally know the film's title.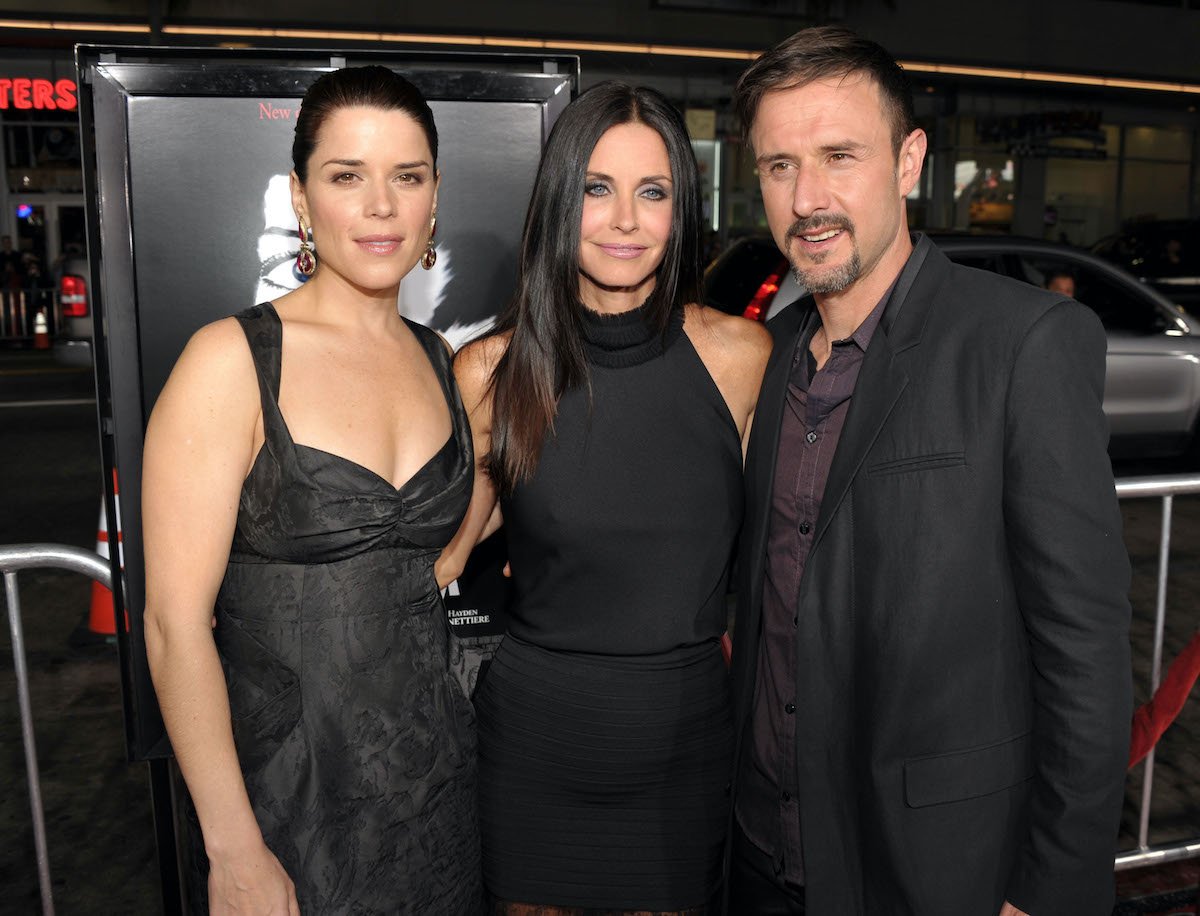 'Scream 5' will continue Wes Craven's iconic horror series
The upcoming movie isn't the first time the series has returned from the dead. In fact, 11 years passed between Scream 3 and Scream 4. That's the same amount of time that will have passed when Scream 5 arrives in 2022. Most horror series would have cranked out twice as many sequels by then. But Scream has always had the late Wes Craven in the director's chair.
The iconic filmmaker — who also made A Nightmare on Elm Street — passed away in 2015. So Scream 5 is perhaps most noteworthy because it will be the first produced without Craven. In his place, Matt Bettinelli-Olpin and Tyler Gillett have stepped in to direct the film. The filmmakers previously delivered a sleeper hit with the 2019 horror-comedy Ready or Not.
Writer Kevin Williamson has revealed the movie's official title
Since the project was announced, details about Scream 5 have been trickling out bit by bit. Fans learned of the directors and that original screenwriter Kevin Williamson would produce. Then the series' main three stars — Neve Campbell, Courteney Cox, and David Arquette — all signed on. But now that filming on the new film has wrapped, Williamson dropped more news.
On Twitter, he announced the official title for Scream 5 is, in fact, simply Scream. Most fans aren't too excited about it. However, given that such a basic, yet repetitive, title worked for 2018's Halloween, there is precedent for Scream to follow suit. After all, if the story is positioned somewhat as a reboot, it makes more sense than continuing with the numbered style.
But the plot of 'Scream 5' remains a mystery to fans
That being said, the plot of Scream 5 — er, Scream — remains as mysterious as Ghostface's identity. Certainly, the movie will offer the same blend of slasher movie and murder-mystery as its predecessors. But it's unclear whether Campbell, Cox, and Arquette will be have central or minimal roles. At this point, could the Scream series be running short on stories to tell?
Scream 4 already toyed with the notion of a remake/reboot of the original film. In that film, Emma Roberts played Sidney's (Campbell) cousin, Jill. And much like Sidney, Jill found herself at the center of a killing spree. Of course, the finale of Scream 4 only reaffirmed Sidney's importance to the series. So it would be strange for the very next film to reverse course. Fans have a while to wait until the movie's January 2022 release date.