'Scream' Actors Are Fighting for 2 Killers to Make a Dramatic Return
One of the most iconic teen slasher movies ever made is Wes Craven's Scream. It's a satire of the horror genre that has stood the test of time and continues to gain more fans. The 1996 classic ends with Sidney Prescott (Neve Campbell) surviving the night against Ghostface, who she discovered to be Stu Macher (Matthew Lillard) and Billy Loomis (Skeet Ulrich). Lillard and Ulrich recently argued whether the killers actually died and campaigned for their return.
'Scream' is getting a 25th-anniversary re-release
Scream originally hit theaters nationwide on December 20, 1996. 2021 marks the horror movie's 25th-anniversary. However, the Halloween season marks the perfect time to celebrate the iconic movie's anniversary. Scream is getting a special 25th-anniversary home video release in a newly-remastered, 4K Ultra HD Blu-ray on Oct. 19.
Miramax originally distributed Scream. However, ViacomCBS purchased a 49% stake in the company. Therefore, they now have the rights to Craven's classic teen slasher. As a result, Paramount Home Entertainment is issuing this re-release. The horror movie will also be returning to theaters for special screenings just in time for Halloween.
Actors Matthew Lillard and Skeet Ulrich are campaigning for Stu and Billy's return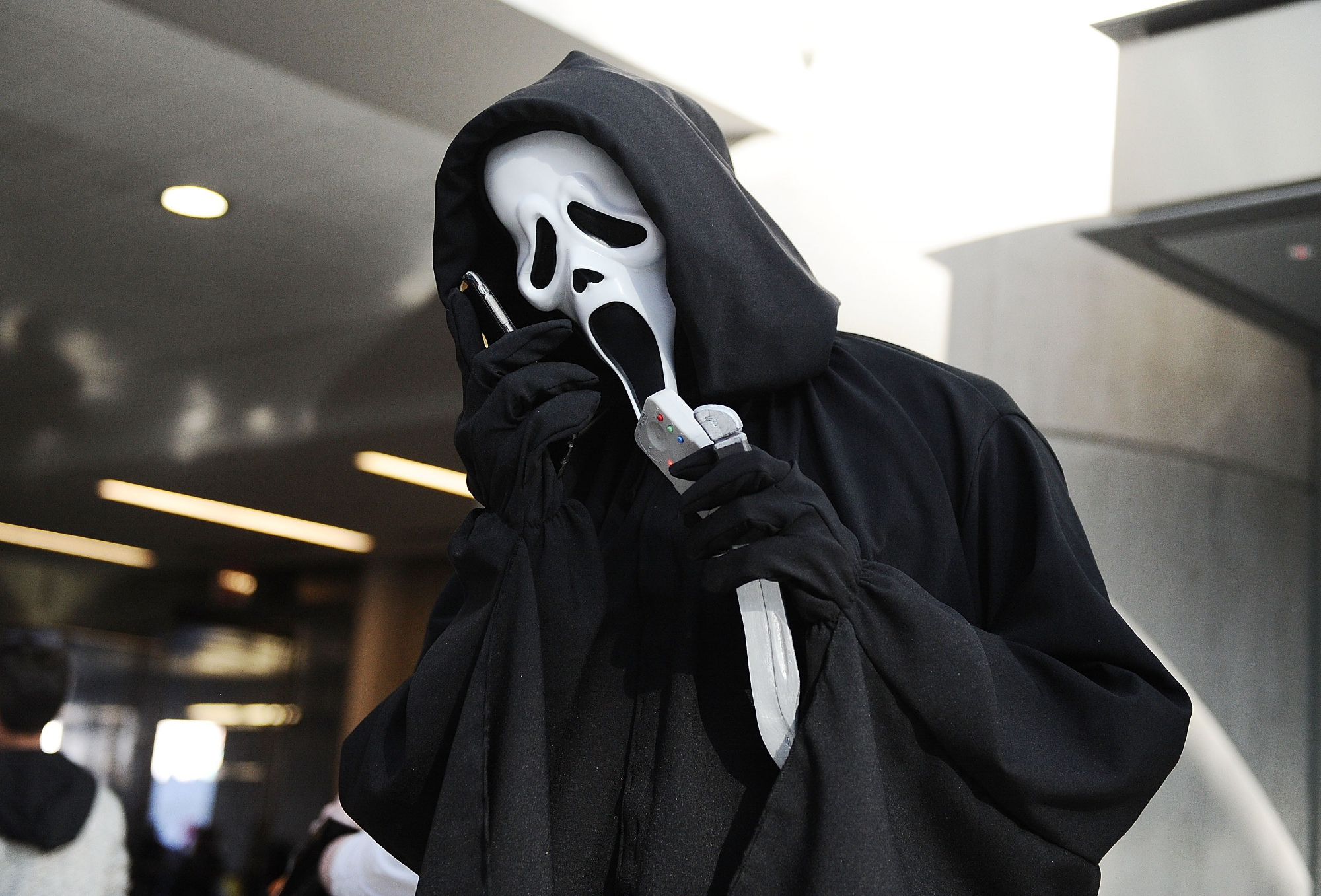 Lillard and Ulrich recently discussed Scream's legacy in an interview with Bloody Disgusting. They recognized that the horror movie had no real pressures ahead of its release for various reasons. Nevertheless, future generations have continued to embrace the teen slasher. Lillard and Ulrich emphasized their interest in returning back to the franchise if there was an opportunity.
Lillard exclaimed that Stu isn't dead and could very well return. "Yes! I'm alive! Stu is alive! You need to support me in this," Lillard said. "Skeet's Dead! He's Dead!"
However, Ulrich explained why he doesn't believe Billy to be dead. "No! That was a glancing blow. I turned really quick like that, at the last second."
Lillard ended the interview with one particular message to Scream fans: "I'm alive. And I want you to know something. We need to start a writing campaign. We need to petition this."
The idea of having further involvement in the franchise is a clear fascination for Lillard and Ulrich. It certainly wouldn't be the first time that a horror movie brought back antagonists that once appeared to be long dead.
'Scream 5' continues the franchise
The film franchise has been at a standstill since 2011's Scream 4. However, the horror movie world has taken to social media to share their excitement for Scream 5. Ready or Not's Matt Bettinelli-Olpin directs a screenplay written by James Vanderbilt and Guy Busick.
Scream 5 is being marketed as a franchise revival, but it's a direct sequel to its predecessor. It marks the first Scream movie to not be directed by Craven, who died in 2015. However, horror movie fans are still excited to see Ghostface on the big screen once again.
Stay tuned for more information on the upcoming teen slasher movie currently scheduled to be released on Jan. 14.