Sean Connery's Decision to Turn Down a Role in 'Lord of the Rings' Cost Him $480M
Sean Connery is one of the most iconic actors of all time, the star of many blockbuster movies. To many, he is best known as the best-ever James Bond. The Scottish actor has been officially retired from the movie business for many years, laying low and enjoying his wealth. Still, diehard fans love hearing about Connery and might even be surprised to learn that there's one major role he turned down. If he had accepted the part, it would certainly have made the filthy-rich actor even wealthier.
How did Sean Connery become famous?
Sean Connery was born in Scotland in 1930. Both of his parents were working-class people, and therefore, Connery grew up with a solid work ethic. One of his early jobs included working as a milkman. As a teenager, Connery joined the Royal Navy and served for several years before eventually getting medically discharged due to an ulcer. Connery then picked up a series of odd jobs, but nothing really seemed to stick – that is, until he began modeling, which in turn led him to get interested in bodybuilding.
In the early fifties, Connery became involved in stage acting, appearing in productions like South Pacific. He soon caught the attention of talent scouts and began working in television and film, although mostly in very small roles. One of his earliest featured parts was in the Walt Disney movie, Darby O'Gill and the Little People. Once he was cast as James Bond in the early sixties, his world turned upside down, and in short order, Connery was one of the film business's most bankable stars. All in all, Connery portrayed Bond in seven films, and to many, he is still the greatest actor ever to portray the fictional superspy.
What major role did Sean Connery turn down?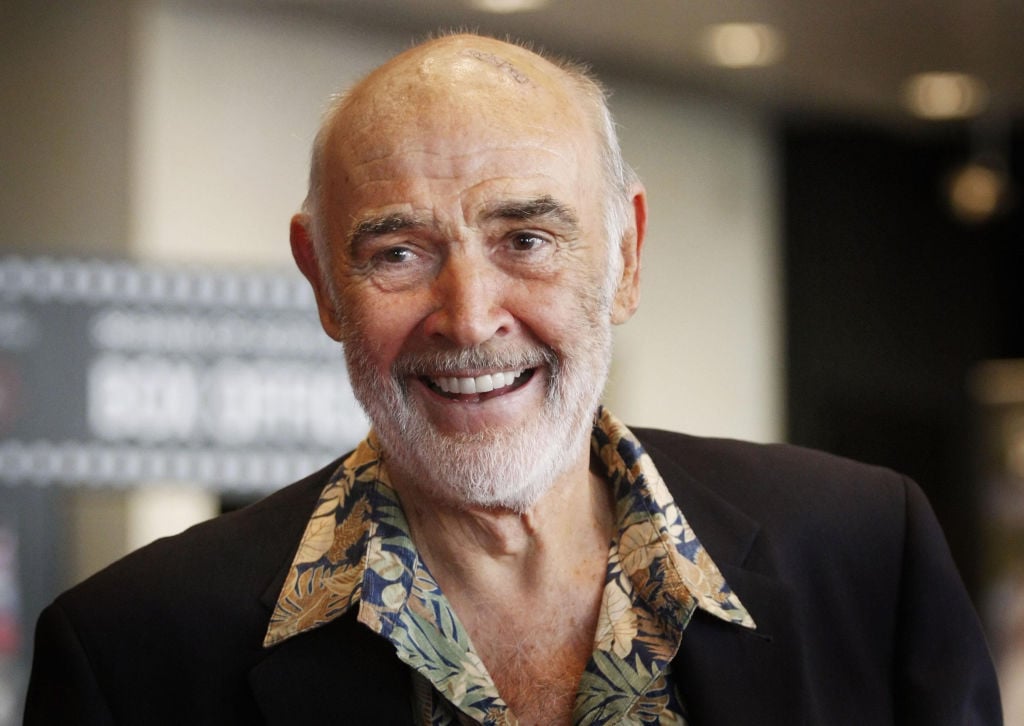 Sean Connery continued to act all through the sixties, seventies, eighties, and nineties. Although he appeared in a few films considered to be "cheesy" at the time, such as Time Bandits, he also worked on some movies that are undoubtedly cinema classics, like Indiana Jones and the Last Crusade. One of his last major movies was 2003's The League of Extraordinary Gentlemen, a big-budget action movie based on the acclaimed graphic novel. The movie was not well-received, and many believe that it's commercial failure ended up pushing Connery into his 2006 retirement.
Connery passed on a number of films during the course of his career, including one that could have changed the trajectory of his life. According to a recent report, in 2000, Connery was offered the part of the wizard Gandalf in the Lord of the Rings series, but turned it down because he didn't "understand the script." The offer that filmmakers made to Connery was impressive – $10 million for each film in the series as well as 15% of the total box office earnings. For many actors, accepting that offer would have been a no-brainer. However, for an established film vet like Connery, turning it down was no big deal.
What is Sean Connery's net worth?
Sean Connery is a very wealthy man, with a reported net worth of around $350 million. If he had accepted the role of Gandalf, he would have an even higher net worth, since the Lord of the Rings films were huge box-office successes. All in all, it is estimated that Connery's share of the three movies combined would have been in the neighborhood of $480 million. Connery has never spoken out about whether or not he regrets turning down the role, but since he is now happily enjoying retirement, it seems unlikely that he will ever speak to it directly.