Sean Connery's Mansion In France Went On the Market For $33.9 Million
Taking a peek inside actors' homes is one of the voyeuristic pleasures of being a fan. It gives us a chance to see how the other half lives, and sometimes the only time we really get a glimpse at the details is when one of these celebrity homes goes on the market. Not every star decides to live out a wealthy lifestyle befitting their extravagant salary, but the ones who do often put a lot of that investment into their homes.
This means that many celebrity homes that get listed have plenty of customized options and elaborate floor plans we won't see anywhere else. These unique pieces of real estate typically sell for top dollar — often to other celebrities. Sean Connery certainly knows a thing or two about luxury, and when his French mansion hit the market for a stunning price, fans got a chance to see just what that looks like.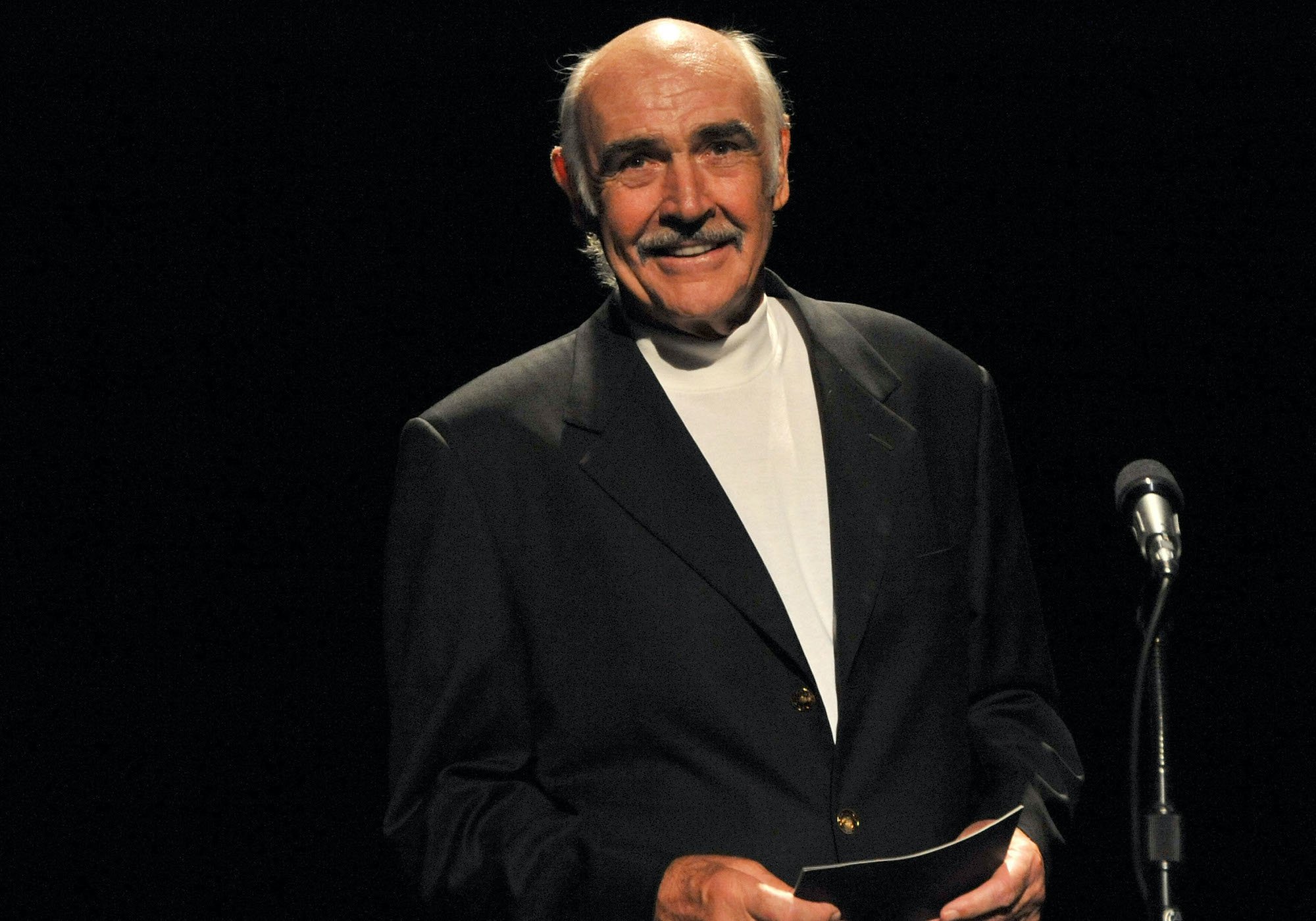 Sean Connery was an iconic actor with a long filmography
Born in 1930 in Edinburgh, Scotland, Sean Connery started acting in the 1950s. His career was a long and accolade-filled one that had him taking on more than 90 roles in his lifetime, as his IMDb filmography illustrates. Undoubtedly, it was his early role as James Bond in the first iteration of the films that made him a household name and launched him into international renown, but Connery certainly did not rest on those laurels.
His career took him through many important and celebrated films including Murder on the Orient Express (1974), The Man Who Would be King (1975), and The Untouchables (1987). The actor continued to take on roles late into his life with a starring part in Finding Forrester (2000) when he was 70. His final parts included voice work on several documentaries. Connery died at the age of 90 in October 2020. 
What was Sean Connery's net worth?
When you get your start playing one of the suavest and debonair characters in cinematic history, it makes sense that you'd come to be associated with a certain kind of style. Throughout his life, Connery was held up as something of a fashion icon, and he was known for turning down parts that didn't fit his own aesthetic and plot sensibilities. Many of his movies were critically-acclaimed and box office successes, so he racked up a considerable net worth over the years. In fact, at the time of his death, Connery was estimated to be worth $350 million. 
Sean Connery's French mansion was worth millions
Connery heavily invested a substantial portion of his wealth into real estate, and he lived in many exotic locales over the years. One of those homes was a mansion known as the La Roc Fleuri (The Flowered Rock) in the French Riviera. Connery purchased the home right after his marriage to Micheline Roquebrune in the 1970s, according to People. The couple — who remained together until Connery's death — lived in the mansion for "a dozen or so years." 
The sprawling villa is intensely beautiful, covered in wisteria and overlooking the city of Nice. It boasts over 10,000-square feet of luxury with an indoor pool, a gym/spa combo, and impressive kitchen facilities. The outdoor dining terrace allows occupants and guests to take full advantage of the spectacular views of the Mediterranean Sea. When the mansion went on the market, it was listed at an astonishing $33.9 million.