Sean Connery's Most Celebrated Roles Outside of James Bond
From 1962's Dr. No and From Russia With Love to Goldfinger and Thunderball, Sean Connery will forever be remembered as the James Bond. He incarnated the suave and sophisticated characterization, bringing 007 to life for years on end.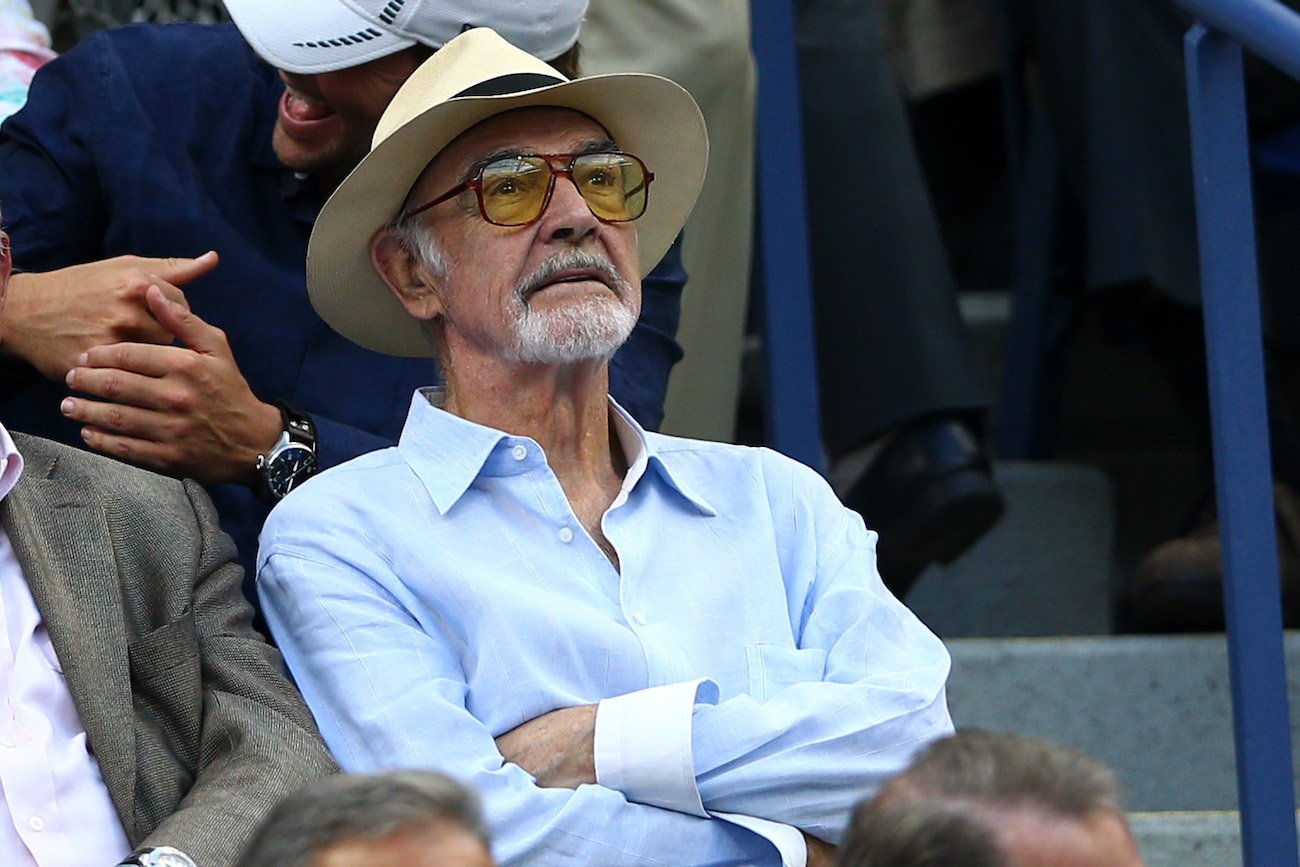 While many other actors have aimed to utter, "The name's Bond, James Bond" with the same degree of allure and assuredness, it's near impossible to match the master. Yet, James Bond was not Sean Connery's only prominent character. The actor appeared in a handful of well-known movies, even going on to claim the Academy Award for a role he played over two decades after first becoming Bond. 
Connery won the Oscar for his role in 1987's 'The Untouchables'
The Untouchables was a 1987 crime drama starring Robert DeNiro, Kevin Coster, and Sean Connery. The film premiered to critical and box office success, following legendary crime Boss Al Capone (DeNiro), as he ruled Chicago. 
Prohibition Agent Eliot Ness (Coster) tries to take Capone down, but his attempts are futile. How can Ness beat a man who's managed to corrupt the police force in place to stop him? Ness realizes that he's going to need a team of individuals committed to justice — those who can't be bribed or intimidated. 
Ness recruits an elite group of lawmen to aid him, including Irish-American cop, Jimmy Malone (Sean Connery). Sean Connery took home the Oscar in the Best Supporting Actor category for his depiction of the cop. 
Sean Connery and 'Indiana Jones and the Last Crusade' 
While Harrison Ford may be the man behind Indiana Jones, the franchise has benefitted from some strong supporting characters, including Connery. In The Last Crusade, Connery plays Henry Jones Sr. He is Indiana's father and a professor of medieval studies at Princeton University. 
Jones Sr. struggles with parenthood, as he is not the most stereotypical father figure, yet he and his son bond over a shared fascination with history. Their relationship is fractured — and the space between them grew following the death of Indiana's mother. 
Indiana never felt that his father loved him, or cared about him as much as he cared about his pursuit of the Holy Grail. He felt his father was too busy with the lives of people who have been dead for centuries to be a parent. Connery was nominated for the Golden Globe in the Best Supporting Actor category and received a BAFTA nomination for his performance in the film. 
Inside the 1990 film 'The Hunt for Red October'
In the critically acclaimed blockbuster The Hunt For Red October,  Sean Connery stars alongside Alec Baldwin. And, Connery, the man used to playing the hero, gets to play the bad guy for a change. 
The film follows CIA Analyst Jack Ryan (Alec Baldwin) who is convinced that the Soviet Nuclear Submarine Commander, Captain Marko Ramius (Connery), is planning to defect. Ryan has mere hours to find the commander and his submarine. Sean Connery received a BAFTA nomination for his performance in the film.