Sean Lennon's Statement on John's Death, According to Cynthia Lennon
John Lennon was a father to Sean and Julian, with Sean Lennon only 5 years old when the former Beatles member was shot. Yoko Ono released a joint statement with her son, explaining his reaction to the murder.
John Lennon was shot in New York City in 1980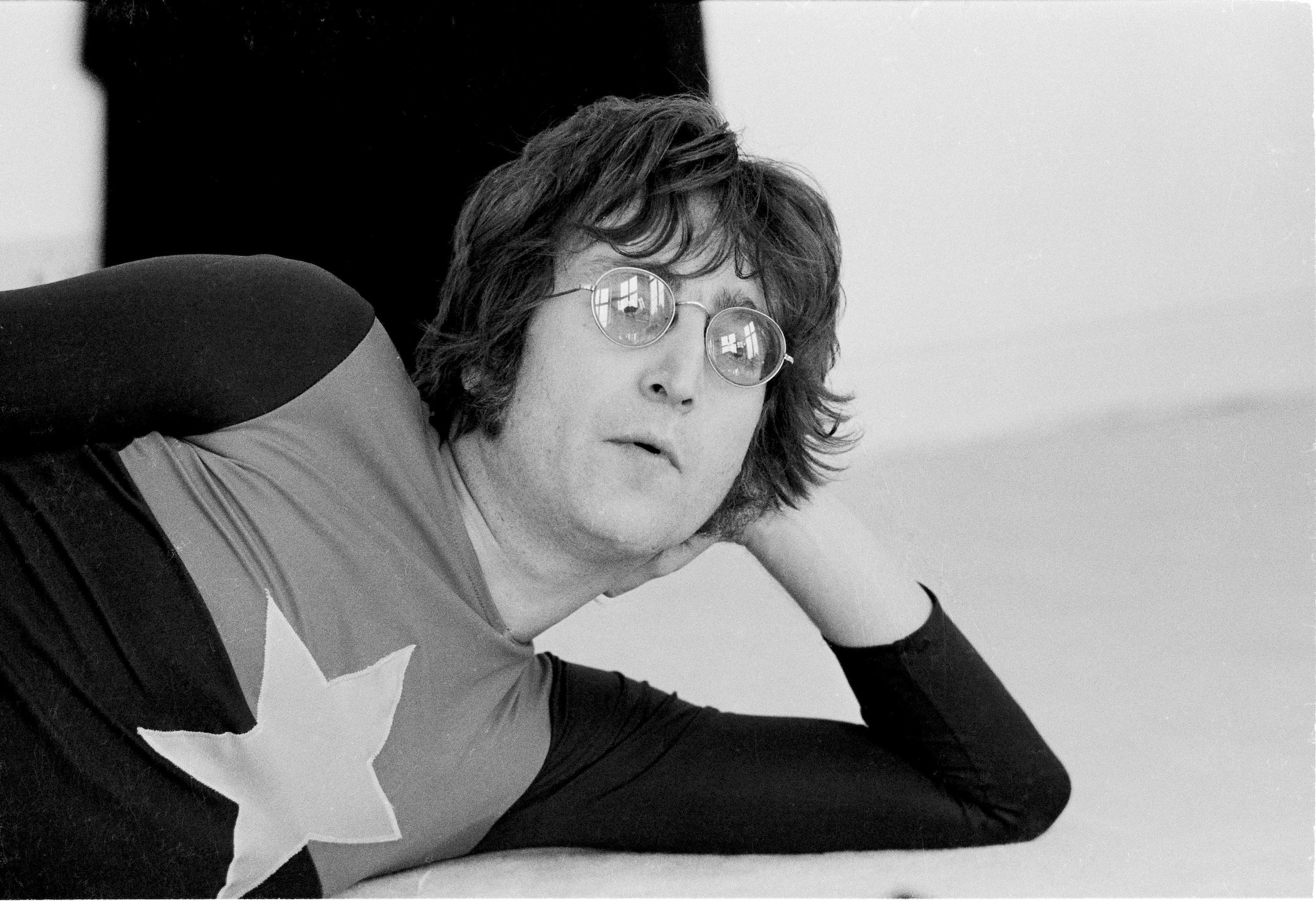 Aside from his role with the Beatles, John Lennon was a solo artist and peace advocate. After marrying Yoko Ono, the couple moved to New York City. In 1980, he was shot and killed outside the Dakota Apartments by an obsessed fan. After murdering the Beatles member, Mark David Chapman sat at the crime scene writing Catcher in the Rye.
"At the time my thinking was he has all of this money, lives in this beautiful apartment and he is into music representing a more cautious lifestyle, a more giving lifestyle," Chapman told parole commissioners, according to ABC News. "It made me angry and jealous compared to the way I was living at the time. There was jealousy in there."
Beatles fans flocked to New York City, leaving flowers in Central Park. Yoko Ono said there would be a memorial service, although there was no funeral for the musician. 
"There is no funeral for John," Ono said in a statement (via Smooth Radio). "John loved and prayed for the human race. Please do the same for him. Love, Yoko and Sean."
Sean Lennon asked Yoko Ono about his father's death
John Lennon had one son through his first marriage with Cynthia Lennon. That was Julian Lennon, who was 17 years old when his father was shot. Ono flew him to New York to be with his father and later gifted him one of John Lennon's guitars. 
Through his marriage with Yoko Ono, John Lennon had another son – Sean Taro Ono Lennon. Born Oct. 9, he shared the same birthday as the former Beatles member. Yoko Ono also released a statement on his behalf regarding John Lennon's death, as noted in John by Cynthia Lennon.
"Sean wanted to know why the person shot John if he liked John," Yoko Ono said, according to Cynthia Lennon's memoir. "I explained that he was probably a confused person. Sean said we should find out if he was confused [about] if he really had meant to kill John." 
"I said that was up to the court," she continued. "He asked what court — a tennis court or a basketball court? That's how Sean used to talk with his father. They were buddies. John would have been proud of Sean if he had heard this."
John Lennon's 'Skywriting by Word of Mouth' was published posthumously
Even after his death, Lennon continued to impact creative spaces. Skywriting by Word of Mouth, and Other Writings was published in 1986, containing short stories and written pieces by the artist.