Sean Murray Is Not the Only 'NCIS' Star Who Considers Mark Harmon a 'Mentor'
'NCIS' star Sean Murray admits he considers Mark Harmon a 'mentor,' and he is not the only co-star to do so.
NCIS star Sean Murray has worked with Mark Harmon for nearly 18 seasons. And he's made it clear that he considers his co-star to be a good friend and mentor. Harmon has been the star and executive producer of NCIS since day one.
He has worked with a lot of actors during those 400+ episodes. As it turns out, Murray isn't the only NCIS star who considers Harmon a mentor.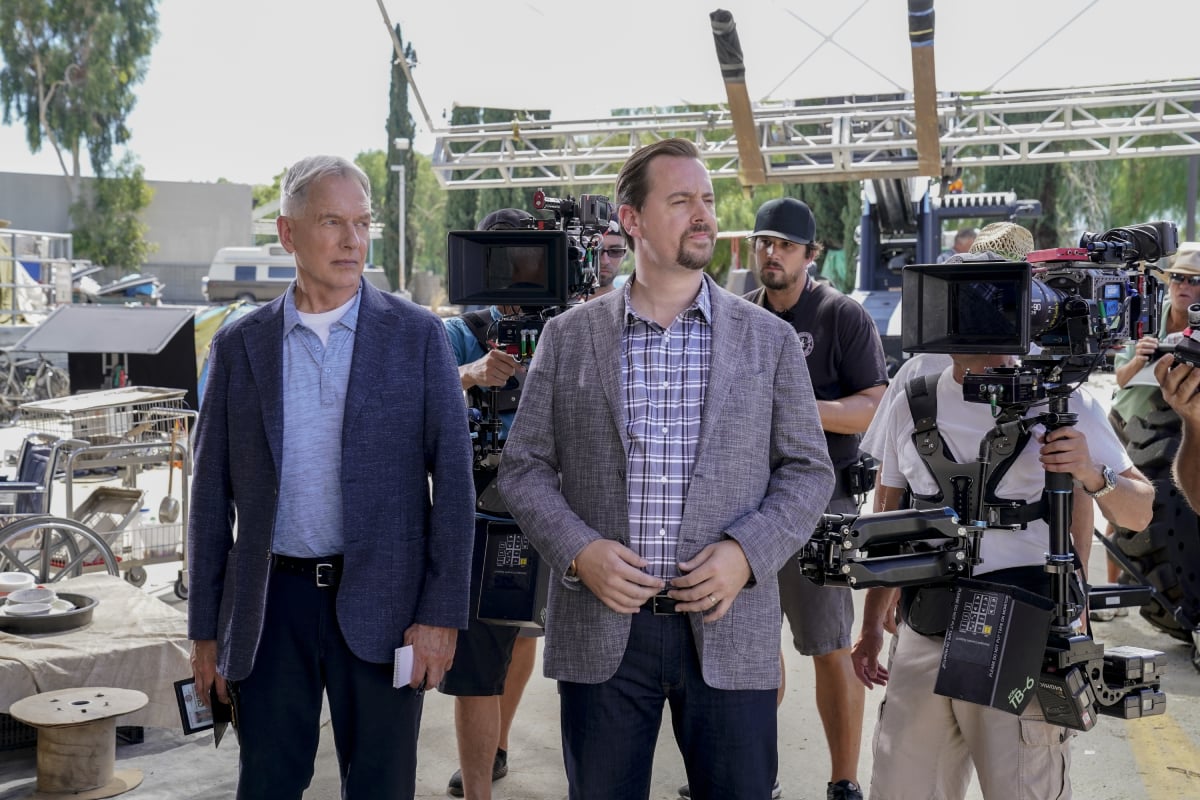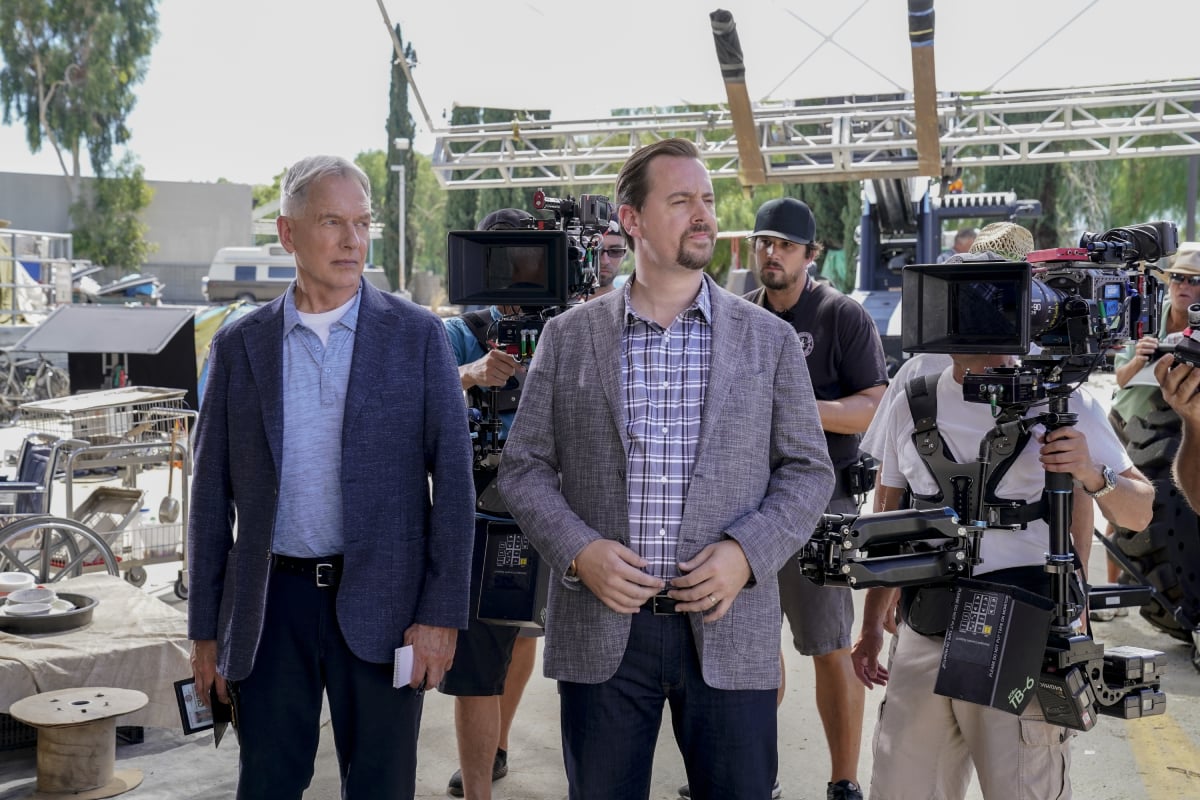 'NCIS' star Sean Murray can turn his character 'on and off'
Aside from David McCollum (Dr. Donald "Ducky" Mallard), Murray's Timothy McGee and Harmon's Leroy Jethro Gibbs are the only characters from NCIS season 1 — which aired back in 2003 — who are still part of the CBS procedural.
A lot has changed over the years, with characters coming and going. Even the style of shooting is different. But according to Murray, that's part of what keeps NCIS interesting. Changing things up and seeing characters come and go helps them avoid getting "lazy and complacent."
Murray says that no one in the cast is phoning it in. And they always deliver the fans the best product that they can. The actor does admit, though, that he's become so familiar with playing McGee after all this time, that he's to the point where can switch the character "on and off."
"It evolves as the series evolves. You have some ideas and some backstory for the character — for me, it's about vibing it out and finding my way through it," Murray explained on The Love of Acting.
Sean Murray credits Mark Harmon with being his mentor
So far, season 18 has been an interesting one for McGee and Gibbs. After the premiere aired in November, Murray promised that the season would be a "really interesting one." He also revealed that fans would see the show explore the evolution between McGee and Gibbs.
Murray says that the on-screen dynamic between McGee and Gibbs does reflect real life in a few ways. Most notably, Murray sees Harmon as his mentor.
The two actors first worked together in the early 1990s in one episode of the short-lived series Harts of the West. Murray was just 15 at the time, and Harmon made "quite an impression."
"He made quite an impression on me when he came on and did a role on Harts of the West," Murray explained. "I had a few scenes with him, and we talked quite a bit about craft and things. So, being able to work with him again all these years later is just great. And, you know, he's been a bit of a mentor to me, whether he knows it or not."
'NCIS' alum Cote de Pablo also considers Mark Harmon a mentor
Cote de Pablo first appeared as Ziva David on NCIS back in 2005 during season 3. She continued on as a regular cast member all the way through to season 11. After leaving the show in 2013, she later returned as a guest star during seasons 16 and 17.
When she returned for her guest spot in more recent seasons, de Pablo didn't get quite as much screen time as fans had hoped for. But, it was nice to see her next to Harmon once again. Even if it was for a brief moment.
Speaking to Build about her return to NCIS back in 2019, de Pablo said that her friendship with Harmon was a solid one.
"He's more of like… he's a friend mentor. He was always, like, a father figure to me," de Pablo explained. "Obviously, Ziva and Gibbs have that, but Cote and Mark have a little of that."
De Pablo explained that Harmon is a busy, famous man. And there are times that they will go for months without talking. However, she says the foundation of their friendship is so strong that they don't need to talk everyday to remain good friends.
NCIS airs Tuesday nights on CBS.