'You' Season 3: Joe Reveals His 'Classic but Not Basic' Baby Name
Joe is a simple man. He loves books, and he hates Los Angeles. Most of all, Joe will do anything to protect the people he loves.
Sometimes, that even means staying in a relationship with a sociopath because she's pregnant with your child. Here's what we learned about Joe and Love's baby from the You season 3 teaser trailer.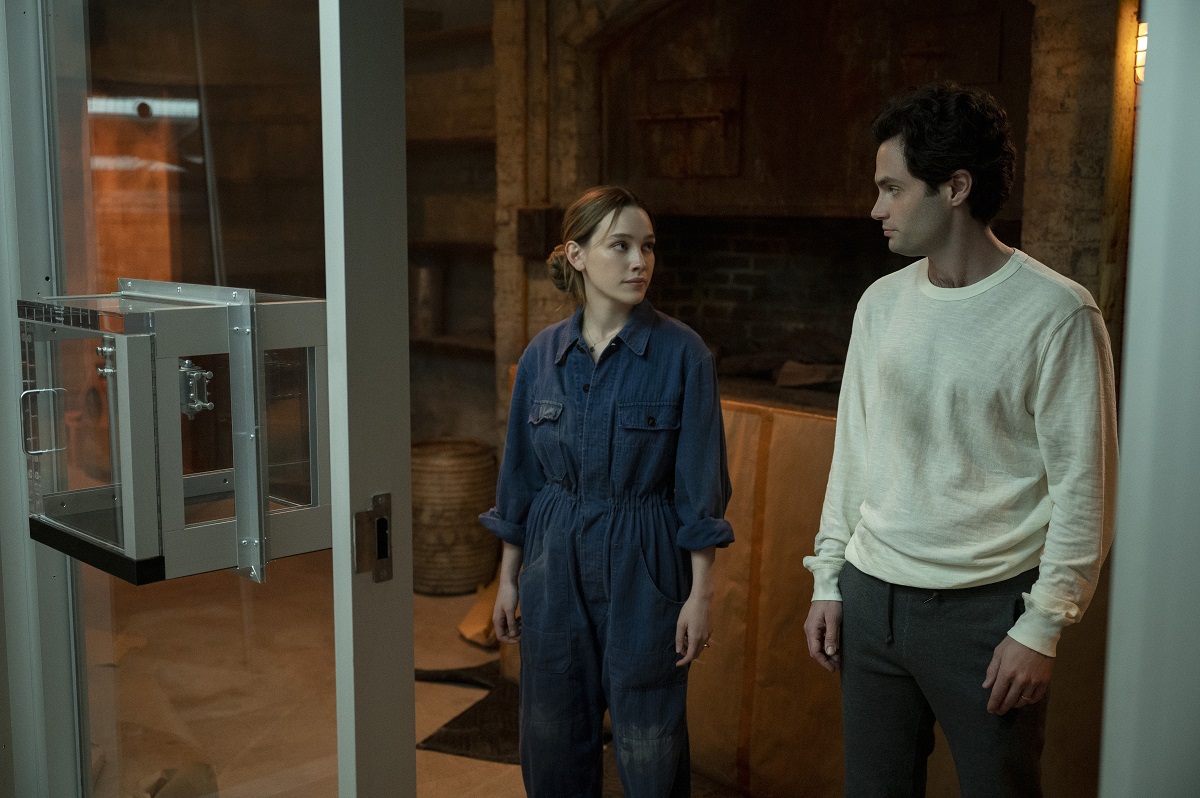 Joe found 'Love' during Netflix's 'You' season 2
After a tumultuous relationship with Guinevere Beck, Joe was ready for life away from New York City. However, he wasn't expecting to find love with you, Love. Season 2 of Netflix's original series, You, debuted on the streaming platform in 2019.
This character shipped his glass box to LA and bugged his teenage neighbor's phone. That wasn't the problem with his relationship, though. The issue was that Love was crazy, according to Joe.
What is the name of Joe and Love's baby?
Love killed Delilah, who was a loving older sister, and a seasoned journalist. Love also blackmailed Joe into staying in their relationship. The leverage she had was pretty shocking, though.
She was pregnant with his child.
Of course, Joe did whatever it took to keep her happy, including permanently moving to Northern California. In the meantime, he prepared to bring a child into the world. In one video, Joe announced that he even picked a name for the baby.
"So, what to call you," Joe said in a voiceover. "A name that's strong but not intimidating. Classic but not basic. Literary, of course, because you will grow up in a house full of books."
"Henry," he continued. "Choosing your name is the first of a lifetime of decisions I'll make to give you the best life possible, to protect you, to shape who you will become. Who are you going to be, Henry?"
After rocky relationships with both Mr. Mooney and his mother, Joe was ready for this fresh start, even if it meant staying with Love. Nothing can interrupt Joe's budding relationship with his unborn son except, maybe, the new next-door neighbor with a passion for books.
What's next for these characters from Netflix's original series?
Fans do not know a lot about upcoming episodes of this drama. However, thanks to the teaser trailer posted to YouTube, fans know that the season will premiere on Oct. 15. This announcement comes about two years since You's second season debuted on the subscription service.
Season 3 of this drama series features returning cast members, including Victoria Pedretti as Love and Penn Badgley as Joe. A few new faces join this adventure, including Tati Gabrielle, Dylan Arnold, Shalita Grant, Travis Van Winkle, Scott Speedman, and Michaela McManus.
More information regarding this upcoming season will, presumably, be announced in the coming weeks. Until then, seasons 1 and 2 of You are available for binge-watching on Netflix.
RELATED: Joe Goldberg from 'You' is, Reportedly, a Cancer Sun Sign, and is Anyone Really Surprised?