What Season of 'RuPaul's Drag Race' Was Alyssa Edwards On?
She's a drag mother to Shangela and Laganja Estranja, as well as the celebrity impersonated by Violet Chachki during season 7's Snatch Game. Alyssa Edwards is Drag Race royalty. She even returned for RuPaul's Drag Race: All-Stars 2 and as a mentor for season 11.
Here's what we know about this drag performer from Netflix's Dancing Queen.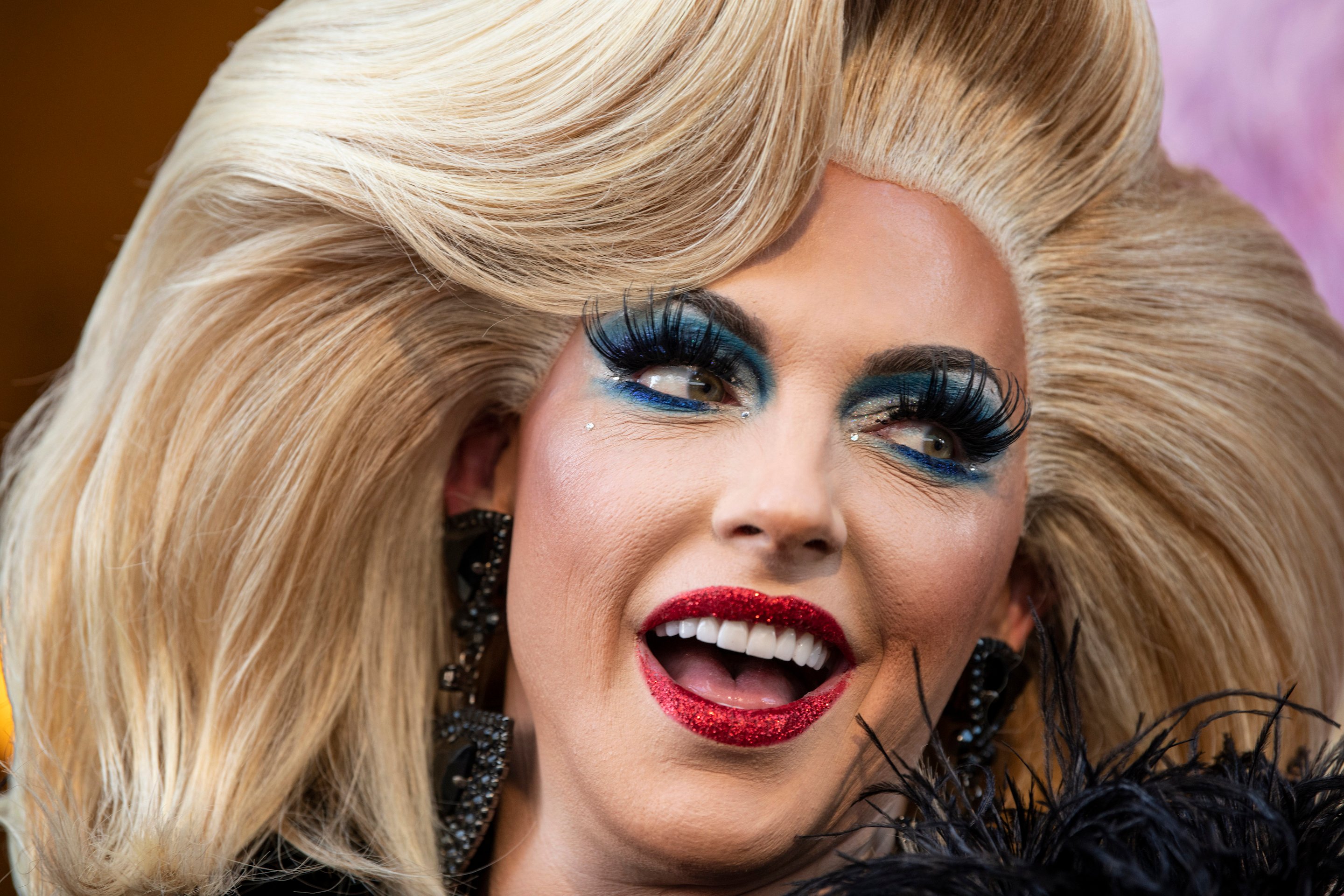 Alyssa Edwards first competed on 'RuPaul's Drag Race' season 5
She's a dancing diva and the drag mother of the legendary Haus of Edwards. Alyssa Edwards competed on season 5 of RuPaul's Drag Race, just a few seasons following her daughter, Shangela.
Edwards made her mark on the competition with her legendary dance moves during the "Why It Gotta Be Black" episode. Her roast, unfortunately, landed the performer in the bottom. Eventually, this contestant lost season 5. Jinkx Monsoon became the winner of this season of RuPaul's reality competition series.
RELATED: Alyssa Edwards — From a Contestant on 'RuPaul's Drag Race' to Collaborating With Anastasia Beverly Hills
Alyssa Edwards competed on 'RuPaul's Drag Race: All-Stars 2'
After losing season 5, this drag performer returned for the spinoff series, RuPaul's Drag Race: All-Stars 2. She was joined by other contestants from her season, including Detox, Alaska 5000, and Roxxxy Andrews. After weeks of spirited competition, RuPaul crowned Alaska as the winner.
One of her most memorable moments on this season was her lip-sync with Tatianna to Rihanna's "Shut Up and Drive." In the end, both contestants earned the power to eliminate another performer.
Alyssa Edwards returned for other seasons of 'RuPaul's Drag Race'
Although she was eliminated from season 5 and was a lovely fifth alternate for RuPaul's Drag Race: All-Stars 2, this contestant was invited back for other seasons of this reality competition series. She appeared as a mentor for season 11 of RuPaul's Drag Race, appearing in the "Farm To Runway" episode.
RELATED: Former 'RuPaul's Drag Race' Contestants Like Shea Couleé, Shangela, Aquaria, and Trixie Mattel Are Stepping up for Their Communities
When RuPaul invited "lip-sync assassins" to return for the spinoff series, All-Stars 5, Alyssa Edwards was, of course, included among the fan-favorite contestants. She performed alongside the contestant on the season, Shea Couleé.
"It was surreal because I have been in their pumps," Edwards said during an interview with Billboard. "I have stood up on that stage, nervous about putting my art on the front street to be judged. So it was a milestone. Look, you don't have to win Drag Race to really win. And I am living proof of that, thank you, Mary J. Blige! That was a winning moment for me."
Outside of her time on the reality competition series, Alyssa Edwards collaborated with the cosmetics brand, Anastasia Beverly Hills. She appeared in the Netflix series, Dancing Queen, and hosted her own YouTube show with WOWPresents. The drag performer also had a cameo in Bianca Del Rio's film, Hurricane Bianca.
Episodes of RuPaul's Drag Race season 5, featuring Alyssa Edwards, are available on Hulu and Paramount+.