Thanks to Seb and Carlos, 'High School Musical: The Musical: The Series' Becomes a Pride Month Favorite for LGBTQ Disney Fans
If you love Disney Channel's High School Musical, Disney+ has the next best thing available on their streaming library. With the original series High School Musical: The Musical: The Series, fans saw a few new openly LGBTQ characters stepping into the spotlight. Here's what fans are saying about the characters Carlos and Seb.
Carlos and Seb are openly LGBTQ characters in 'High School Musical: The Musical: The Series'
A lot of work goes into planning a high school musical. Take it from the cast of East High School, where, for the first time ever, they'll be doing a stage production of the Disney Channel original movie, High School Musical. Fans can see the entire process in the mockumentary-style show, High School Musical: The Musical: The Series.
Carlos is the choreographer and the right-hand man for Miss Jenn. He often asks as the voice of reason for the cast, offering support for the leads in the musical. Seb actually is one of the leads who defies Miss Jenn's expectations and auditions to play Sharpay. He even gets the part and slays the performance.
What makes these characters different? 
This wouldn't be the first time a character on a Disney series was gay, or even on a Disney+ series. (The original comedy series, Diary of a Future President, included a few openly LGBTQ characters, including Elena's older brother, Bobby.) 
This would, however, be one of the first times that coming out or addressing bullying did not play a role in the character arc. Both Carlos and Seb love theatre and that's their main focus, aside from actually going to the dance together.
"This is a story that would have changed my life if I had seen it when I was a kid," showrunner Tim Federle said during an interview with The Los Angeles Times. "And the reason it would have changed my life is because it's no big deal. It's actually just real life."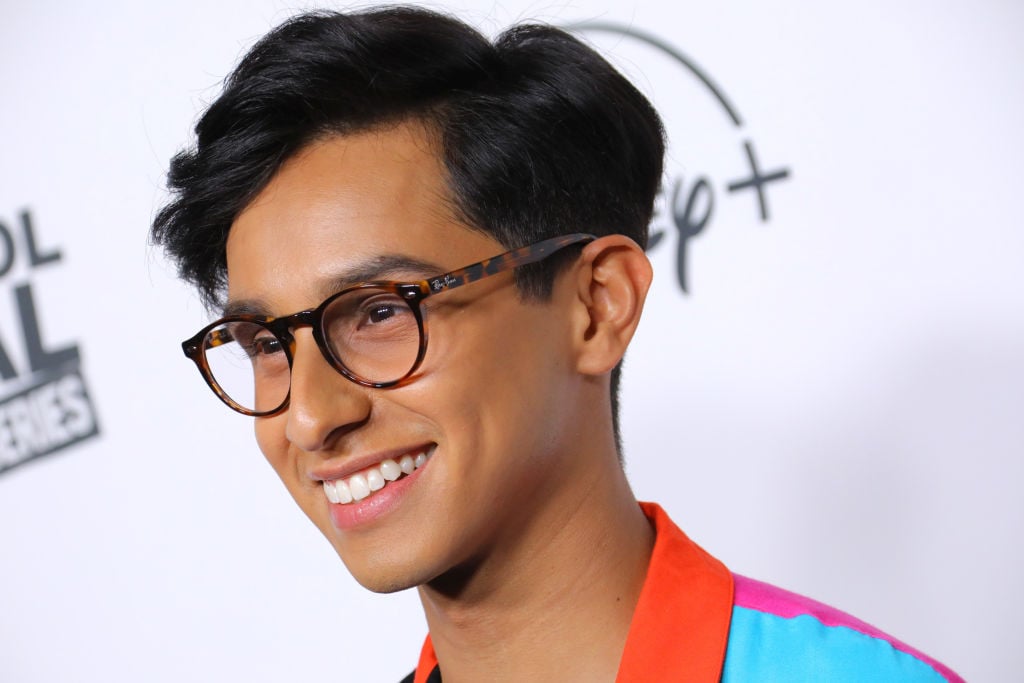 Carlos and Seb return for the second season of this Disney+ original television series
Production has already begun for season 2 of this Disney+ series, although there's no word regarding when it will premiere, as filming has since been impacted by the coronavirus (COVID-19) pandemic. As a result, some fans took to social media, sharing their love for characters like Carlos and Seb, especially during Pride Month. 
"When [Twitter] blew up over Ricky's Pride shirt being like 'yes gay rights!!'And then Disney+ comes back with Seblos dancing?? And Carlos calling Seb [to be] his date?? Now that's gay rights," one Twitter user wrote.
"Can we get a [LGBTQ] Pride episode in Season 2?? Imagine all the theatre club performing something at a Pride festival, Seb and Carlos get an onscreen kiss, Ricky is wearing his Pride shirt again," another Twitter user said.
Until the premiere of season 2, fans can watch already released episodes of High School Musical: The Musical: The Series on Disney's streaming platform. To learn more about Disney+ and to subscribe, visit their website.