A Second 'Cheetah Girl' Appeared in These Episodes of 'That's so Raven'
Some know Raven-Symoné as the powerful yet "controlling" Cheetah Girl. The actor also appeared in one Disney Channel original series, That's So Raven. However, she wasn't the only "Cheetah Sister" to do so.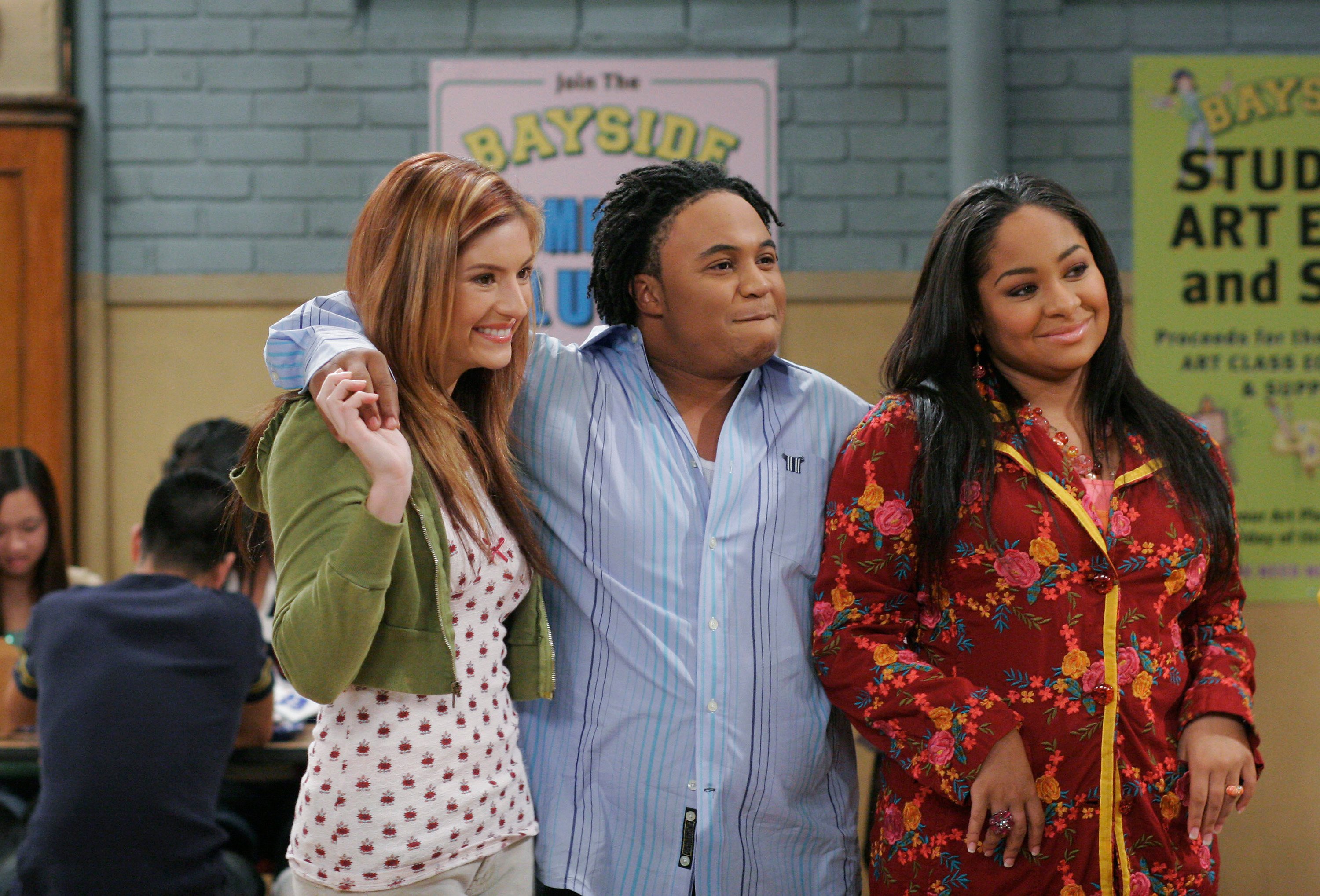 Disney Channel premiered original movies like 'The Cheetah Girls' and 'Cheetah Girls: One World'
In 2003, The Cheetah Girls brought their growl power to Disney's television network. Disney Chanel debuted their original movie, complete with songs like "Cheetah Sisters," "Cinderella," and "Step Up."
The actors of this film returned for sequels, including Raven-Symoné and Adrienne Bailon. Additionally, Bailon worked with her "Cheetah Sister" for another Disney Channel project. That was That's So Raven, one of the television network's most successful original shows.
Adrienne Bailon appeared in some episodes of the Disney Channel original series, 'That's So Raven'
They're "cheetah sisters" in Disney Channel original movie. With That's So Raven, Raven Baxter and Alana Rivera didn't get along. The school bully, later sent to military school, was portrayed for several episodes by Bailon (now Adrienne Bailon Houghton).
At every turn, it seemed as though Raven did the wrong thing. During the "Run Raven Run" episode, Raven Baxter tried to save this character but, unfortunately, pushed her into a bucket of blue paint in the process. Later at the salon, when Raven tried to apologize, her gum dropped into Alana's hair.
In the "Shake, Rattle, and Rae" episode, Raven invited Alana and her crew to a sleepover. When this character had a vision regarding an earthquake, she revealed her biggest secret to the school bully. (It was a matter of safety, after all.) 
Even though Raven and Alana tried to repair their friendship, this character didn't appear in later episodes of That's So Raven. Bailon's character was replaced by Bianca, who was so bad "she got kicked out of military school.)
Will Adrienne Bailon return as Alana for 'Raven's Home'?
With That's So Raven premiering its final episode on the television network, fans have presumably seen the last of Alana Rivera. However, a spinoff of The Cheetah Girls is still a possibility for some members of the girl group.
"I would love for us to work together, maybe doing something Cheetah Girl-esque in the future," Bailon said during an interview, according to ET Online. "That would be amazing."
A reboot, remake, or spinoff isn't entirely out of the question. Thanks to Disney's streaming platform, Disney+, fans saw new actors in the High School Musical roles for the original mockumentary High School Musical: The Musical: The Series. A spinoff of the Disney Channel original series, Lizzie McQuire, was in the works before the studio halted production.
Television series and movies featuring Raven-Symoné, including the recently released Disney Channel spinoff, Raven's Home, are available for streaming on Disney's subscription service. To learn more about Disney+ and to subscribe, visit their website.
RELATED: All the Times 'That's So Raven' Taught Valuable Lessons About Racism, Discrimination, Hazing, Fire Saftey, and Body Image