The Secret to Valerie Bertinelli's Lemon Love Cake Is in Store-Bought Lemon Cake Mix
Food Network star Valerie Bertinelli's Lemon Love Cake is where the tang of citrus meets creamy cheese frosting. Find out more.
You know if a cake has "love" in its name, it has to be good. Pucker up for Food Network star Valerie Bertinelli's citrusy Lemon Love Cake.
It's got layers of cake and mascarpone cheese with a healthy dose of lemon goodness. While it's baking in the oven, Bertinelli says, the cheese layer "switches places" with the cake layer for a pretty — and pretty quick — dessert, thanks to boxed lemon-flavored cake mix.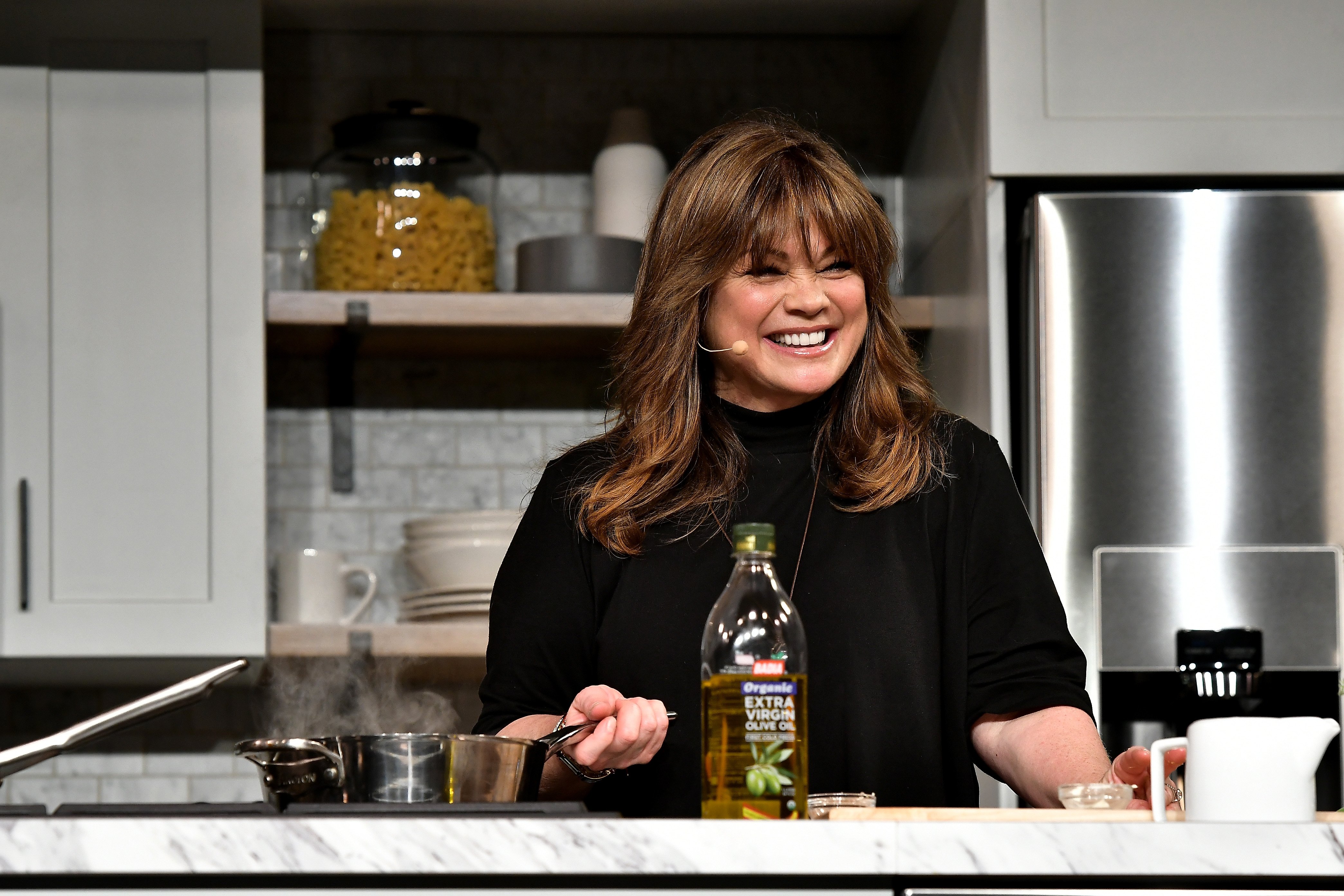 Bertinelli's citrusy dessert is based on her Sicilian Love Cake
The former Hot in Cleveland star was inspired to make her Lemon Love Cake thanks to its original recipe, Sicilian Love Cake, as she wrote on her website, where she explained how she discovered the treat with the sweet name.
"I started making this cake in 2011 after my husband's father, Tony Vitale, began sending us issues of La Gazzetta Italiana, a wonderful little newspaper serving the Italian-American community in Cleveland," she wrote. "I always turned to the food section, and that February, I found a recipe for a Sicilian Chocolate Love Cake. I made it for a family Valentine's Day dinner and received a four-heart review. Everyone loved it."
From there, Bertinelli said she "branched out" to other flavors including butterscotch and strawberry. Her personal favorite, however, remains Lemon Love Cake.
Her Lemon Love Cake gets a boost from 2 pounds of ricotta cheese
The Emmy award winner's rich and creamy dessert is easy to make because it makes use of helpful shortcuts.
It calls for lemon-flavored boxed cake mix, the zest and juice from one lemon, canola oil, 32 ounces of ricotta cheese, a pound of mascarpone cheese, four eggs, about a cup of sugar, vanilla extract, whole milk, and the frosting ingredient that gives the cake its delectable flavor: instant lemon pudding mix.
Some reviewers didn't feel the love for Bertinelli's Lemon Love Cake — but most home cooks praised the citrus-flavored dessert
There were home cooks who found their love for this recipe ran cold, saying the lemon taste simply wasn't there.
Comments included: "I felt it didn't have enough lemon flavor and way too much Mascarpone and ricotta," "Definitely not enough lemon in the cake, cheese or frosting. I added extra to all and it still wasn't lemony" and "Not enough lemon flavor in the cake and the frosting did not help."
Still, a majority of reviewers of the former One Day at a Time star's dessert praised its tender texture and what they felt was its perfectly tart flavor.
"Family loved this cake. Light yet rich flavors. Extremely moist in the middle with a little crust on top. The lemon comes through beautifully in all layers," wrote one home cook. Another fan added, "It was a complete hit!  It was very light. With the cheeses  it had a taste of cheesecake. Will definitely make again!"
Get the full recipe, video and reviews on Food Network's site.