'Secrets of a Marine's Wife': Is the Lifetime Movie Based on a True Story?
Erin Corwin disappeared in 2014. On a June morning, the 19-year-old military wife left home, telling her husband she planned to explore hiking trails near Joshua Tree National Park. Two months later, her body was discovered in an abandoned mine shaft. The story of who killed Erin — and why — is explored in Lifetime's latest "ripped from the headlines" movie, Secrets of a Marine's Wife. 
'Secrets of a Marine's Wife' is based on a real crime
Erin was just 18 when she married Jon Corwin, a Marine. Soon after, the couple moved from Tennessee to California, where Jon was stationed at the Marine Corps base in Twentynine Palms. Erin got pregnant but had a miscarriage. In the aftermath, trouble emerged in her relationship with Jon and Erin began a relationship with Chris Lee, another Marine.
When Chris's wife discovered text messages between him and Erin, she exposed the affair, according to Shanna Hogan's book Secrets of a Marine's Wife (via the New York Post). But Chris and Erin didn't stop seeing each other. 
When Erin vanished, police initially looked at both her husband and the man with whom she was having an affair. But before long, their suspicions settled on one man: Chris Lee
Chris Lee killed Erin Corwin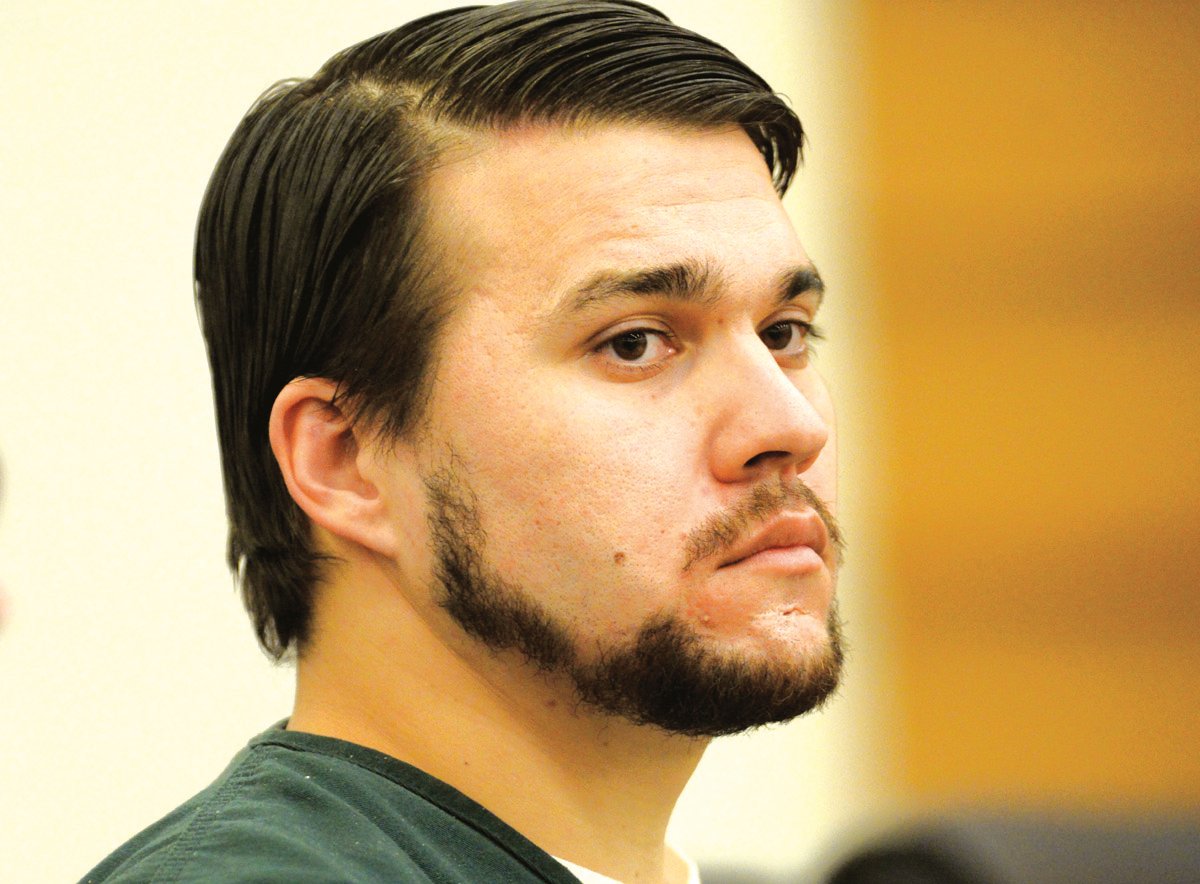 During the course of their investigation, police had learned that Chris had been scoping out old mines in the desert in the week before Erin disappeared (via CBS News). That, combined with evidence of the affair and the knowledge that Erin was pregnant with his baby, led them to suspect he was involved in her disappearance. 
After an exhaustive, two-month search, Erin's body was finally found in an abandoned mineshaft in a remote area of the desert. She had been strangled. Police moved to arrest Chris, only to discover he'd fled to Alaska, where he was eventually apprehended. 
During his trial, Chris argued that he had killed Erin because he believed she was molesting his 6-year-old daughter. (There is no evidence Erin had abused Chris' child, and Lee's allegations are not mentioned in the movie.) 
"I'm no longer scared to tell the truth," Lee said during his trial, the Desert Sun reported. "People have to know what I did." 
"I made the decision to kill her," Lee also testified. "I was controlled by the anger. The hate I felt that day, it was something I never want to experience again."
Chris Lee was found guilty of Erin's murder and sentenced to life in prison without the possibility of parole. 
'Secrets of a Marine's Wife' star Sadie Calvano says the movie is a story of 'complex relationships' 
Sadie Calvano plays Erin in Secrets of a Marine's Wife. In an interview with MediaVillage, she stressed that the story in the Lifetime movie wasn't one that "questions Erin's sexual choices." 
"This isn't a story that talks about how because she had an affair, she got murdered," the actor said. "This is a story about complex relationships; about a young girl who was looking for love and connection and was going through a really tough time in her life and was looking for support. I really hope people can see the story of love and seeking, can fall in love with her, and wonder."
Secrets of a Marine's Wife airs Saturday, June 19 at 8 p.m. ET on Lifetime. 
Check out Showbiz Cheat Sheet on Facebook!