'Seeking Sister Wife': Ashley and Dimitri Snowden Won't Appear in Season 4
TL;DR:
Controversial couple Dimitri and Ashley Snowden won't appear in the new season of Seeking Sister Wife 
Ashley revealed in July 2021 that she and Dimitri had split up.
Seeking Sister Wife Season 4 premieres Monday, June 6 on TLC.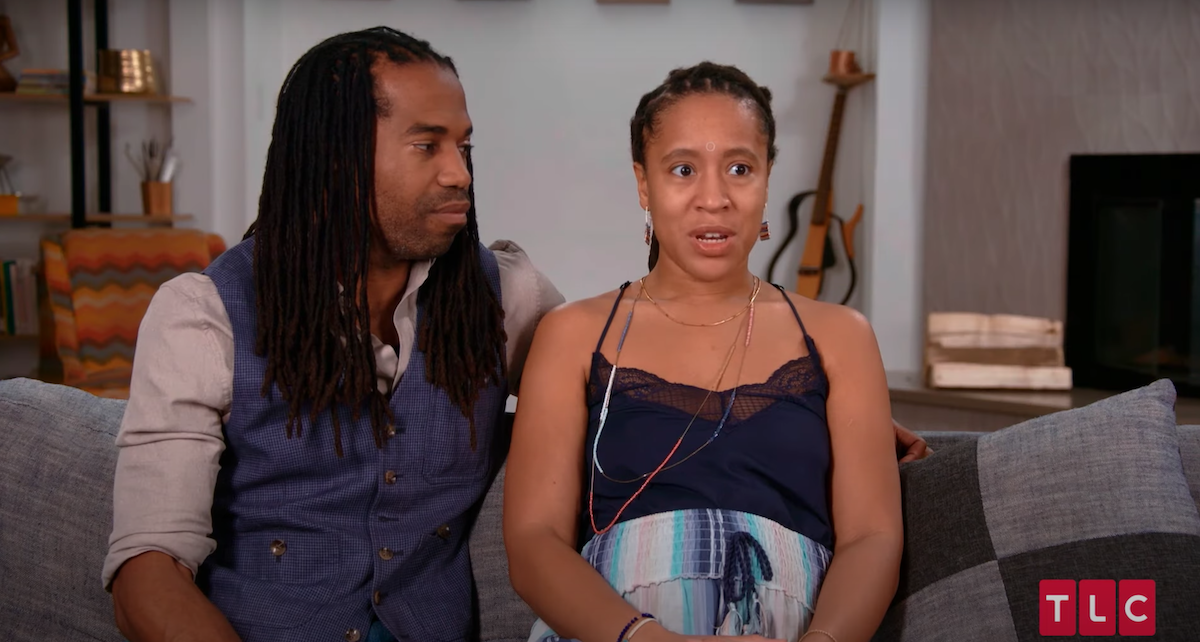 TLC's Seeking Sister Wife returns for season 4 in June 2022. But one controversial family won't be back. Dimitri and Ashley Snowden appeared in the show's first three seasons but have since split and won't be featured in the new episodes.
The Snowdens had a tumultuous time on 'Seeking Sister Wife' 
Seeking Sister Wife doesn't shy away from controversy. The show follows people who live – or are attempting to live – a polygamous lifestyle. But the journey to plural marriage is full of potential pitfalls, as the Snowdens discovered.
Though they were Seeking Sister Wife's most enduring cast members, Ashley and Dimitri never managed to forge a lasting relationship with another woman. They married a woman named Vanessa at the end of season 2, but she left the family soon after. In season 3, they pursued relationships with two women, Tayler and Christeline. But despite promising beginnings, things got rocky when Christeline, her two kids, and Tayler, all moved in with the Snowdens during the early stages of the coronavirus pandemic. Eventually, both women left the family, with Christeline going on to accuse Dimitri and Ashley of abuse, People reported. 
Ashley and Dimitri split up last year 
RELATED: 'Seeking Sister Wife': Dimitri Snowden Marries Christeline Peterson in Season 3 Finale
Christeline's allegations against the Snowdens came to light as Seeking Sister Wife Season 3 was airing on TLC. Then, not long after the season finale aired in June 2021, Ashley dropped a bombshell on Instagram: She and Dimitri were no longer together. 
"I'm single and grateful for life," she wrote in the now-deleted post from July 2021.
Ashley did not share specifics regarding the end of her relationship with Dimitri and requested that people respect her privacy during a difficult time.
"There's compassion in waiting to be invited into someone's world. I know some of you have sensed shifts, or maybe you simply enjoy a good scandal," she wrote. "Let's normalize pausing and allowing folx to share personal stuff if THEY choose. That's kindness," she added.
Ashley went on to denounce cyber-bullying.
"We are all human, trying to figure life out. I'm no different. I condemn the slander against me as malicious, and I don't support the slandering of others, ever," she wrote.
'Seeking Sister Wife' Season 4 won't feature the Snowden family
Given that Ashely and Dimitri are no longer together, it's no surprise that neither will appear on Seeking Sister Wife Season 4, which premieres June 6 on TLC.
The new season will feature two returning couples from season 3: Dannielle and Garrick Merrifield and Sidian and Tosha Jones. Three new families are also joing the cast: Steve and Brenda Foley; Nick, April, and Jennifer Davis; and Marcus, Taryn, and India Epps.
For more on the entertainment world and exclusive interviews, subscribe to Showbiz Cheat Sheet's YouTube channel.
RELATED: 'Seeking Sister Wife': Fans React to Dannielle and Garrick's Divorce