'Seeking Sister Wife': Brenda Worries Steve Will Stop Loving Her in Next Episode of TLC Series
Brenda and Steve Foley are discovering some of the pitfalls that come with embracing plural marriage. The pair, who appear on the TLC series Seeking Sister Wife, are considering bringing a woman named April into their relationship, as seen in the show's upcoming June 13 episode. But that gives rise to some complicated feelings for Brenda. Meanwhile, Dannielle and Garrick Merrifield are navigating challenges with their Brazilian sister-wife Roberta and potential new sister wife Lea.  
Steve and Brenda Foley are new to 'Seeking Sister Wife' 
RELATED: 'Seeking Sister Wife': Ashley and Dimitri Snowden Won't Appear in Season 4
Brenda and Steve Foley have joined the Seeking Sister Wife cast for season 4. The Texas couple's journey to polygamy began when Steve was still married to his previous wife. They met Brenda, who eventually joined the family. But they faced a lot of judgement for their choice to pursue a plural lifestyle, which led Steve and his wife to split up.   
"My wife at the time made the decision to not be a part of the relationship anymore," Steve said. "For me, it was really, really hard."   
Now, Steve and Brends are looking for another woman to join their marriage. They've started dating April, a woman more than two decades Steve's junior.
Brenda worries about her relationship with Steve in the show's June 13 episode 
Both Steve and Brenda feel a connection to April. But that doesn't mean that bringing another person into their marriage is easy. In the upcoming episode of Seeking Sister Wife, Brenda ends up on her own in a restaurant while Steve and April get some one-on-one time.
But is the situation with April moving too fast for Brenda?
"I can say at this point in our relationship that, yeah, I do love April," Steve confesses in an interview segment. The admission appears to leave Brenda somewhat taken aback. 
"Steve is the love of my life," she says. "I know that he's going to fall in love with someone. That's the goal. We both know that. But some things can be a little bit hard. It's like, 'Does he love her more than me? Is he going to stop loving me?'"
"It's hard," she adds. "I hope it's going to be worth it."
Garrick tries to reassure Roberta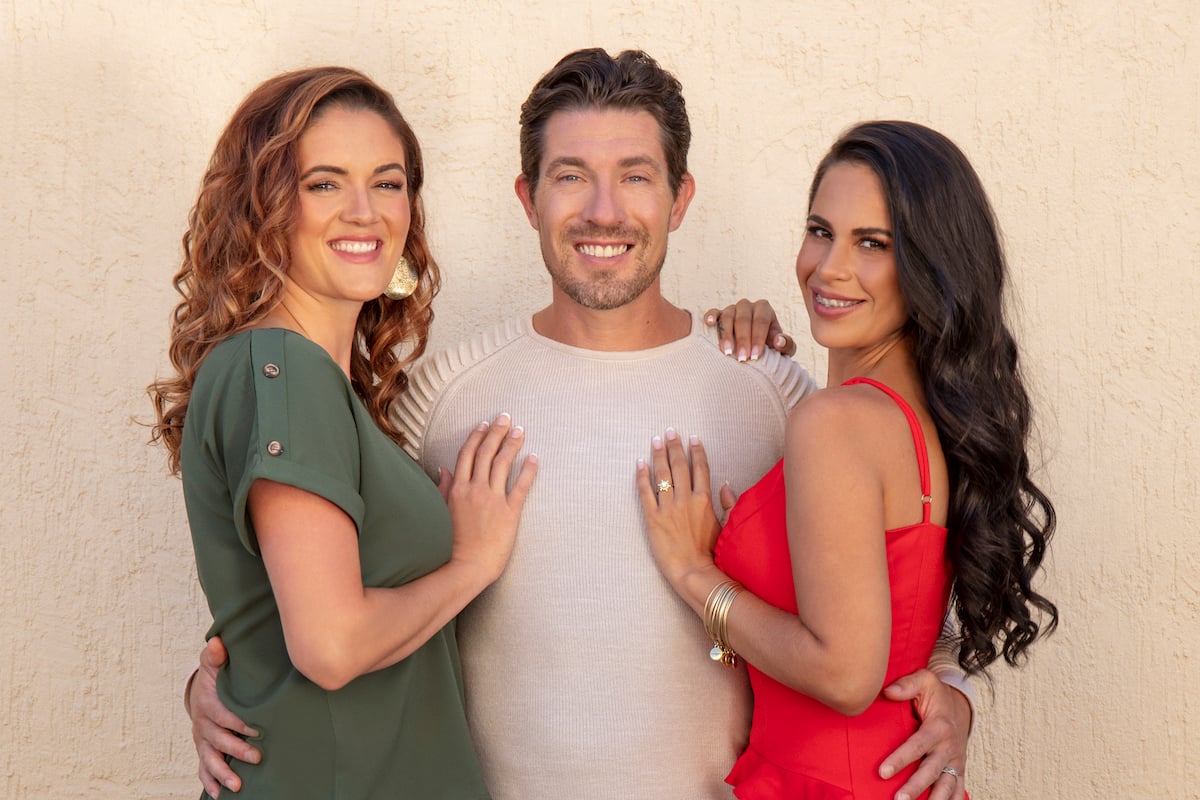 Meanwhile, returning cast members Garrick and Dannielle Merrifield are wondering how their desire to live in a plural marriage will affect their relationship with Roberta. The Colorado pair have been involved with Roberta for some time, but she's still in Brazil. As they wait for her to arrive in the U.S., Dannielle and Garrick have started getting to know a woman named Lea. But Roberta might not be OK with making their throuple a quartet. 
In the next episode of Seeking Sister Wife, Garrick tries to reassure Roberta during a video call.
"You're my queen," he tells her. "I love your heart."
For her part, Lea worries that the situation could lead to "issues with jealousy." She fears that Roberta doesn't like her.
"Does my relationship with Garrick depend on whatever he has going on with Bert?" she asks Dannielle. "Are we going to have to slow down because she's not here?"
"I've definitely started questioning if it was the best time to start looking for a third wife," Dannielle admits during an interview segment. "[A]dding the third wife, I can see it being a battle for her to deal with."
Seeking Sister Wife airs Mondays at 10 p.m. ET on TLC.
For more on the entertainment world and exclusive interviews, subscribe to Showbiz Cheat Sheet's YouTube channel.
RELATED: 'Seeking Sister Wife' Season 4: April, Nick, and Jennifer Davis Explain Their Sex Schedule