'Seeking Sister Wife' Season 3: Are Any of the Cast Members Mormon?
TLC's Seeking Sister Wife profiles people embracing an alternative to traditional monogamous relationships. The polygamist families on the show are all at various stages of trying to add another woman to their relationship. 
Many people associate polygamy with Mormons. Members of the Church of Jesus Christ of Latter-Day Saints once embraced plural marriage — or one man having multiple wives. The LDS church long ago disavowed the practice. However, members of some fundamentalist Mormon sects still practice it, like the members of the Brown family on TLC's Sister Wives. But polygamy isn't exclusive to Mormon fundamentalists, as Seeking Sister Wife makes clear. 
Only one 'Seeking Sister Wife' family is Mormon
On Seeking Sister Wife Season 3, only one of the five families featured practices a version of the Mormon faith: The Winders. 
The Winders — who also appeared in season 2 — were once members of the mainstream LDS church, according to a profile in the Salt Lake Tribune. Today, they consider themselves Mormon fundamentalists. 
"For us, this lifestyle is religious," husband Colton said. Colton is married to both Tami and Sophie, and the trio is looking to add a third wife to the family. 
Dannielle and Garrick also have religious reasons for embracing polygamy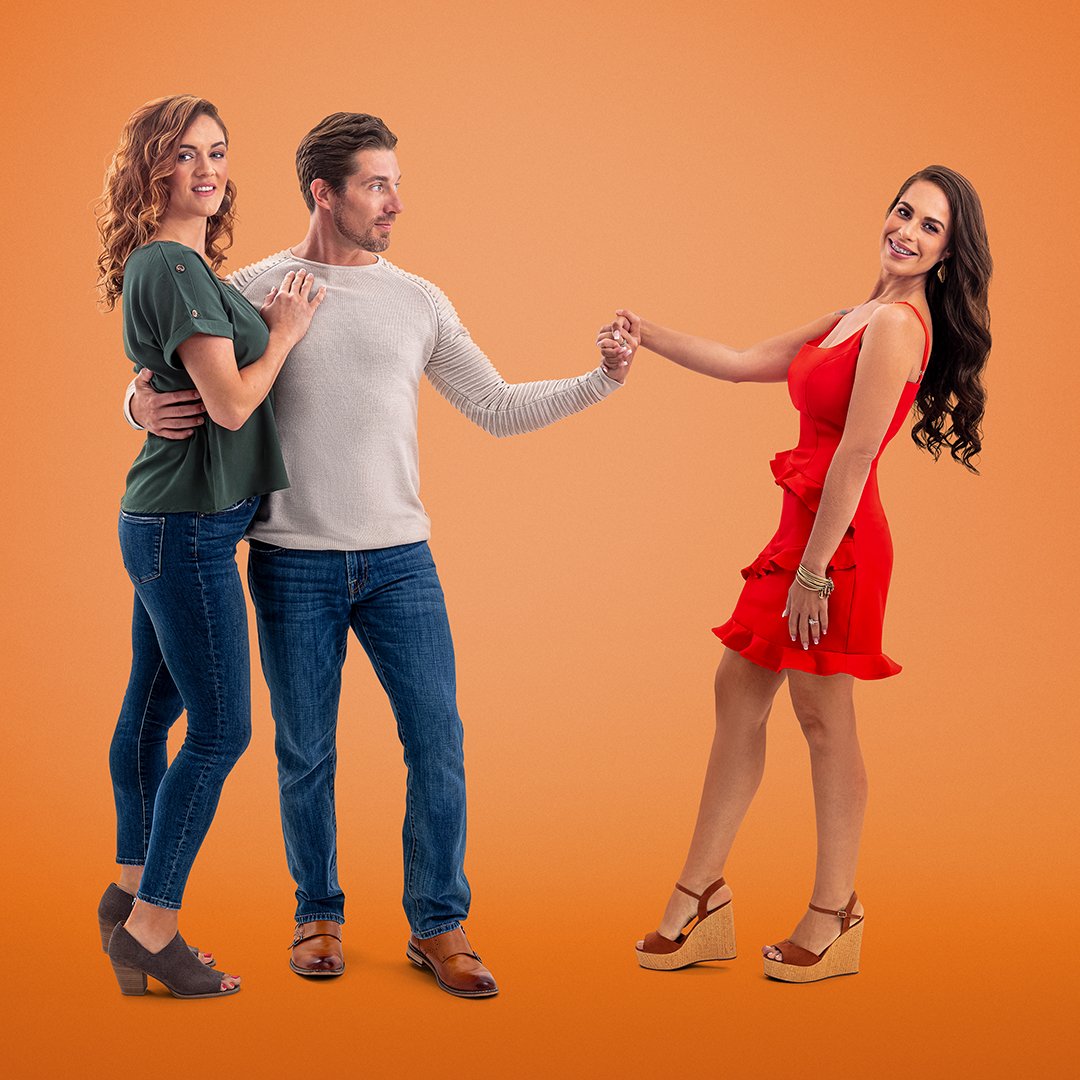 The Winders are the only Mormons on Seeking Sister Wife this season. But they're not the only ones who decided to embrace polygamy for religious reasons. Garrick and Dannielle Merrifield have faith-based reasons for choosing plural marriage, with Garrick claiming God called him to the lifestyle. 
"We're Christians, and we decided two years ago that God wanted us to live a plural lifestyle," Garrick explained during the Seeking Sister Wife Season 3 premiere. "We don't come from a polygamous background, but we believe in the Bible, and multiple people in there had multiple wives … I realized God wasn't against that." 
"We definitely make God the center of our home," said Dannielle. She admitted she was "shocked" when Garrick first raised the idea of plural marriage and initially resistant to the idea. Now, the Merrifields are in the process of bringing Roberta, a woman from Brazil, into their marriage. 
What about the other 'Seeking Sister Wife' families?
The other three families on Seeking Sister Wife — the Snowdens, the Clarks, and the Jones — generally haven't talked much about what religious motivations (if any) they have for choosing polygamy. But in a 2019 interview with Fox News, Ashley Snowden said faith didn't play any role in her and her husband Dmitri's decision to live in a plural marriage. 
"I studied anthropology so I thought it was just a beautiful representation of family," she said. "I never experienced that in my 33 years on the planet. So the fact that women get to work together and raise a family together and just built this nation up and we have a supportive husband at the head of that always seemed too beautiful to me."
Meanwhile, Dmitri pointed to a belief in "feminine centricity" as a reason for wanting to be a polygamist. 
"I believe that women are the catalysts for human evolution," he said. "If women are whole and happy like anything they birth or produce whether it's children or projects or businesses or services or whatever it's going to be epic." He added that he believes women in a polygamous relationship "can express their creative freedom and that's always been very intriguing to me."
Seeking Sister Wife airs Mondays at 8 p.m. ET on TLC. New episodes are available to stream the same day on discovery+. 
Check out Showbiz Cheat Sheet on Facebook!