'Seeking Sister Wife' Season 3: Fans See Parallels Between Dannielle and 'Sister Wives' Star Meri Brown
Seeking Sister Wife Season 3 premiered March 22 on TLC, and one would-be polygamist husband is already waving a big red flag for viewers. 
Garrick and Dannielle Merrifield are new to the show this season. They're devout Christians who have been married for 13 years and have two kids. Garrick became interested in the idea of bringing another wife into their relationship, and eventually convinced Dannielle to get on board. But viewers are worried that Garrick isn't to be trusted, especially now that he's convinced Dannielle to divorce him so that he can marry Roberta, a Brazilian woman who needs a fiancé visa to be able to live in the U.S. Some fear the couple may end up like Meri and Kody Brown from Sister Wives. 
Dannielle and Garrick want Roberta to become their sister wife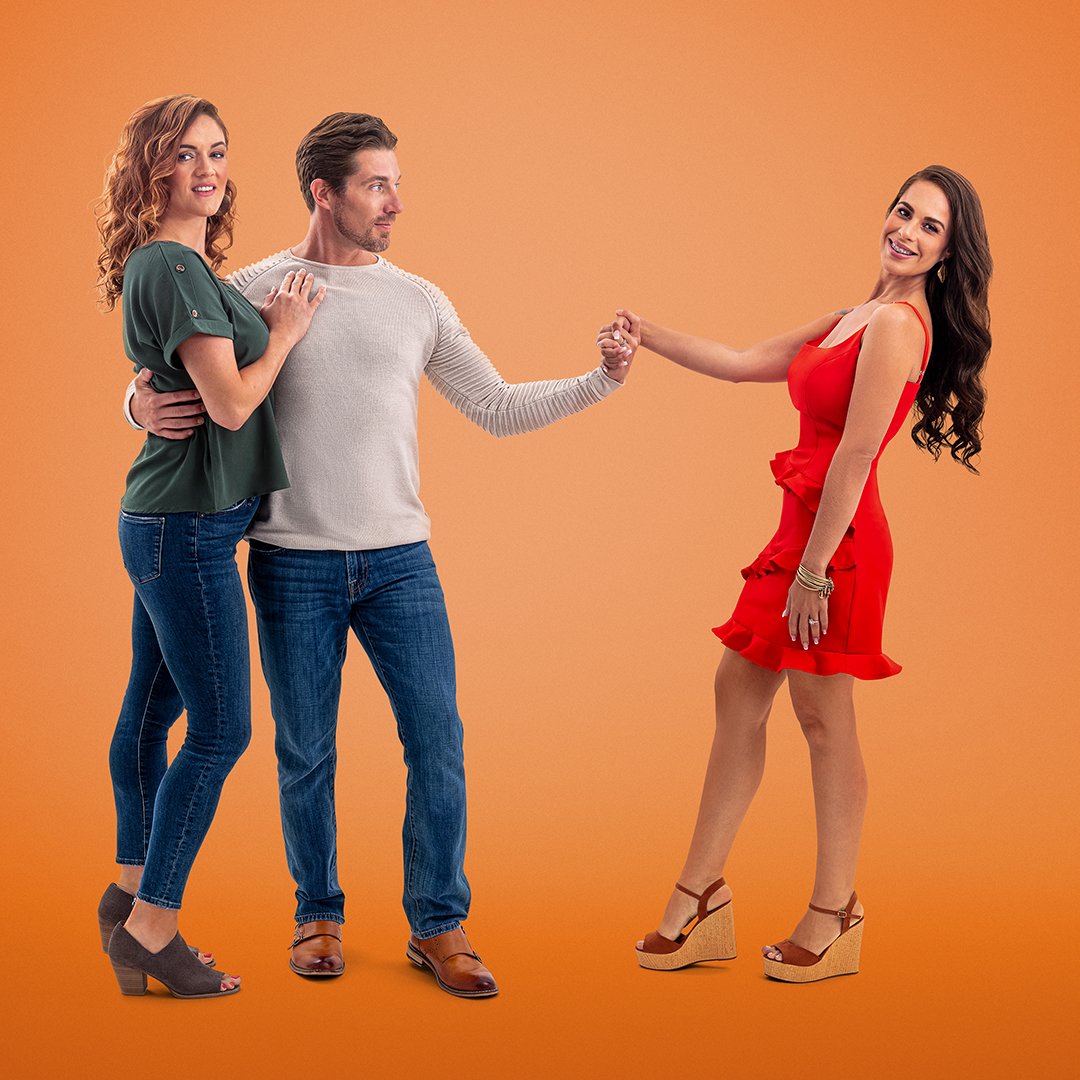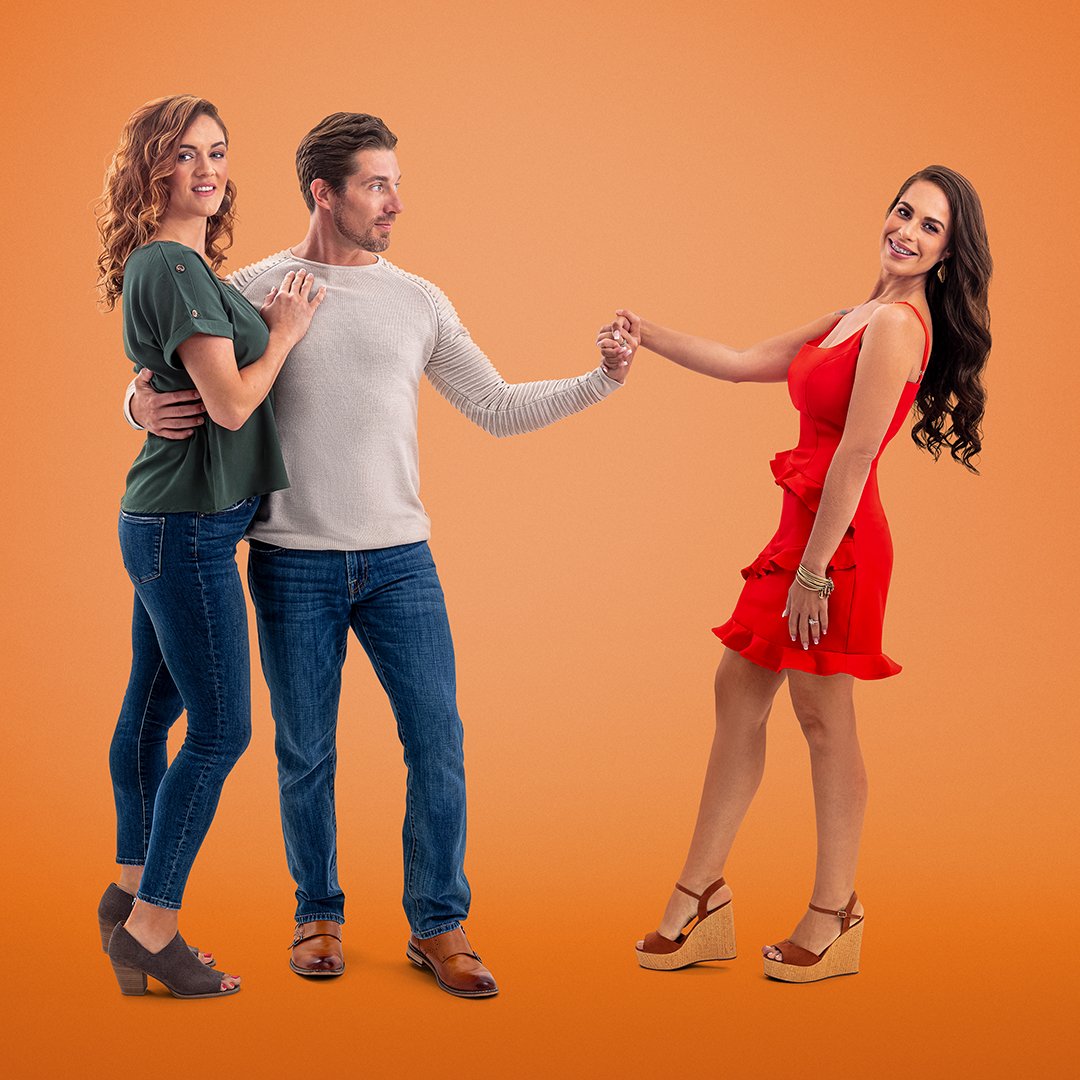 RELATED: 'Seeking Sister Wife' Recap: Dimitri and Ashley Reveal That Vanessa Cobbs Broke Up With Them Via Text
Dannielle and Garrick's search for a sister wife led them to Roberta. But there's a catch. She lives in Brazil and speaks only Portuguese. If they want her to come to the U.S. and join their family, she'll need a K-1 fiancé visa. For that to happen, Garrick will need to divorce Dannielle so he can marry Roberta. 
Dannielle and Garrick have met Roberta in person in Mexico, and Garrick has already been intimate with his future wife, to whom he proposed on the trip. 
While Dannielle likes Roberta, she still has concerns about moving forward with the divorce.
"I definitely pray that God will deliver me from the jealousy that I have," she said in the Seeking Sister Wife season premiere. 
This isn't the first time Garrick and Dannielle have talked about divorce 
Dannielle had some good reasons for being concerned about divorcing her husband so he could marry someone else. For one, this isn't the first time they've discussed ending their marriage. She and Garrick faced relationship struggles prior to embracing polygamy and considered splitting up.
She went on to say that she'd have to trust that Garrick was committed to remaining in a relationship with her after he marries Roberta.
"It is scary," she said. "If Garrick leaves me and runs off with Roberta, I could be left with nothing. I just have to trust that Garrick's not leaving me and remember that living a plural lifestyle is about building our family."
At the end of the episode, Dannielle and Garrick signed their divorce papers.
Seeking Sister Wife' fans worry Dannielle and Garrick will end up like Meri and Kody Brown
Dannielle and Garrick's situation raised some big red flags for Seeking Sister Wives viewers. On Instagram, several commenters said they thought Dannielle would regret her decision to divorce Garrick and enter a plural marriage. 
"I see nothing but doom," one person wrote. Others noted that Garrick didn't seem at all upset about the idea of divorcing his first wife.
"I love how he's pretending to be upset about the divorce," one critic wrote.
Several people pointed out parallels between Dannielle and Garrick and another TLC couple in a polygamous relationship, Kody and Meri Brown from Sister Wives. 
"She's going to be another Meri," one wrote.
Meri was Kody's first (and only legal) wife. But after fourth wife Robyn joined the Brown family, Meri and Kody divorced so that he could adopt Robyn's children from a previous marriage. Since then, Meri and Kody's relationship has deteriorated. In a recent episode of Sister Wives, Meri said she rarely sees Kody. Meanwhile, Kody admitted that he and Meri had "quit dating." 
"Didn't Kody [do] that with his first wife on the other show?" one person commented when discussing Garrick and Dannielle's relationship. "Now look at the first wife… miserable."