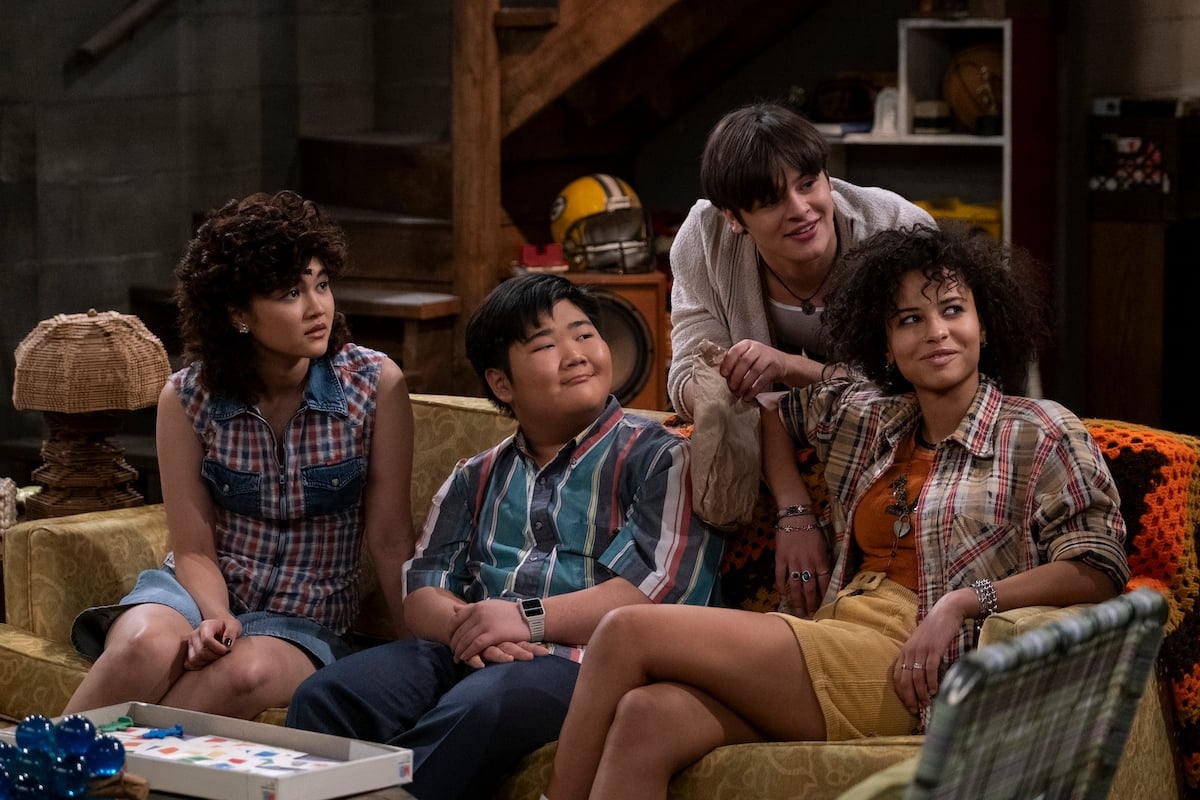 Where You've Seen Callie Haverda and the Cast of 'That '90s Show' Before
Find out where you've seen the cast of 'That '90s Show' before they starred in the Netflix spinoff show.
That '90s Show introduces That '70s Show fans to all-new cast. This time, instead of focusing on Eric Forman (Topher Grace) and his pals, the Netflix series centers around Eric and Donna's (Laura Prepon) daughter and her group of friends. If you think the cast of That '90s Show looks familiar, here's where you might have seen the young actors before.
'That '90s Show' star Callie Haverda appeared in 'The Lost Husband' and 'See Plum Run' 
Callie Haverda plays Leia Forman in the That '70s Show spinoff, who is described as "smart like her mom" and "awkward like her dad." In the first season of That '90s Show, Leia discovers a best friend in the most unlikely of places: next door to her grandparents' house in Point Place, Wisconsin.
That '90s Show isn't Haverda's first role. Before playing Eric and Donna Forman's daughter, Haverda appeared in The Lost Husband as Abby Moran. She also had roles in See Plum Run, Dolly, Shut Eye, The Eleven Little Roosters, Stage V, The Adventures of Pepper and Paula, and Paper Memories. 
'Spirited' star Andrea Anders is part of 'That '90s Show' cast 
Andrea Anders has been top of mind thanks to the success of the holiday musical Spirited starring Will Ferrell and Ryan Reynolds. Anders plays Carrie in the Apple TV+ film. The actor has also had roles in The Conners, Ted Lasso, Cruel Summer, Big Shot, and Young Sheldon, among others. 
She stars as Sherri, the single mom of Nate (Maxwell Donovan) and Gwen (Ashley Aufderheide) in That '90s Show. Described as "warm and breezily blunt," Sherri "rolls through life in a state of 'pretty sure.'" When Leia befriends Gwen, Sherri makes friends with Red (Kurtwood Smith) and Kitty Forman (Debra Jo Rupp). 
Ashley Aufderheide was in 'Emergence'
Aufderheide plays Gwen, the Forman's neighbor and quintessential Riot Grrrl. Netflix describes the character as "equal parts loyalty, rebellion and heart … a dynamic powerhouse and the unofficial leader of the new generation of Point Place kids."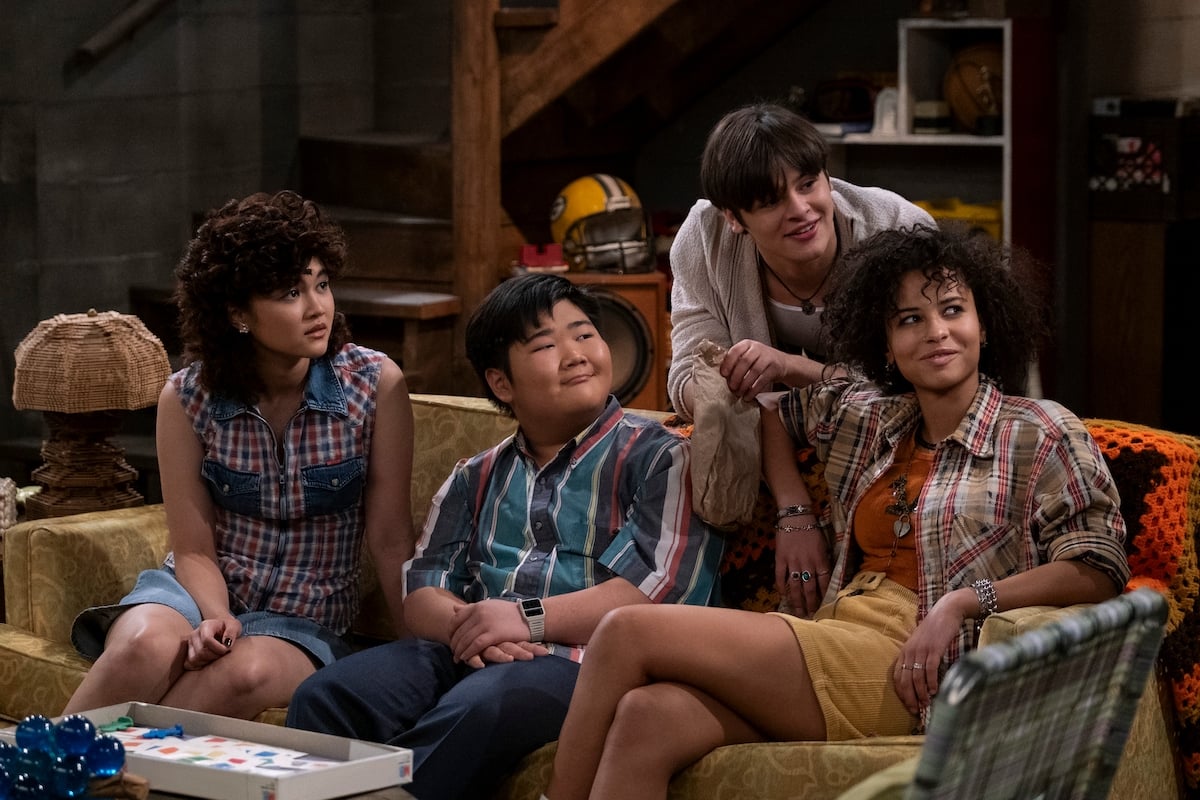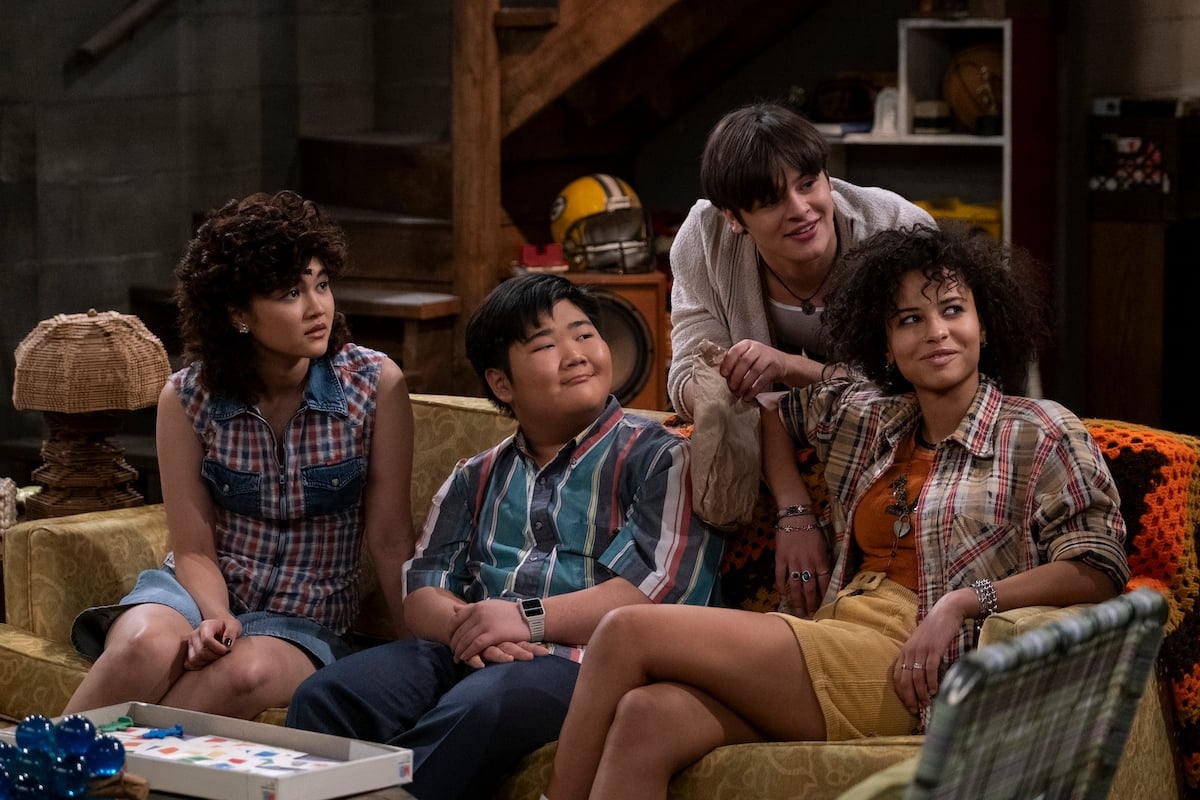 Before That '90s Show, Aufderheide had roles in Four Kids and It and Emergence. The actor also appeared in Going in Style, High School Lover, Preacher, The Slap, Unforgettable, and Infinitely Polar Bear. 
Nate is played by 'Gabby Duran and The Unsittables' star Maxwell Donovan
Donovan plays Nate, the seemingly big, dumb jock who isn't all that athletic but has a heart of gold. Much like Michael Kelso (Ashton Kutcher) in the original series, Nate loves his girlfriend, best friends, and van. 
Before That '90s Show, you may have spotted Donovan in Empty Nest or the TV series Gabby Duran and The Unsittables. The young actor also had roles in Painter, Gabby Duran and The Unsittables: Baby Sitting 101, Greenlit, Doll, An American Girl Story: Maryellen 1955 — Extraordinary Christmas, The Thundermans, War Dogs, Good Kids, The Revenant Horse Sleeping Bag for Kids, Poor George, Bunk'd, and Netflix Kids Is NSFW.
Mace Coronel appeared in several TV shows and movies before 'That '90s Show' 
Mace Coronel plays Jay in That '90s Show, a charming and flirty try-hard who considers himself a deep thinker. Before landing the role in the That '70s Show spinoff, Coronel appeared in mini-series like Wireless and Colin in Black & White. You might also recognize Coronel from: 
Zoe Valentine
Pocket
Nicky, Ricky, Dicky & Dawn
Nickelodeon's Sizzling Summer Camp Special
ABCs of Death 2.5
Nickelodeon's Ho Ho Holiday Special
Money Shot
Santa Hunters
We Make That Lemonade
Palette
The Bold and the Beautiful
Spirit Town
Tesla Motors: Modern Spaceship
Shoelace
M Is for Mom
Neverland
TSI: Hollywood
The Ghost Speaks
Hart of Dixie
Up in Arms
'Barb and Star Go to Vista Del Mar' actor Reyn Doi has a role in 'That '90s Show' 
Before being cast as the sarcastic and insightful Ozzie in That '90s Show, Reyn Doi played Yoyo alongside Kristen Wiig and Annie Mumolo in Barb and Star Go to Vista Del Mar. The young actor has appeared in several other movies and TV shows including Rob McElhenney's Mythic Quest and: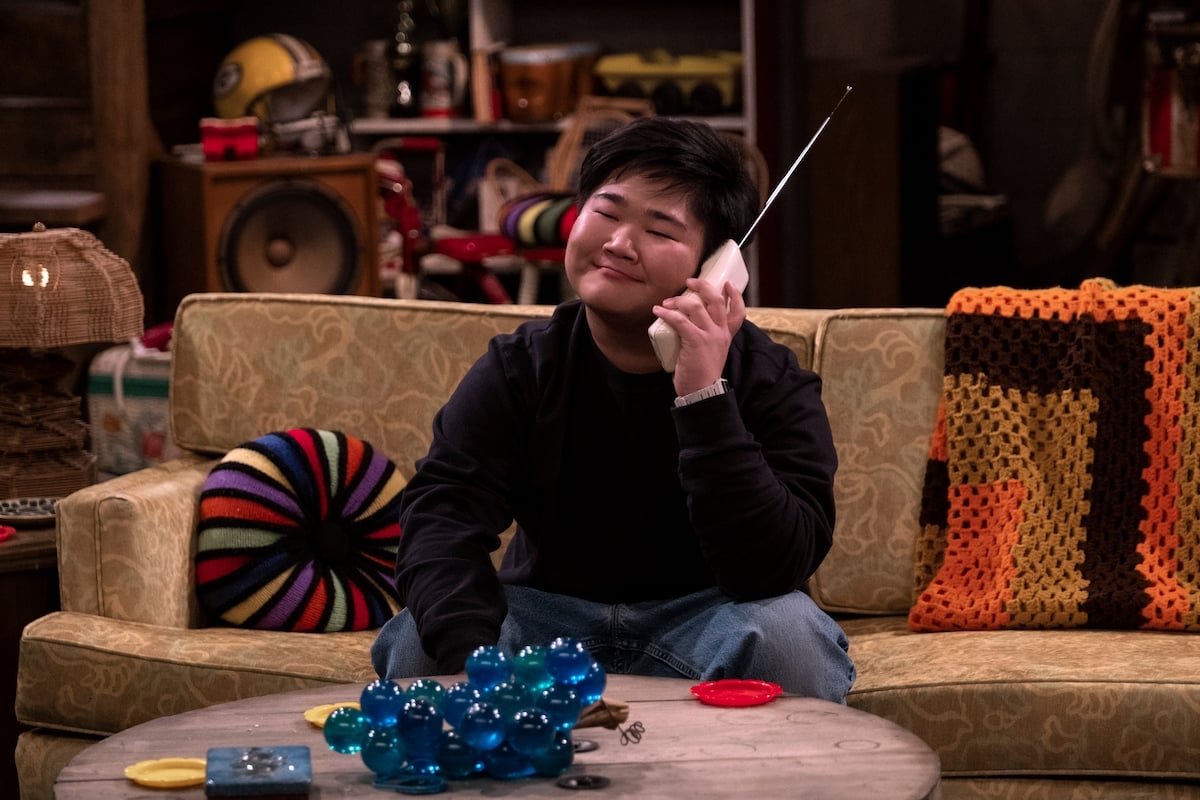 Side Hustle
Juvenile Justice 
Adopted
The Boss Baby 2: Family Business 
Drama Club
S.W.A.T.
Speak Easy, B
Feisty Pets
Kidding
Sam Morelos is a newcomer in 'That '90s Show' 
That '90s Show is one of Sam Morelos first prominent acting roles. Before playing the GPA-focused Nikki in the Netflix series, Morelos had roles in the shorts Forgetting Nobody and Extraordinary Night. 
Watch That '90s Show on Netflix beginning Jan. 19, 2023.