'Seinfeld': Actor Jerry Seinfeld Gave Every Cast Member A Really Expensive Luxury Gift at the Series Finale
Seinfeld is one of television's most iconic comedies and a nineties hallmark. The series ran for nearly ten years and made a star out of Jerry Seinfeld, as well as his supporting cast members, such as Julia Louis-Dreyfus. Seinfeld wrapped in the late nineties, but fans still recall the show fondly and regularly binge-watch their favorite episodes. Jerry Seinfeld himself is still best known for the show he created, and clearly cherishes the time that he spent working on the set — as evidenced by the thoughtful gifts he gave to his cast members when they finished filming the final episode. 
When did 'Seinfeld' debut on television?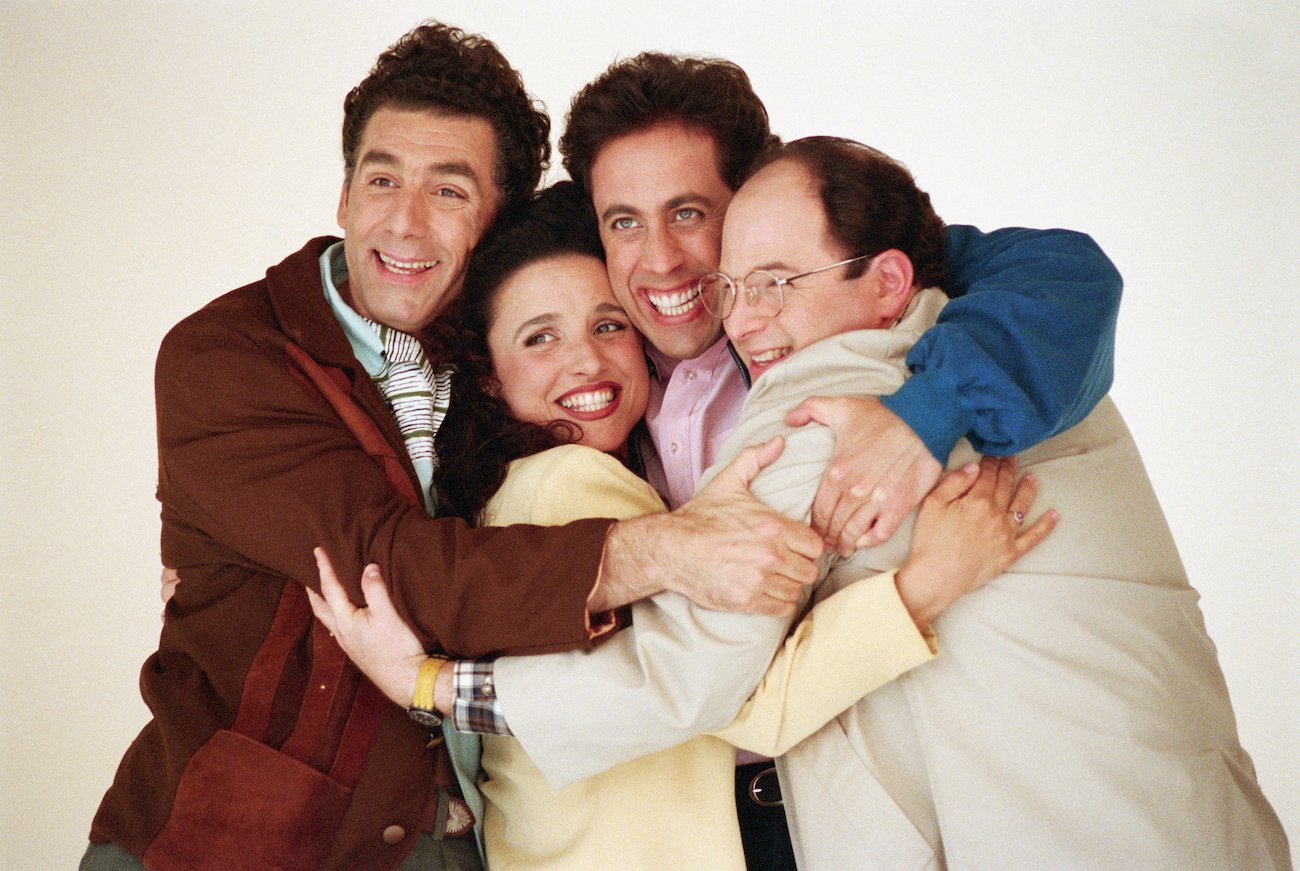 Jerry Seinfeld was an aspiring comedian in the late eighties, best known for his standup performances on various late-night talk shows. In 1988, Seinfeld sat down with fellow comedian and writer Larry David, and together, they created the show The Seinfeld Chronicles, later renamed to simply, Seinfeld.
The series, which was created especially for the NBC network, premiered in 1989. The show was loosely based on Jerry Seinfeld's own life and famously didn't feature any real dramatic conflict or adventurous quests. Rather, Seinfeld followed the exploits of a few friends, Jerry, Cosmo Kramer, Elaine Benes, and George Costanza, who lived and worked in New York City.
Most of the show's episodes focused on their day-to-day life, with characters like Elaine obsessing over small things such as interactions with neighbors or restaurant employees. While some people criticized Seinfeld as being "about nothing," most fans appreciated the more simplistic approach to television comedy and the way the series focused on writing and character development. 
'Seinfeld' received critical acclaim
Relatively quickly after Seinfeld made its debut on television, critics began taking notice. Over the years, Seinfeld was recognized by critics and reporters for the sharp, funny writing and by the mid-nineties, the show was considered to be one of the very best on television.
The show won numerous awards, including numerous Screen Actors Guild Awards, an Emmy, and a Golden Globe Award. It was nominated for many additional awards. 
Although Seinfeld wrapped in 1998, it has remained intensely popular with fans, and many still clamor for a reunion between the series stars. Jerry Seinfeld has gone on to work on many other popular projects, including the Netflix series Comedians in Cars Getting Coffee, but for many fans, his best work will always be on the sitcom that influenced so many generations. Even today, Seinfeld is considered to be one of the greatest television comedies ever produced. 
What did Jerry Seinfeld give the cast when 'Seinfeld' wrapped?
Seinfeld made Jerry Seinfeld, a struggling comedian, a massive star known to viewers all around the world. While there's no doubt that Seinfeld put a lot of work into making the show a success, many other people had a hand in creating Seinfeld.
Reportedly, he showed his appreciation to his fellow cast and crew on several occasions, including, most memorably, on the final day of filming the very last episode. Patrick Warburton, a supporting member of the cast, once revealed that on that last day, Jerry Seinfeld showed up with engraved Cartier watches for each of his fellow cast members.
Certainly, Seinfeld could afford the watches, even at that time. He is reportedly one of the highest-paid comedians in the business, with a net worth of around $950 million. He owes much of his success to the massive popularity of Seinfeld, a show that will probably live on in television history forever.