'Seinfeld' Almost Had an Alternate Ending for 'The Finale' Some Fans Would Have Liked Better
Seinfeld remains one of the most beloved television comedies of all time. But fans are not so enamored by the series finale, which is widely viewed as one of the worst in television history. "The Finale," as it's named, drew millions of viewers over its two-part premiere. Most of those fans wished they'd never watched it.
The show's co-creator mostly stands by his creative choices for the series finale. But there is one Seinfeld alternate ending that may have left viewers with an entirely different perception.
Jerry Seinfeld decided to end the hit sitcom 'Seinfeld' after 9 seasons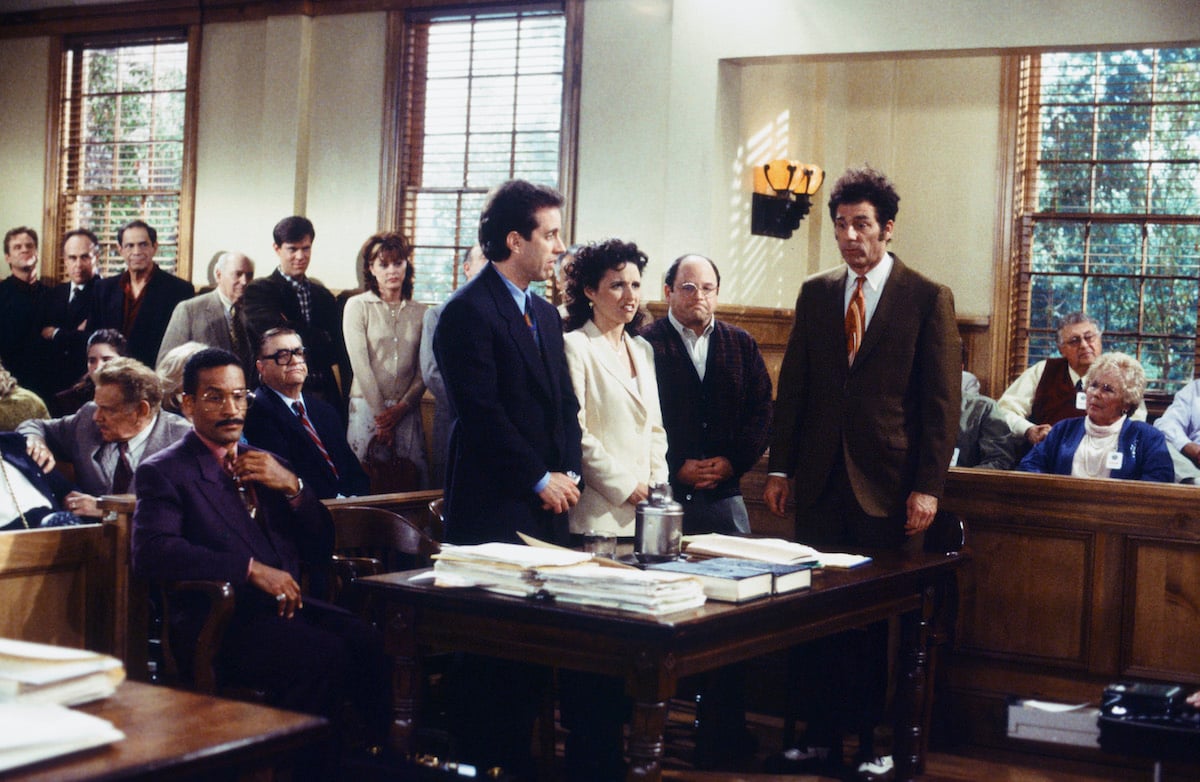 Some of the most memorable TV shows ended when they were at the height of their popularity, and Seinfeld is one of them. NBC begged Seinfeld to keep the series going — and keep the money flowing — past nine seasons. However, the comedian was adamant it was time to go.
"Nine is cool," Seinfeld told Vanity Fair in 1998. "By the end, we will have done 180 shows (1+8=9). When I was thinking about quitting the show, I thought, nine. People said, '10 — why not 10?' But 10 is lame. Nine is my number. And then I found out that nine in numerology means completion."
Co-star Jason Alexander, who played George Costanza, said there was a sense that the characters did everything they needed to do over 9 seasons.
"…the audience could more or less anticipate how any of these characters would react in any given situation. There was nothing new we could do to these characters," he told ET Canada.
The 'Seinfeld' finale almost had alternate endings
RELATED: 'Seinfeld': There's a Simple Explanation Why Jerry and Elaine Don't End Up Together
Ultimately, the finale was a big courtroom drama that ended with all four main characters going to jail after violating the Good Samaritan Law. But according to The Hollywood Reporter, Larry David also pitched the idea of not doing a finale at all or making the last ever episode any different than a regular episode. This would have fit in with the "show about nothing" perception so many fans had for the series.
Some other ideas David pitched was having the final episode show the group sitting around the diner table in silence after having run out of things to talk about. Or Jerry would just say, "That's it," and the episode would end. Every idea was a lot subtler than how the finale really concluded.
The Seinfeld DVD set includes a different idea, which would have kept the courtroom scenes but had the jury return a "not guilty verdict" instead. That would mean the four main players never ended up in jail.
Jerry Seinfeld thinks the finale was successful
Despite widespread negative reviews from both fans and critics, the show's creator is happy with Seinfeld's last hurrah. Even David agrees that the last episode doesn't deserve as much vitriol as it receives. Many fans believe David overcompensated with the Curb Your Enthusiasm finale which was supposedly meant to be a do-over for the Seinfeld debacle.
In season 7 of Curb Your Enthusiasm, Jerry says, "We already screwed up one finale!" and David replies, "We didn't screw up a finale, that was a good finale!"
Loving or hating a series finale comes down to a matter of preference. Even for Seinfeld.