'Seinfeld' Composer On Series Theme Music — 'It Was Weird; It Was Something From Mars'
Seinfeld is one of the most beloved sitcoms of all time, which is due in part to the writing, the acting, and how the show's format broke the mold for television comedies. But it would be a mistake to underestimate the impact of Seinfeld's soundtrack.
The Seinfeld theme music is quirky and ultimately memorable. Recently, the show's composer revealed the inspiration behind the music and how he managed to make it both fade into the background and stand out.
'Seinfeld' theme music had to blend in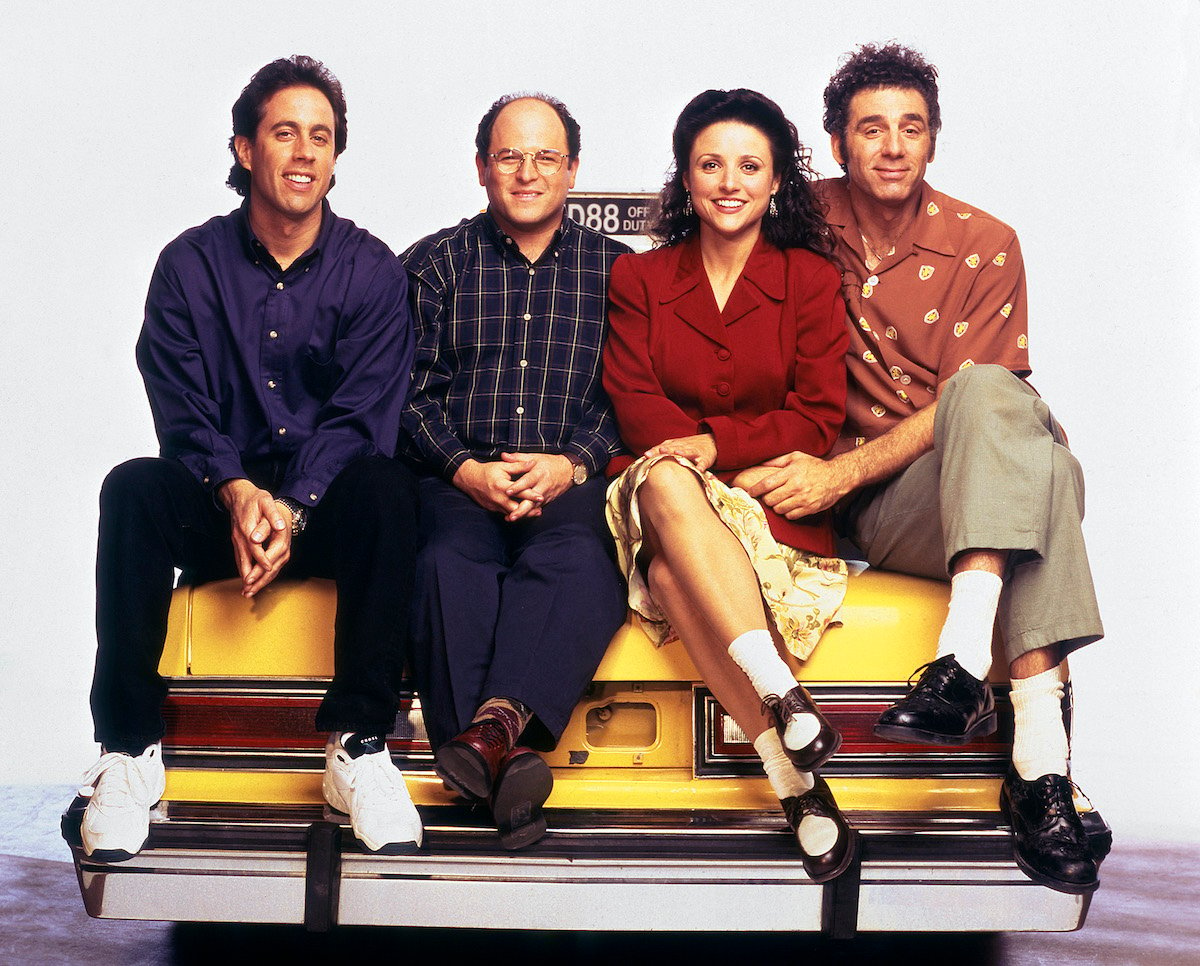 Composer Jonathan Wolff is no stranger to television theme music, Forbes reported. He's worked on popular titles ranging from Will & Grace to Married…With Children. So he had the challenge of his career with Jerry Seinfeld's unique request for a theme.
 "…When Jerry called me, he described to me the problem he was having: the opening and closing credits for this new show were to be Jerry doing stand-up material in front of an audience. He tells jokes, people laugh. And he wanted unique, signature theme music to go with it," Wolff told Forbes.
"On that first phone call, I said, 'Jerry, that sounds like a recipe for an audio conflict. We really need to hear your jokes. How about this? How about if we treat your human voice telling jokes as the melody of the Seinfeld theme? My job will be to accompany you in a way that's fun and quirky but does not interfere with the audio of your standup routine.'" 
The 'Seinfeld' music was different each week
Most shows pick a theme song and stick with it. For Seinfeld, however, the arrangement changed week to week depending on what was happening on screen. And it all retained the same "vibe" but was not always the same.
Wolff described how slap bass could function as a punchline to Seinfeld's jokes, and could be moved to where it made the most sense. Therefore, his goal for the music was making it work with the content.
"And that was my approach to the Seinfeld theme – to create Lego pieces of music that were modularly manipulable," the Seinfeld composer explained. "So that for every monologue, I could create a different recording to compliment the timing and length of each. I really enjoyed that assignment. Because it was weird! It was something from Mars. Nobody recreates the theme for a TV show every week."
Composer Jonathan Wolff became part of 'Seinfeld'
Wolff is a veteran TV composer with more than 75 credits to his name. But he said working on Seinfeld is one of his favorite projects because of how involved he became. For instance, he created one of the most memorable theme songs in history. And his work didn't stop there.
"There were times on Seinfeld that I didn't get on other shows to really be able to be involved in the comedy. For example, those chase scenes – 'Cable Guy vs Kramer Chase,' which is on the record," Wolff told Forbes.
"They let me be part of that landscape. They would include montage things. With the 'Finale Suitcase Montage' and the 'Waiting For the Verdict' blues montage, the only audio is me. There's no dialogue. They'd say, 'Wolff, you know what to do!'" he continued.
"I did have a special, warm, fuzzy spot for Seinfeld as it got wackier and wackier and as they wrote more things in the script for me. Elaine gets into Puddy's car and there's Christian rock on. I got to do that kind of stuff for Married With Children every week. They got to know me and they would find ways of putting Wolff to work and I did crazy stuff for that show too. But except for Married With Children, Seinfeld was the only show where I really felt part of the comedy."