'Seinfeld' Fans Joke That Britney Spears Wedding Crash Arrest Was Really George Costanza
Britney Spears's wedding could have been the "summer of George" as ex-husband Jason Alexander was reportedly arrested at her home hours before she said "I do" to Sam Asghari. But some fans joked (or thought) it was the Jason Alexander who played George Costanza on Seinfeld.
Spears and Alexander were married for about 55 hours in 2004, NBC News reports. He was apparently lurking around her home, where the wedding took place on June 9. He even shared a video of his surveillance on Instagram Live. And he told someone working at the wedding he planned to crash the event.
Of course news of the arrest blew up on Twitter, leaving some fans to dust off their best Seinfeld George Costanza jokes. The lumpy, neurotic character of George was played by actor Jason Alexander. Not the same man who was briefly married to Spears.
Jason Alexander as Seinfeld's 'George' crashes Britney's wedding
Hours after news of Alexander's arrest dropped, Seinfeld jokes came fast and furiously. Many Seinfeld fans could envision a wedding crash to be a very "George" thing to do. One person tweeted a meme. "It was supposed to be the summer of George" along with a photo of George looking miserable in a hospital gown," and "Jason Alexander?!"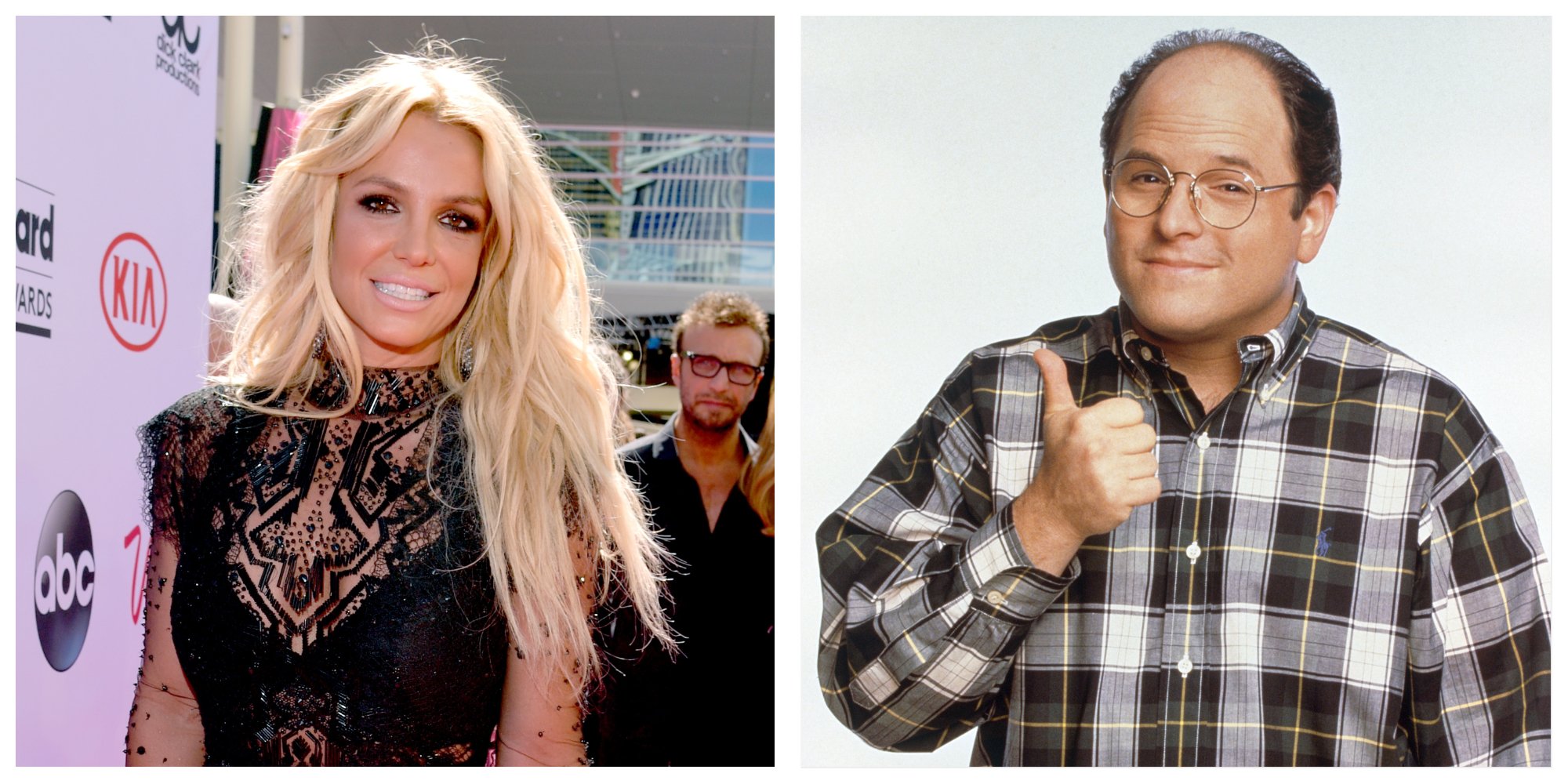 Someone followed up with the iconic, "It's not you, it's me" back and forth on Seinfeld. Followed by another famous George line, "Serenity now!" Others admitted that when they read the news headline about the arrest, actor Jason Alexander immediately popped into their head. "Why did I genuinely believe Britney Spears was married to George Costanza for 10 minutes after reading this," someone tweeted.
George Costanza 'Seinfeld' moments flooded Twitter about the Jason Alexander arrest
More Seinfeld jokes kept coming. "Really never pictured [actor] Jason Alexander and Britney Spears as an item. But I guess this is kind of a George Costanza-gets-fired-and-comes-to-work-anyway move," a fan tweeted.
Some people were a little hopeful. "This story gets way less exciting when you realize they're not talking about George Costanza," a fan wrote. Another person added, "Finally understood what George Costanza meant when he said "a good-looking girl can never get a speeding ticket."
One fan thought if it was the actor who played George, they should have let him stay. "Also thought it was George Costanza.. and wondered why they wouldn't just let him join," the person tweeted. Others joked about how this was Alexander's way to find new relevancy. "He's really hit rock bottom. But he hasn't had any success since he played George Costanza so I guess it's gotten to him," a fan tweeted.
Jason Alexander, who played George Costanza, was focused on the January 6 hearings – not Britney's wedding
Jason Alexander, the actor who played George Costanza, was instead immersed in the January 6 hearings. In fact, Alexander made a video for Meidas Media Network about the insurrection. The brand asked him to add some sort of humorous twist to what occurred. But he said there was nothing funny about what happened.
"If there's comedy there, it certainly does not write itself," he said. Adding, "We don't know the story. Because we haven't been privy to it." Meidas Media Network tweeted the video but also added a Seinfeld line to the tweet of "Serenity now!" Alexander – the actor – said he will be at the hearings and urged Americans to tune in.
RELATED: Jason Alexander Once Claimed He Was Britney Spears' Friend With Benefits While She Dated Justin Timberlake