'Seinfeld': Here's How Much the Real 'Kramer' Reportedly Earned for Use of His Name
It's been over two decades since the 1990s sitcom Seinfeld ended. One reason for the show's continued success is the unique characters co-creators Jerry Seinfeld and Larry David put into place. A few may have been inspired by real people. Cosmo Kramer, played by Michael Richards, is among them.
Cosmo Kramer in 'Seinfeld' is loosely based on Kenny Kramer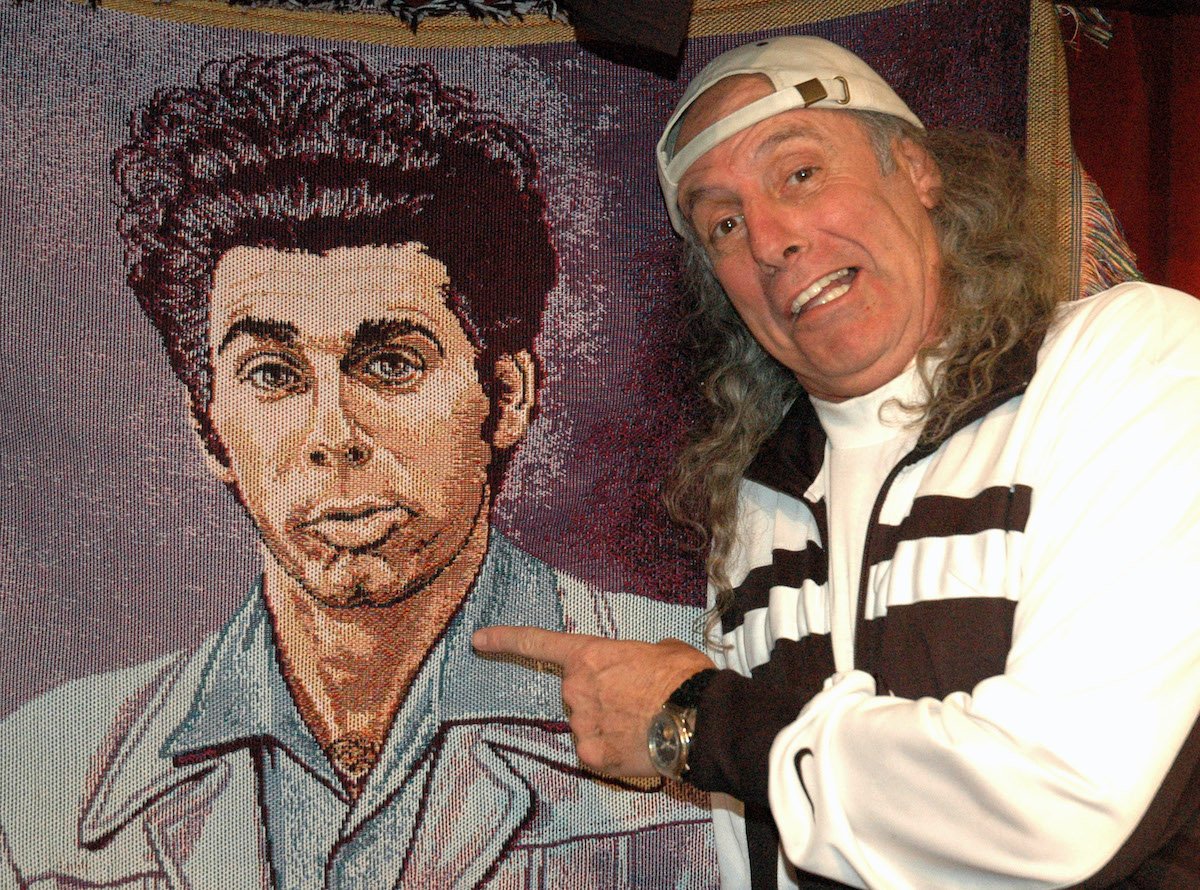 Once upon a time, David had the idea for a new NBC sitcom. He teamed up with Seinfeld for what would become a formidable show in TV history. Some of the show's storylines were inspired by real happenings — and so were some characters.
The real Cosmo, Kenny Kramer, was David's neighbor for six years. Naturally, David thought Kramer provided the perfect fodder for a primetime sitcom.
"It was very Seinfeldian. He came and asked permission, Kramer told The Sun-Sentinel.
"I said, 'Certainly it's OK, as long as I get to play Kramer.' He says, 'You can't be Kramer.' I said, 'But I AM Kramer,'" he recalled.
"And he says, 'Look, Kenny, I'm just writing a pilot. I have no say. But there's no way in hell that you're gonna be Kramer. So that's just the way it is.'"
The stand-up comedian admitted he didn't warm up to the idea of someone else playing him — at first.
"I was a huge fan of the show, but at first I thought he was kind of goofy," Kramer said, adding that eventually, he enjoyed what Michael Richards brought to the character.
"Michael Richards brought physical comedy to the show. A lot of my stuff is in his character, you know, the golf, the entrepreneurism, the hot tubs, the sex without dating, all of that stuff is me," Kramer said.
"But Michael put that physical spin on it, which is important because it made the show accessible to anybody."
He continued: "He would spend hours in front of the mirror just to have a little seizure or a movement of his head. I would never have thought to go sliding through doors and all the shtick that Michael does. He was brilliant. If I had gotten to play Kramer, the show would have gone straight down the crapper."
Here's how much the real Kramer made for use of his likeness
Despite David's polite request for Kramer's name and likeness to be used, the amount of money he made is surprisingly low. According to Mental Floss, he only earned a reported $1,000.
Considering how successful Seinfeld went on to be — and still remains — Kramer's paycheck is shocking. Still, he found a way to profit from Seinfeld fame with a business venture of his own.
In the most Seinfeld of ways, Kramer hosts the Kramer's Reality Tour bus. One glance at his website reveals he also cashed in through specialized ringtones, merchandise, and more.
Perhaps the most interesting of his many ventures, aside from running for mayor, is that Kramer became an ordained wedding officiant, marrying couples in love for over two decades.
"I have created a humorous ceremony with some Kramer and Seinfeld references and very little of the 'yada yada yada', but at the end of the day it is a serious ceremony, so at some point I will become serious and reference the obvious love that the couple have for each other as well as their great sense of humor. Proof of which is the fact that I'm conducting their wedding ceremony," he says on his website.
Unlike "the real George Costanza" — who sued Seinfeld creators with a $100 million lawsuit — Kramer is proud to be attached to the show.
The real Kramer has a few words about the 2006 Richards incident
While Kramer stands proud next to his Seinfeld character as a whole, he firmly separates himself from Richards' conduct in real life. As some may remember, Richards went on a tirade filled with racial slurs during 2006 during a stand-up routine.
The fallout after alluded that the real Kramer might have the same feelings.
"In no way do I condone or endorse what Michael Richards said or did. It is really annoying, and sad, that people are saying that Kramer is a racist," he wrote on his website.
"Michael Richards ceased being Kramer eight years ago. I would hope that the public would be smart enough to make the distinction between a character on a show, the person playing the character, and me, the person the character was based on."