'Seinfeld' Is Riddled With So Much Politically Incorrect Content But Jerry Seinfeld Has No Regrets
Find out how 'Seinfeld' had a history of racially incorrect content and what Jerry Seinfeld's response is.
Seinfeld is one of the most popular comedies of all time, and even though it went off the air in 1998, fans love it to this day. The characters created in Seinfeld live on through reruns, earning legions of new viewers on a daily basis.
Still, some viewers have pointed out that the show features some problematic dialogue and situations that certainly wouldn't fly on television today. Series creator Jerry Seinfeld has had a lot to say regarding the issue of political correctness over the years, and his remarks might even shock some longtime Seinfeld fans. 
When did 'Seinfeld' debut on television?
When Jerry Seinfeld first conceived the idea for the show that ultimately became the show Seinfeld, he was best known for his work as a stand-up comedian. Together with his friend and writing partner, Larry David, they crafted a show that focused primarily on character-driven interactions, rather than explosive drama or excessive romance.
Seinfeld premiered on television in 1989, starring Jerry Seinfeld, Julia Louis-Dreyfus, Michael Richards, and Jason Alexander. Although some people have criticized Seinfeld as being a "show about nothing," the critics are outweighed by fans who truly love the show and revel in the day-to-day interactions between the characters.
Seinfeld remained on the air until 1998, and during its run on television, it scored a slew of awards and nominations. Everyone in the cast has gone on to work on other projects, but they remain universally best-known for the beloved show Seinfeld. 
'Seinfeld' has many politically incorrect moments
While most of the episodes of Seinfeld featured the characters obsessing over minor interactions in a humorous way, there are a few episodes that stand out as being particularly unsavory, in light of today's climate. In fact, some of the show's episodes would now be considered very politically incorrect.
A recent article offers a breakdown of a couple of Seinfeld episodes that are exceptionally controversial.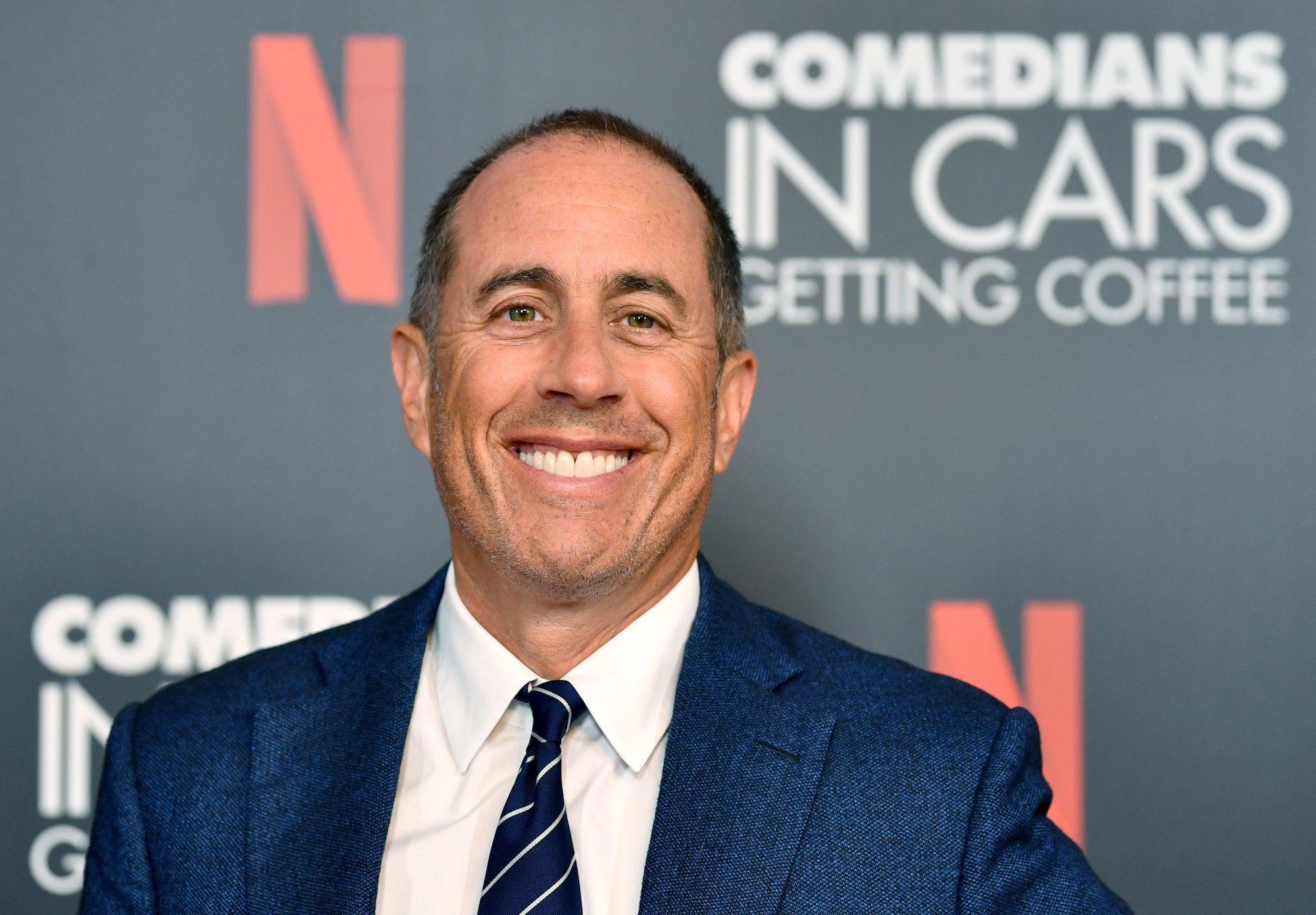 One such episode is "The Puerto Rican Day," which aired in 1998, during the show's final year on the air. The episode features several hard-to-swallow moments, including a scene where Kramer stomps on a Puerto Rican flag and is then chased by an angry mob.
Even when the episode was first released, showrunners faced some backlash, with viewers claiming that the show portrays Puerto Ricans in a negative light. NBC issued an apology and the episode was pulled from syndication for a while, although it eventually returned to television in 2002. 
What did Jerry Seinfeld say about the politically incorrect moments in 'Seinfeld'?
"The Puerto Rican Day" still stands as one of Seinfeld's most awkward episodes, there are some other moments throughout the series run that would definitely be considered politically incorrect, including an episode in the ninth season titled "The Merv Griffin Show." In that episode, Jerry drugs his then-girlfriend so that he and his friends can play with her collection of toys.
The same article details how Jerry Seinfeld has spoken out regarding Seinfeld's political incorrectness in the past, revealing that in 2015, Seinfeld slammed viewers for being "too politically correct, suggesting that today's viewers might not understand the concepts that he was trying to explore in the show.
More recently, Seinfeld opened up about the issue of political correctness, stating that "one door closes, another opens. There's always a joke, you've just got to find it." For fans, the more problematic episodes of Seinfeld likely don't go so far as to ruin the show's legacy — but it could certainly make them take a step back.