'Seinfeld': Jason Alexander Had No Idea George Costanza was Actually Larry David
Find out how 'Seinfeld' star Jason Alexander accidentally realized that his character on the show, George Costanza, was modeled after show co-creator, Larry David.
It's been a little over thirty years since Seinfeld entered our lives in 1989, making Jerry, George, Kramer, and Elaine firmly part of television history.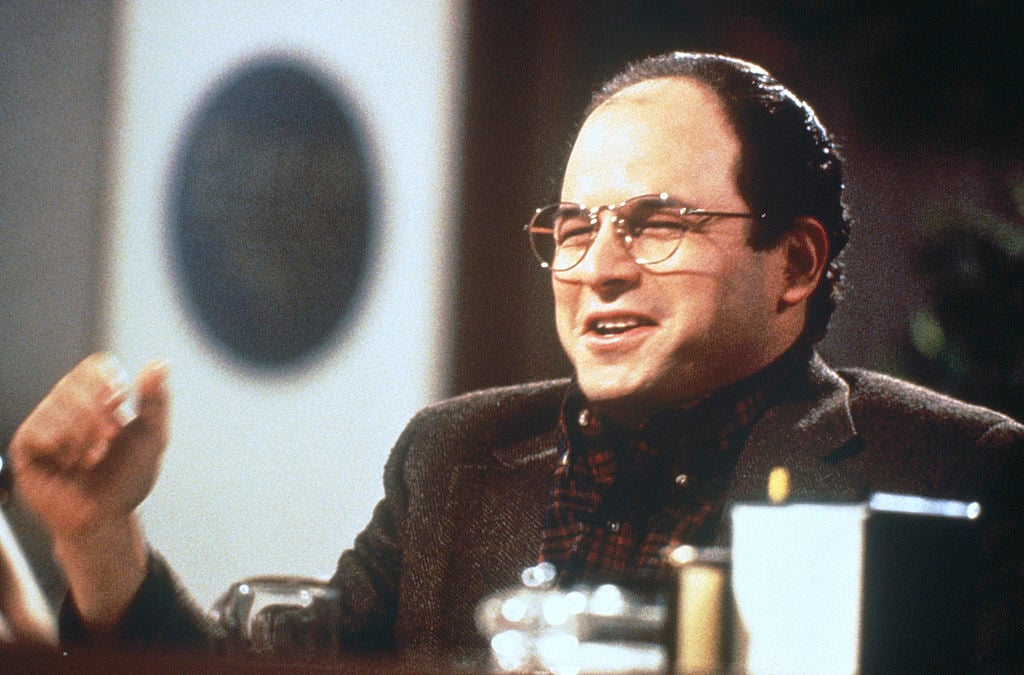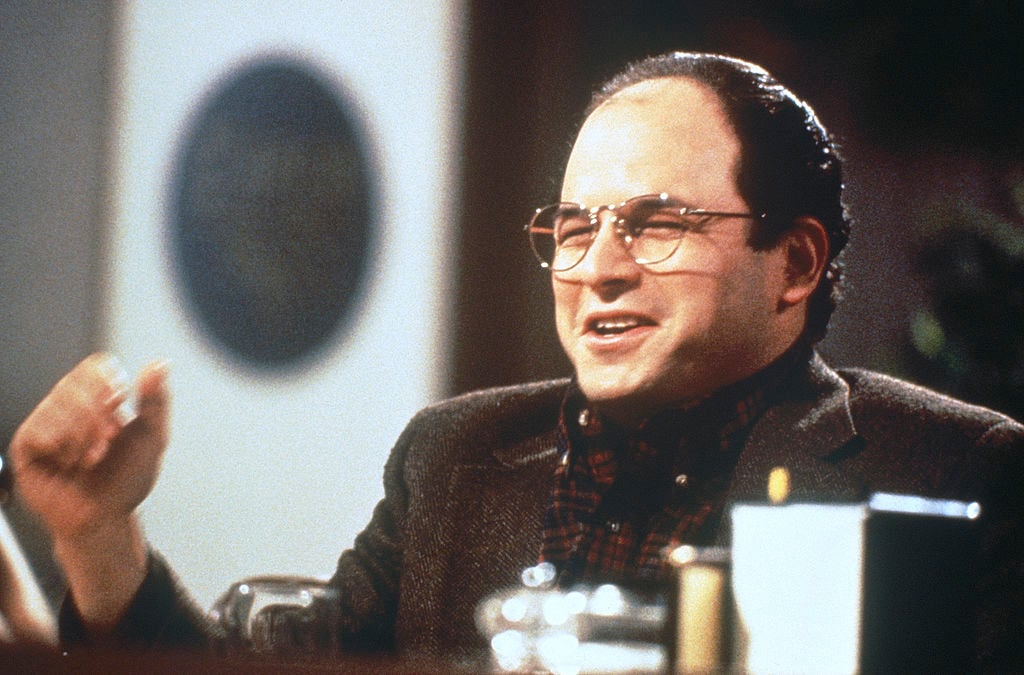 Actor Jason Alexander's portrayal of George Costanza was loosely based on the series' co-creator, producer, and writer Larry David, a rather brave fact to admit, considering how egotistical, self-indulgent, bitter, and dishonest Costanza was.
Alexander recently shared his thoughts on Larry David and his influence on the now-classic comedy series.
Jason Alexander Molded a Woody Allen-Type Character Into George Costanza
If you watch the first few episodes of Seinfeld, it's clear that a distinct Woody Allen-esque influence informed Alexander's performance of the show's second banana. Overthinking, neurotic, and nerdy, George Costanza has the film maker's personality written all over him.
"I was in New York," Alexander said in a 2018 conversation with The Philly Voice, "and [series creators Jerry Seinfeld and Larry David] had not fallen in love with [any actors vying to play George] . . . and I was one of a handful of guys that received four pages of the original pilot. No script, just four pages."
Alexander saw Woody Allen in the Costanza character and played him to the hilt in his audition.
"In those four pages, I did a lot of guessing because it felt like a Woody Allen movie to me. So that's where the glasses came from, and I actually–forget a New York accent–I did a blatant imitation with the stuttering and the spitting."
"I was as Woody Allen as I could possibly be. I was grabbing at straws. I didn't think I was gonna get this thing. And then I got a call from [Seinfeld and David] saying we'd love to have you to come out and read for the network."
Jason Alexander on George Costanza – 'No human being would do this'
It's hard to believe that anyone would admit to being a lot like the morally bankrupt George Costanza, but show producer Larry David has owned up that Costanza is very much his alter ego and that the character is loosely based on him.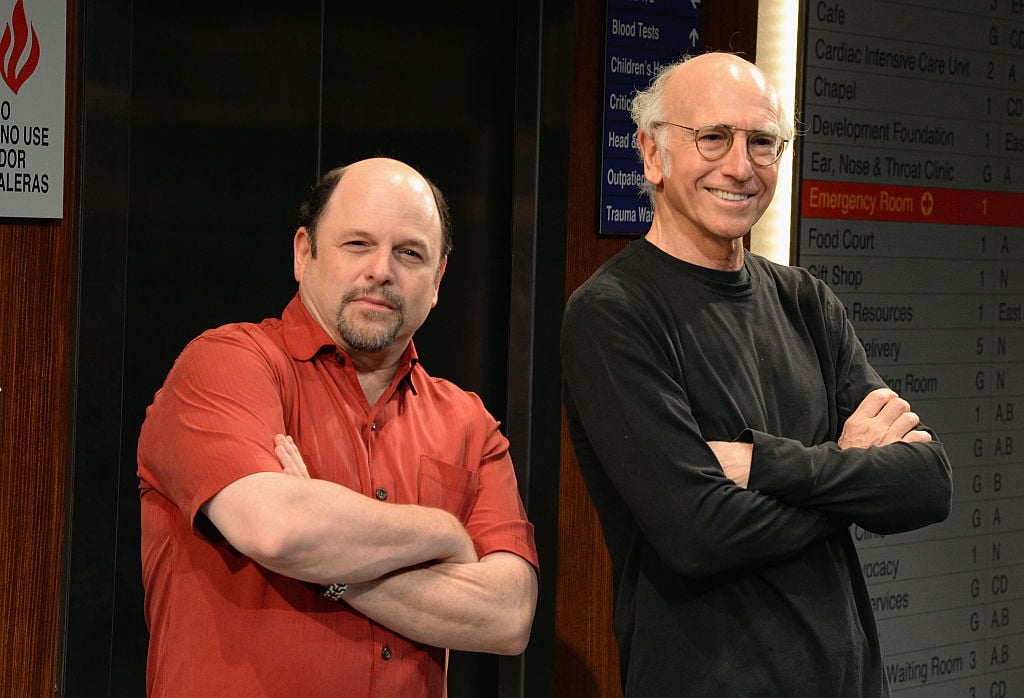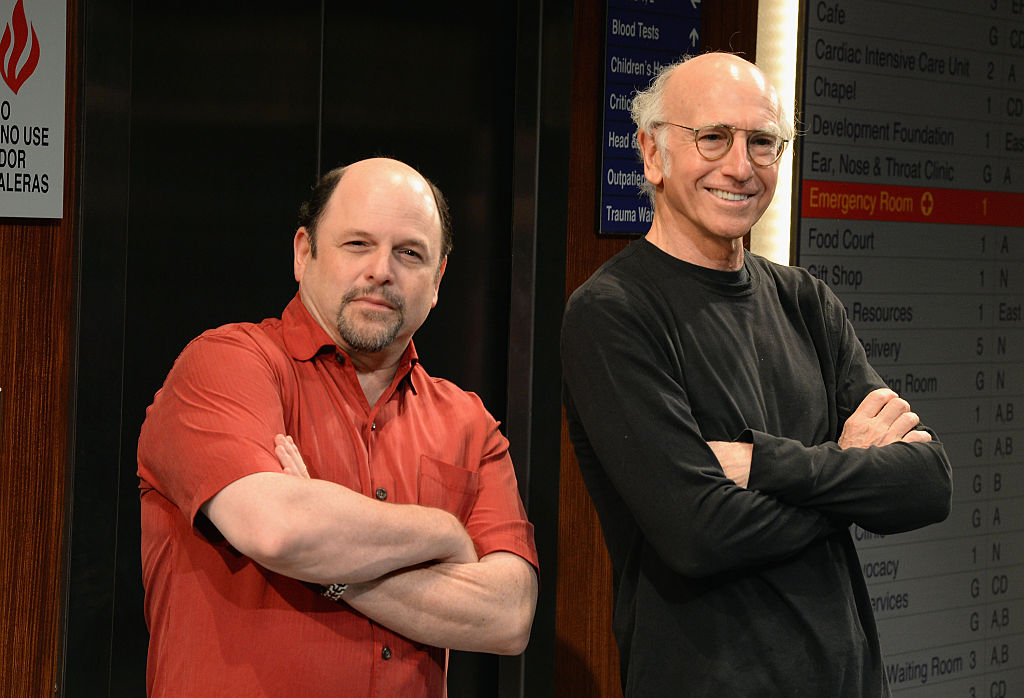 Watching David in his HBO series, Curb Your Enthusiasm, one can see more of the tone-deaf, insensitive character flaws in David's character as we did with George Costanza on Seinfeld.
Alexander explained to the Television Academy Foundation in 2013 the light bulb moment when he realized that George was David. He was reading through a script and questioned David about a particular reaction of George's to a situation, thinking to himself, 'No human being would do this.'
The moment Jason Alexander realized Larry David was George
 Alexander approached David after the cast went over an episode script and recalled asking the writer, "Larry, please help me, first of all, this wouldn't happen to anybody, but if it did no one would react like this." David responded, "What are you talking about? This happened to me, this is exactly what I did."
"And that was when the bell went off in my head," Alexander said. "Oh jeez, He's George. He's George. He's writing George."
At that point, Alexander dropped Woody Allen and realized who he was really portraying.
"Some element of every story we did on Seinfeld came out of something that happened to [David]," Jason revealed. "And that's when Woody Allen went away and I started to laser focus on what makes Larry, Larry and incorporate as much of it as I could into the building of that character. That's when it all clicked."
Read more: What New York Yankees Owner George Steinbrenner Really Thought of How 'Seinfeld' Depicted Him