'Seinfeld': Jerry and Elaine's Relationship Timeline Makes No Sense
Seinfeld wasn't a show about relationships. At its core, it was a show about nothing. As 20-somethings living and working in New York, Jerry Seinfeld and his pals did a fair bit of dating. If there was any core romantic relationship in the show, it was Jerry and Elaine Benes. Still, most of the romance happened before the series premiered. While they dropped a few hints about their relationship during the show's lengthy run, the clues don't add up. Frankly, fans are still a bit confused about the relationship. No one is exactly sure how long Elaine and Jerry really dated.
Elaine and Jerry's breakup was relatively fresh when 'Seinfeld' premiered
When Elaine made her debut on Seinfeld in episode 2, she and Jerry had already broken up. Throughout season 1, it was made clear that Jerry and Elaine's breakup was relatively fresh. During her first appearance, Jerry persuaded Elaine to attend a wedding with him by agreeing to go to a birthday party with her. Later, he explains to his parents that things around romance were still "a little weird," suggesting the breakup was still fresh.
Later, Elaine revealed that she started dating Jerry when she first arrived in New York. Elaine came to New York in 1986, the same year Jerry moved into his apartment. Even assuming that they broke up the year before Seinfeld aired, that means they dated for around three years before ending their romance.
The confusion comes in after a sexual admission
It would be easy to assume Jerry and Elaine dated for about three years before the series premiered. After all, that's what the timeline would indicate. Season 2 of Seinfeld threw the entire timeline off, though. In the season 2 episode, "The Deal," Jerry and Elaine attempt to navigate a friends with benefits situation. During their initial negotiations, Elaine reveals that she and Jerry slept together 37 times during their relationship.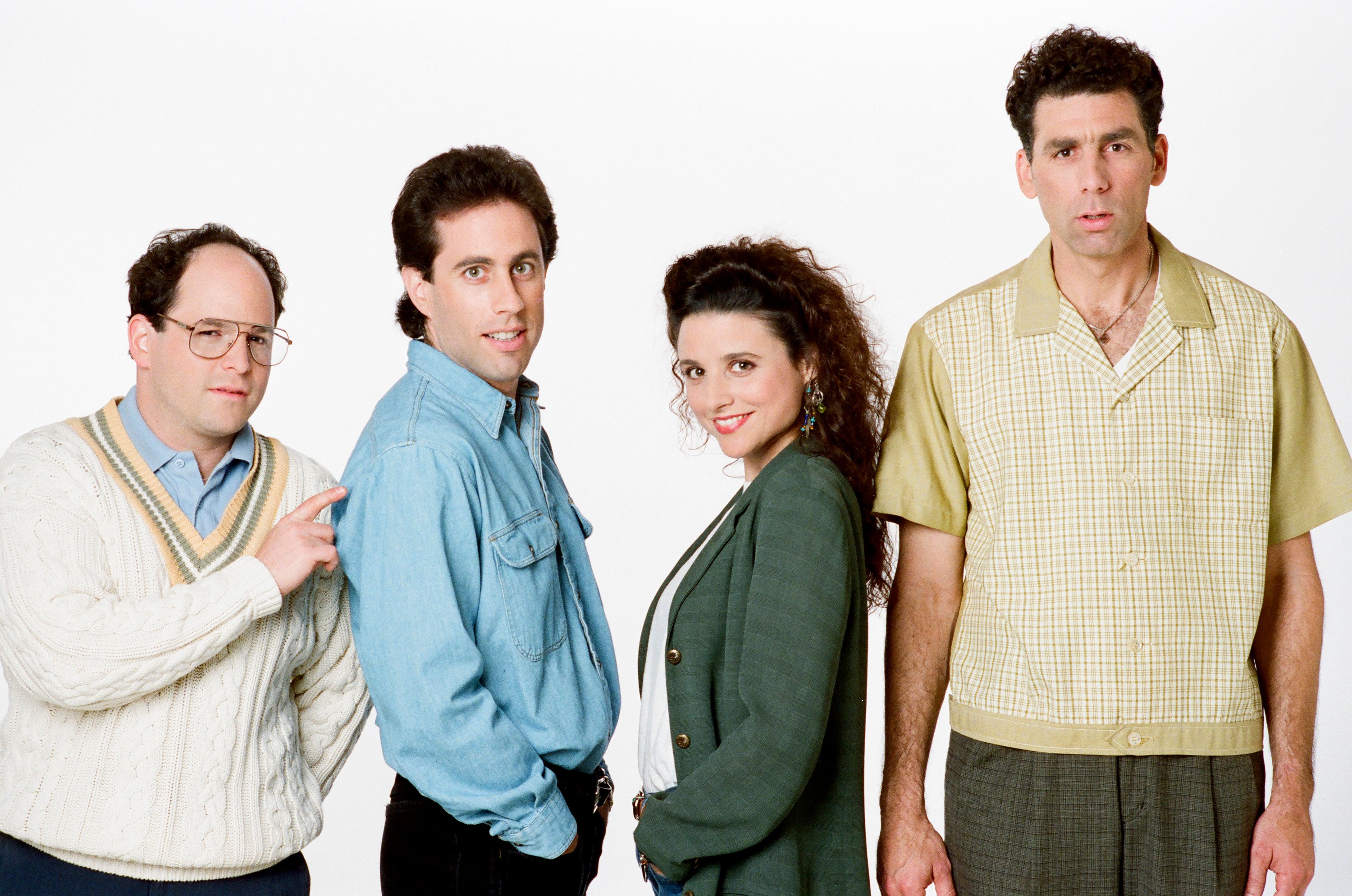 Seinfeld fans point out that the number of times they had sex would indicate a much shorter relationship. Every couple is different, but fans note the sex revelation, and their general demeanor suggests they had a much shorter-lived romance. 
Jerry's parents also make it seem like the romance was a short-lived one
Sexual activity aside, Jerry and Elaine simply didn't act like they had been long-term partners. The people in their lives didn't act like it either. Fans of Seinfeld point out that Jerry's parents, Morty and Helen Seinfeld's thoughts on their relationship make it seem a lot more casual than a 3-year romance.
In the episode "The Stakeout," Morty can't even remember "which one" Elaine was. While Helen remembered her, she seemed detached from Jerry's romantic endeavor. That, argue fans, would be more typical of a causal, short-term fling than a long-lasting partnership. Either way, fans may never know.